I realized that I never gave much thought to what I eat and how I treat my body. Which is a shame, really. Because, hey, I only have this one!! For sure, I would consider myself to be a fairly healthy eater. I rarely eat fast food, almost never drink soft drinks, I stopped smoking years ago, my alcohol consumption is much less than it used to be, I regularly go to the gym. I do love chocolate, cupcakes and muffins; I drink several coffees per day and could never live without bred, cheese and cereals.
Since I did my week-long detox of meat, dairy, gluten, sugar and caffeine back in November, I have started to get interested in holistic, organic food and eating habits. As I am a helpless cook, I have to admit that I suck at creating all those yummy healthy menues myself. So I started reading more about the benefits of green juices - and hey, boom, I realized that this is something I can easily do! After giving Dennis a short speech about the benefits, we were on our way to buy a blender in order to get the healthy business going.
And, tadaa, here it is - our shiny, red, beautiful blender. I went for the looks, if you can't tell! :) Can't help myself, kitchen appliances need to look pretty, right?
The last two days I have been blending up a storm - for now my green juices are a mixture of veggies and fruits. I want to end up with a 80:20 ration though, to cut down on fruit sugars. I also bought wheat grass powder for added chlorophyll magic. For my juice yesterday I used 2 apples, 1 pear, 2 carrots, 1 selery, a handful baby spinach, lemon, fresh mint and my first self-grown baby strawberry. I added icewater and enjoyed it sitting on my balcony in the blistering heat of Melbourne.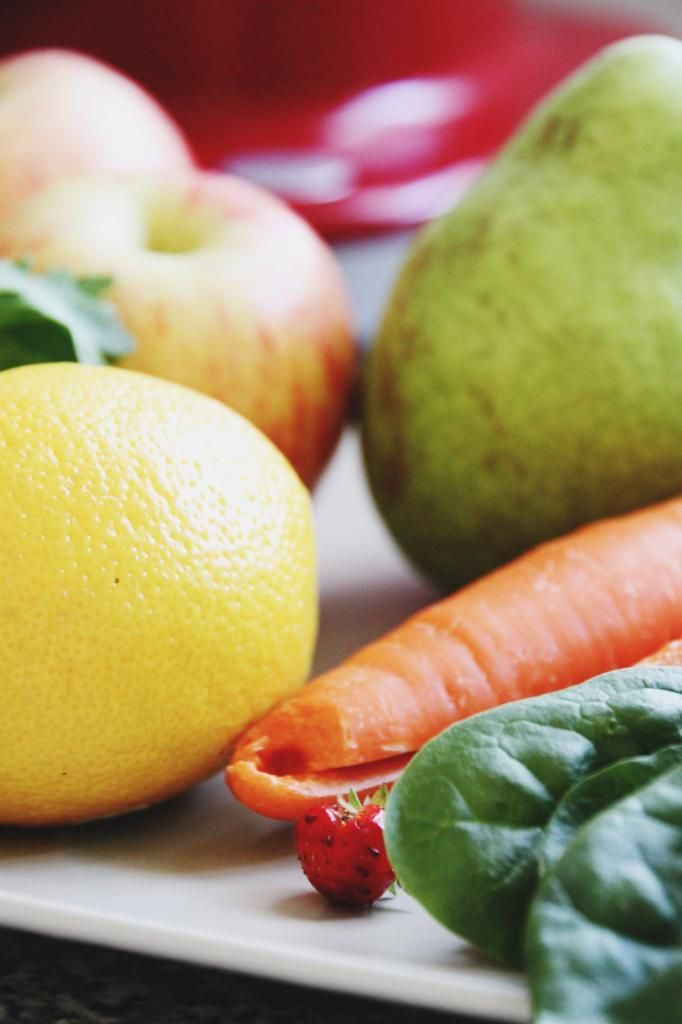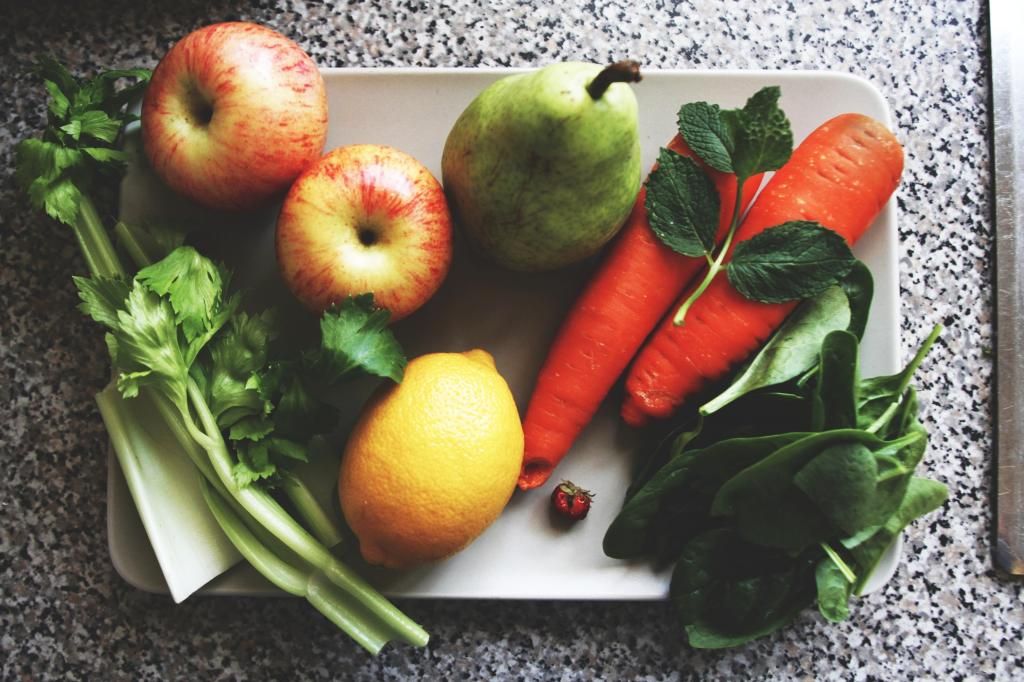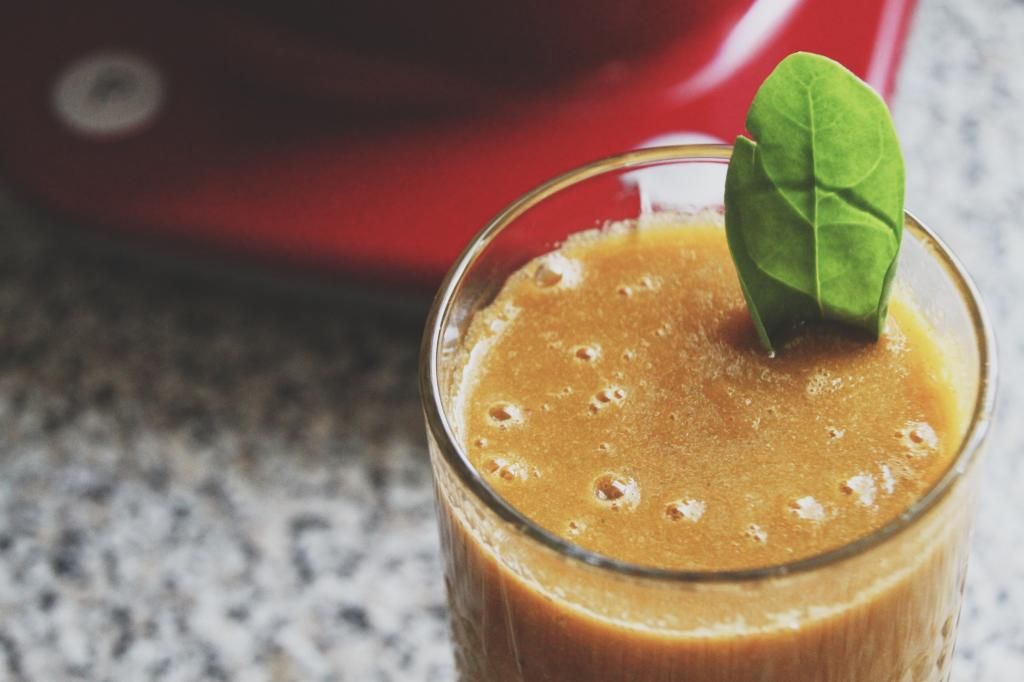 Do you drink green juices?
If yes, whats your all time favorite combo?
I need inspiration which has proven to taste good!! :) *K