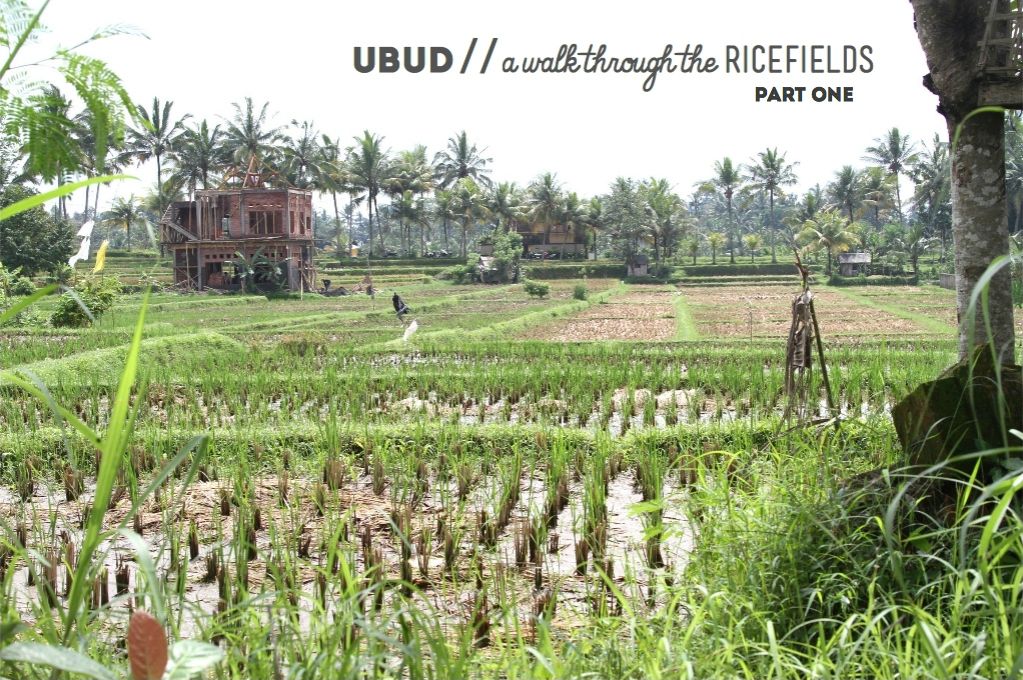 I finally managed to sort through my Bali pictures to show you the most pretty ones from my long walk through the surrounding ricefields. I hope you enjoy them as much as I do!!
Everybody who has been to Ubud knows that it is actually a very busy, sometimes congested little town in the heart of Bali - so I was really surprised to see that Ubud is actually surrounded by beautiful ricefields, lush valleys and mountains - all coloured in the most amazing green.
I joined the
Bali Nature Herbal Walk
, which is organized by the lovely Lilir and Westi. It takes about 3 hours and leads straight through amazing ricepaddies. Lilir is an expert in herbal medicine and explains which flowers and plants are used for which treatment by traditional Balinese healers. Furthermore she shares many insights on traditional ceremonies, rice growing techniques and the way the Balinese people used to live before the tourists became the main income for many locals. I really enjoyed the walk, the stories and information on all the plants along the way, but mainly I enjoyed the wonderful scenery - my camera was clicking away happily!
I can definitely recommend to take this walking tour when you visit Ubud!
Bali Nature Herbal Walks start everyday at 8.30 am.
It costs 18 USD per person which includes herbal tea, pasteries and a fresh coconut :)