How was your weekend?
Mine was like this: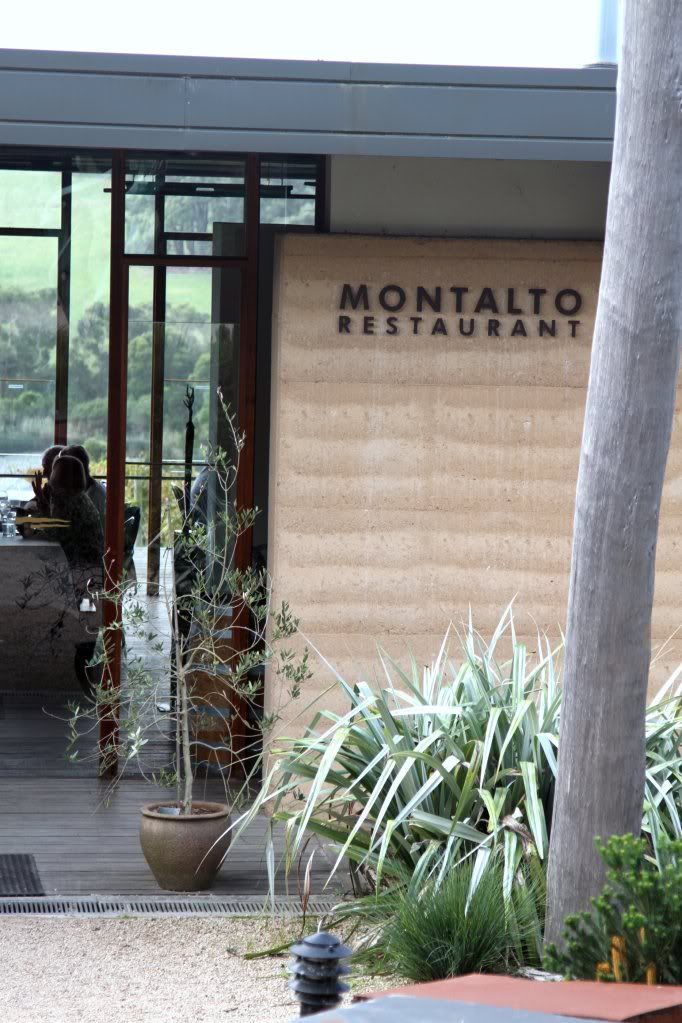 I have to admit last week made me really tired. Being back at work is great, but I struggle to keep my concentration up all day long. There is much to learn and so many things to remember as I am taking over at least 15 running projects. Anyway, I enjoy it, the team is nice and I love to be back in the fashion industry (I also enjoyed working in the sporting goods industry the last 4 years, but store design in fashion is simply much more fun!).
Our weekend was quite but really nice. Saturday morning we drove out onto the Mornington Peninsula. First to Tyabb to stroll around the
Vintage Shed
(one of the best places for great vintage treasures), then we headed further inland to Red Hill - a famous wine region with more vineyards that one can count. We stopped at the
Montalto Vineyard
for a late lunch at their casual Piazza Café which is beautiful set in their vegetable garden. They do not only grow wine, but also olives (their oil is wonderful), roses, berries, kiwis, herbs and basically all you can think of. The food was simple but really tasty, including a yummy pizza, great dips, fresh ciabatta and a wonderful glass of their Shiraz. It all reminded me of
here
! Happy to have a lovely place like this in Australia!
After lunch we strolled around the property, which is dotted with sculptures of local artists. And before we went home we took a long walk along Point Neo Beach, it was super windy, but the smell of ocean and the sand on my toes made it worthwhile!
Address:
Montalto Vineyard & Olive Grove
33 Shoreham Road
Red Hill South
Victoria 3837