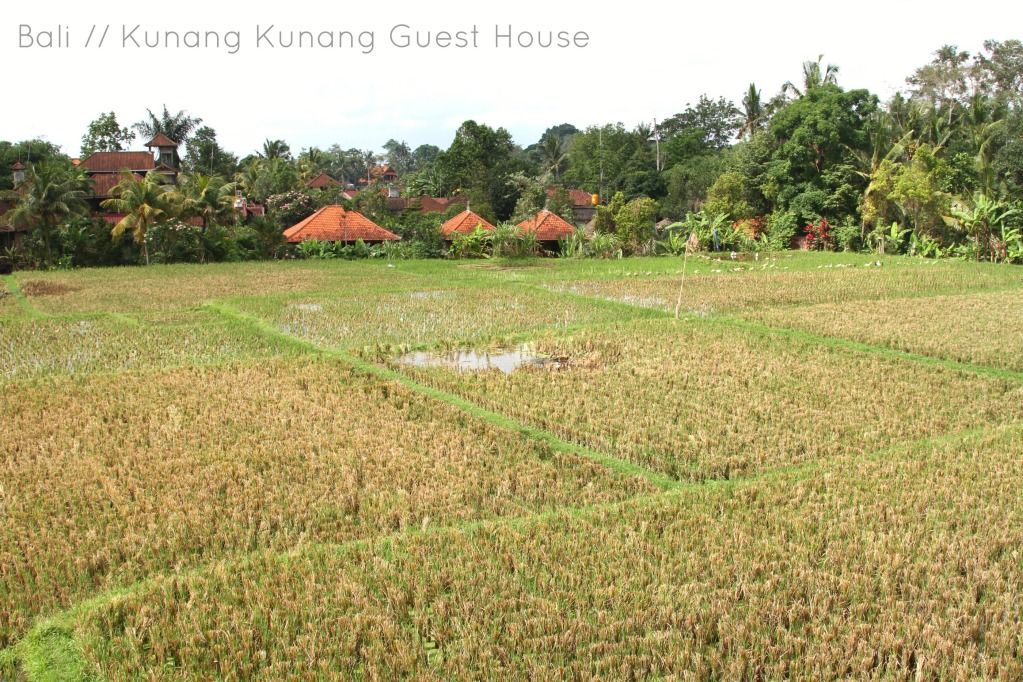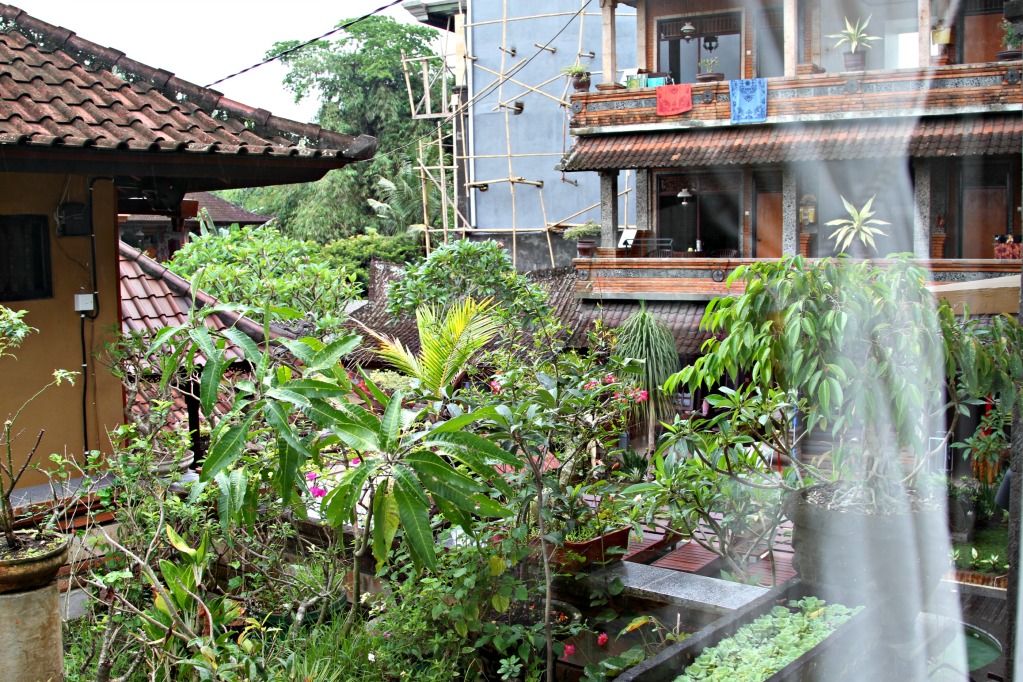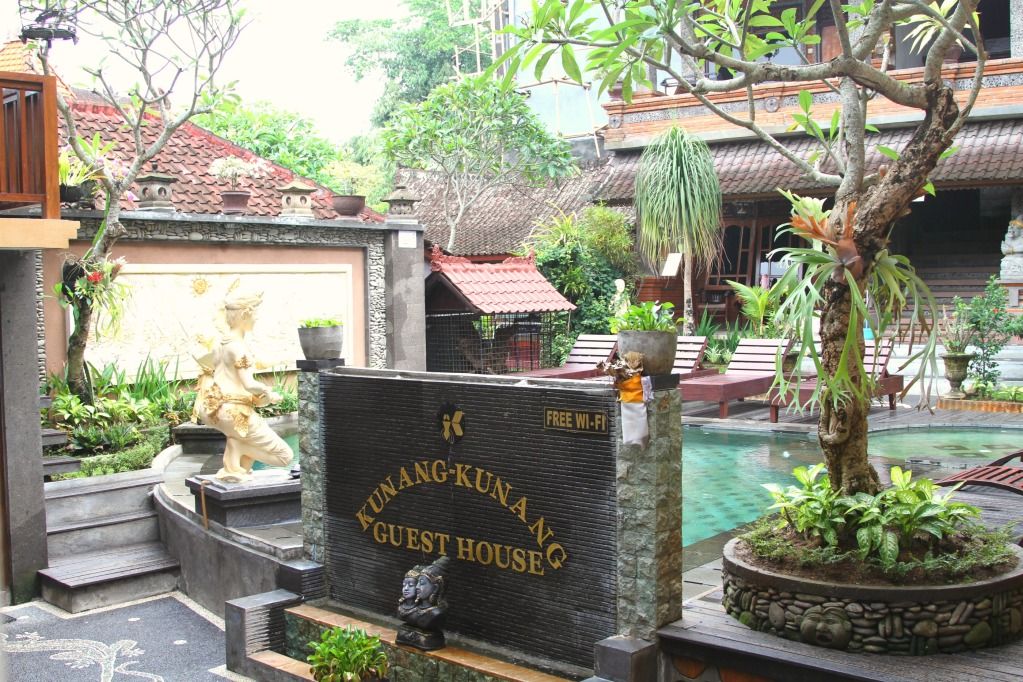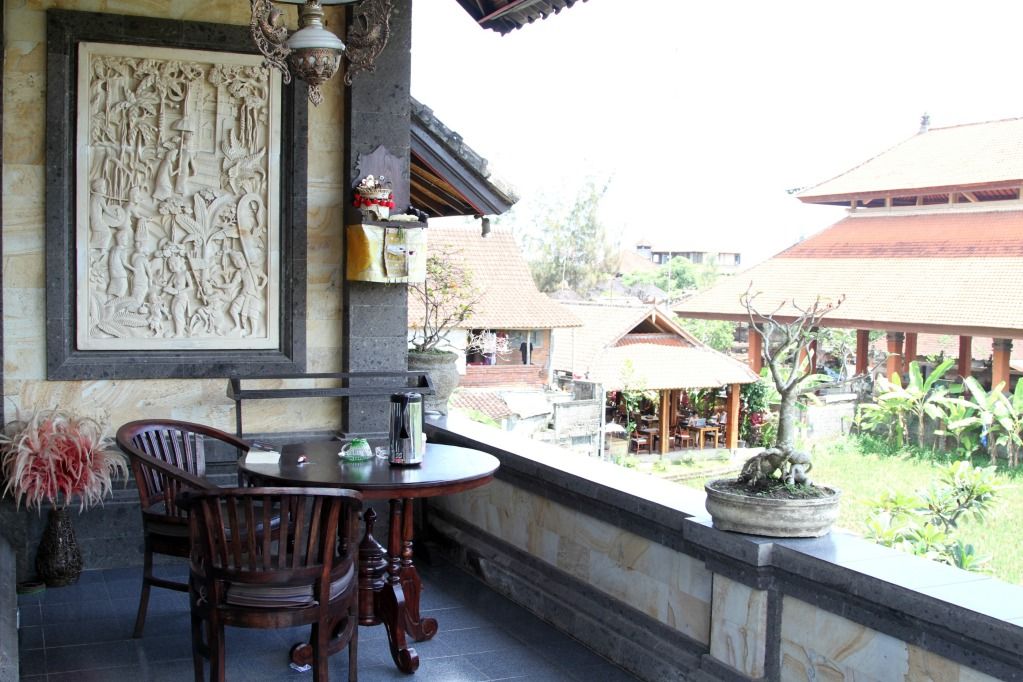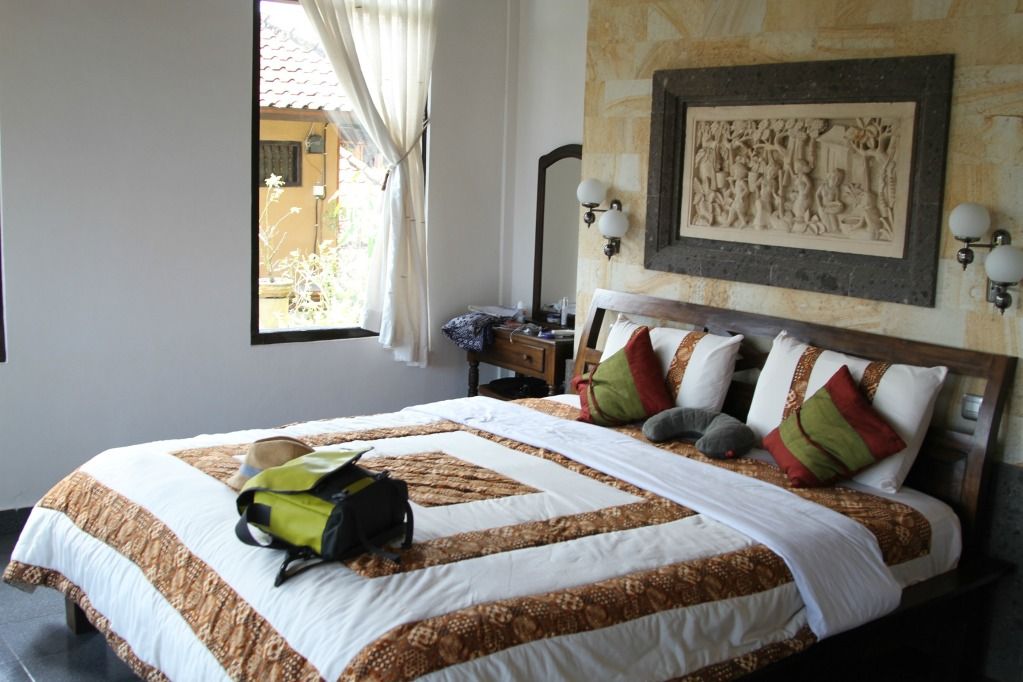 I thought I just shared some shots of the lovely place I stayed in Ubud - it was called
Kunang Kunang Guest House
and is located in the rather quiet street Jl Haloman. I stayed in a lovely Superior Room on the second floor, with a nice balcony and stunning views over the nearby ricefields. I spent hours sitting outside, sipping tea, looking out on the ricefield busy with farmers and ducks, listening to the sound of Ubud, reading and writing. I loved it!
The room was big with a nice large bed and lovely carvings above. Windows to every side of the room made it very light and bright which I loved. The bathroom was rather basic; clean, but could use a revamp. If I remember correctly I was paying around EUR 33 per night, breakfast and tea included.
The guest house is located right across the street from
KAFE
, a lovely, organic cafe and restaurant - I ended up eating there almost every night, chatting to fellow travelers and sipping my chai.
As Ubud is not that big you can walk around town easily, just be careful at night, the street lights are often not working and there are many deep holes in the pavement...
I really felt comfortable staying at the Kunang Kunang by myself, the guys were all really nice and helpful, no weird situations or questions asked. So, if you are looking for a place to stay and do not want to stay on busy Monkey Forest Road, you might want to consider the Kunang Kunang.
Can I go back already? *K