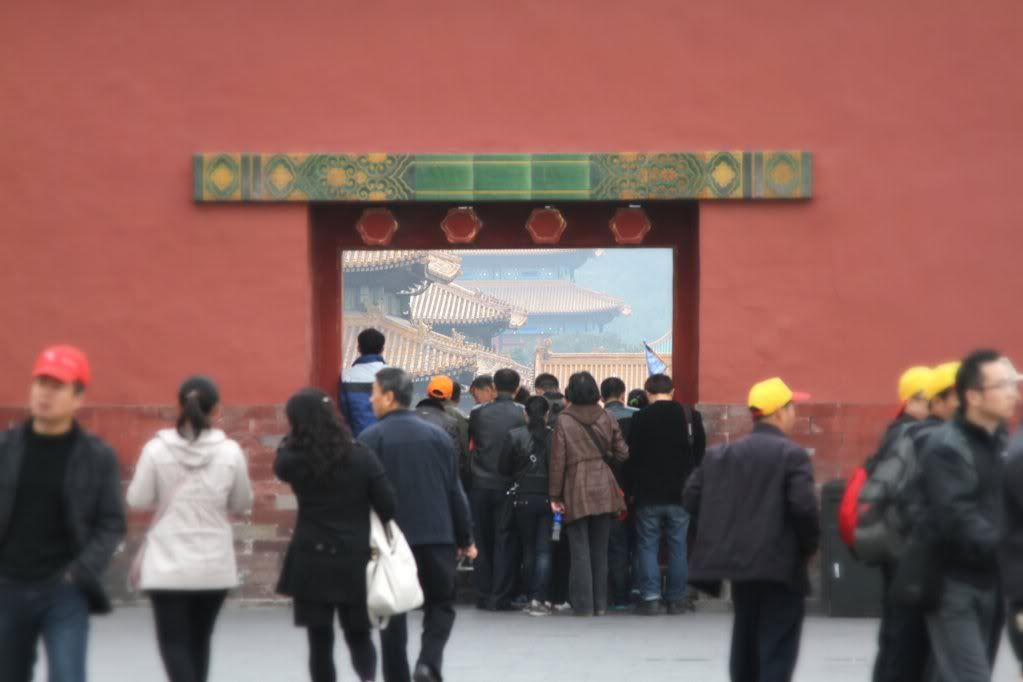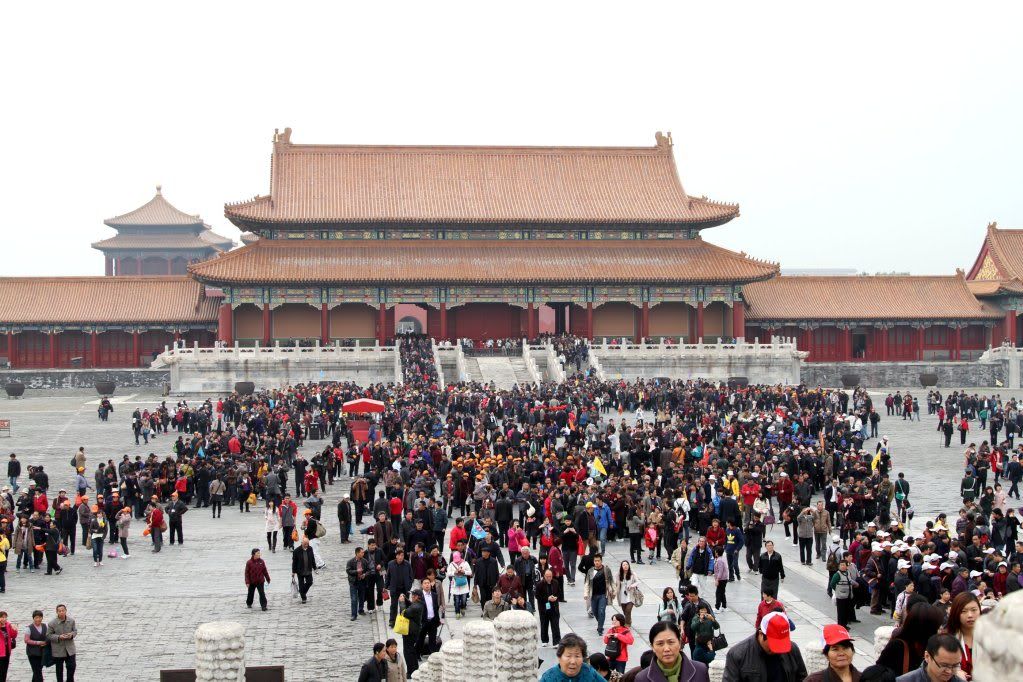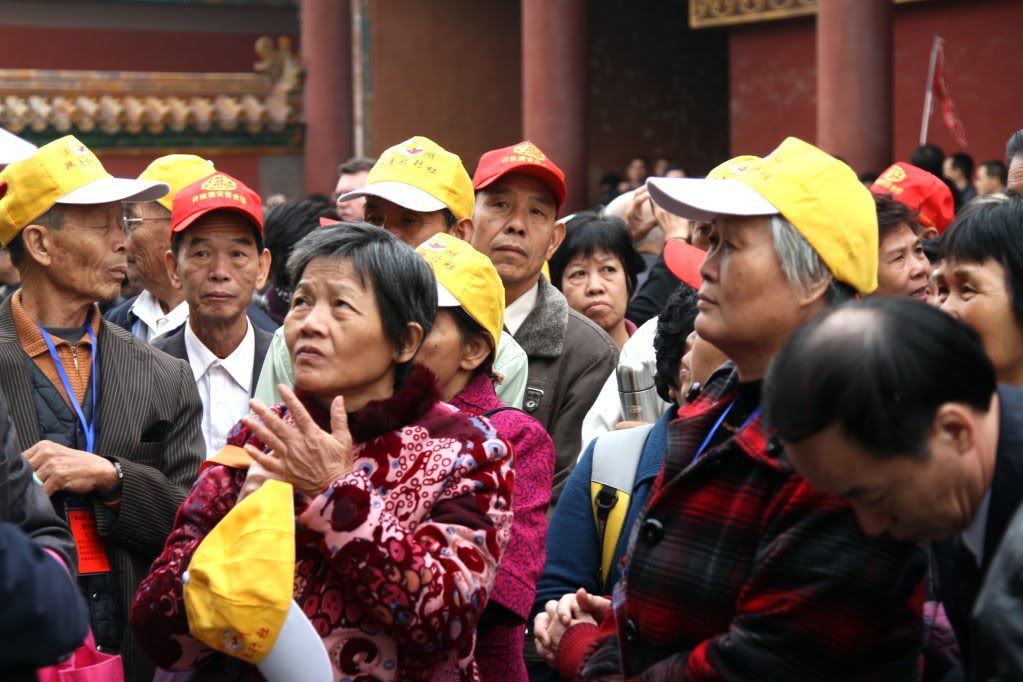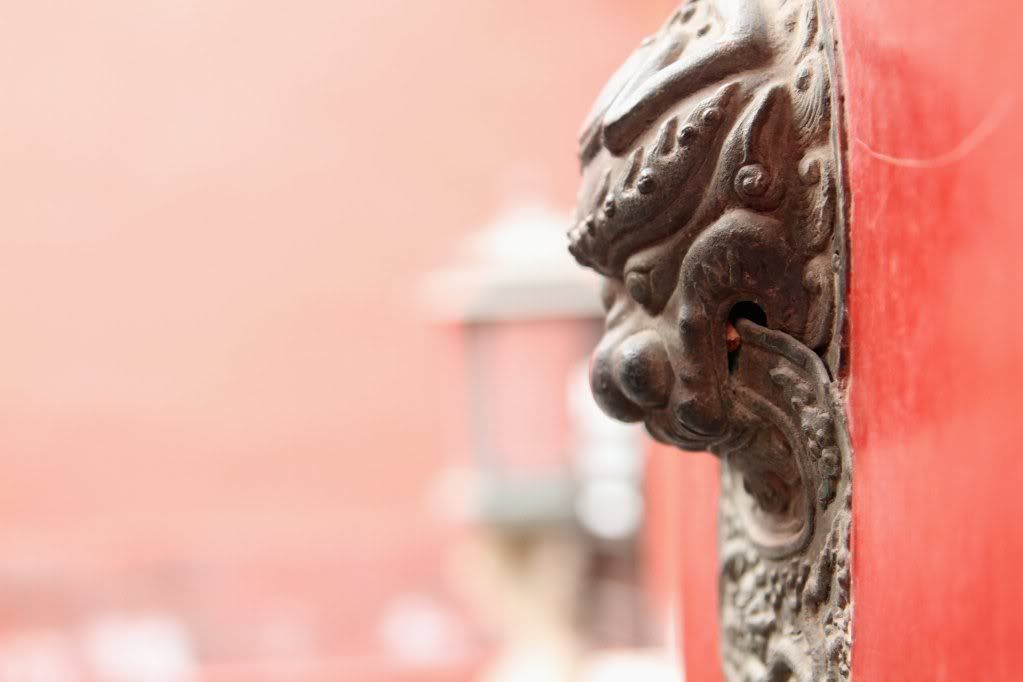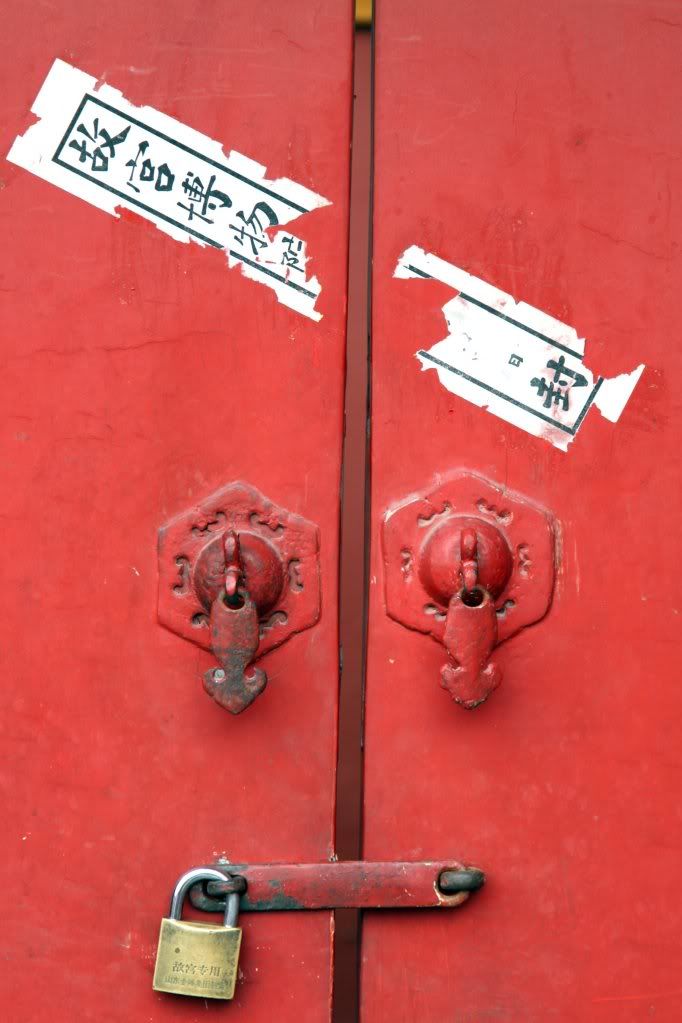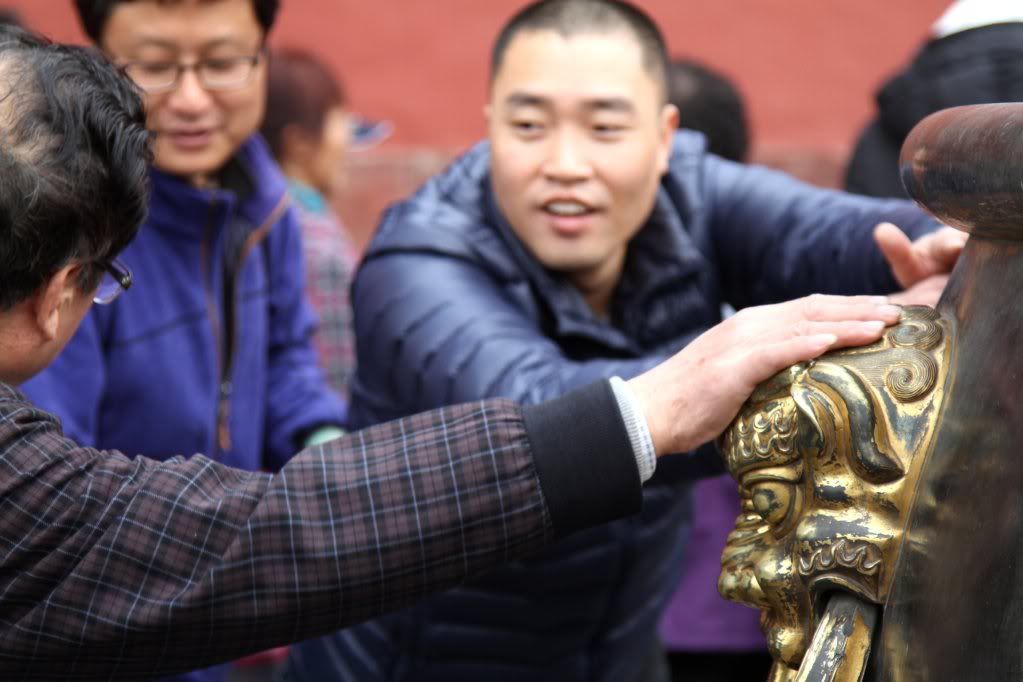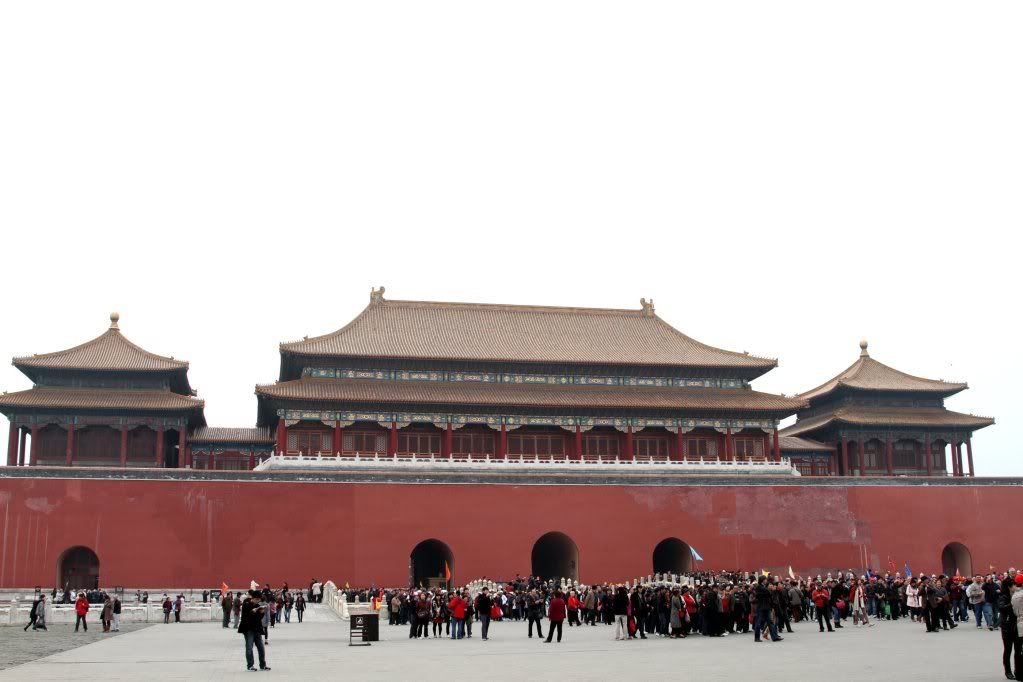 When visiting Beijing one thing that should on everybody's agenda is the Forbidden City, off Tiananmen Square. It used to be the imperial palace of different Chinese emperors and served over 500 years as their home. It is a huge complex with over 900 buildings and great architecture! Make sure you go!
The best way to enter the complex is coming from Tiananmen Square. You can spent some time roaming this large square, paying a visit to Mao in his mausoleum, taking in the grand communist architecture or pose in front of the large portrait of Mao (as all the other millions of, mainly Chinese, tourists do). As probably everybody knows the history of the square, there are strict security checkpoints and the whole area is covered by CCTV. Anyway, walk all the way towards the Mao portrait and then take the underpass on your right, it will lead you directly underneath Mao - from there you can enter the Forbidden City.
I borrowed an audio guide from the ticket booth, which was helpful in exploring and giving interesting background info. You then enter the complex first through the outer courtyards, to the inner courtyards - towards the heart of the Forbidden City which was once only possible for members of the imperial family. Take time to explore and to wander around. You will not be alone! I promise! Many (many, many) Chinese tour groups will always be there :)
You basically walk from the South gate to the North gate - here you can exit (I think it is the only exit available nowadays), you can return your audio guide and head across the street and climb the Jingshan Park - the first picture was shot from its top! If you have a clear sky (mine was completely smogged), the view must be breathtaking!!
---
We are having a long weekend here in Victoria, so my boyfriend and me are packing the camping gear and head to the Grampians tomorrow for 2 nights. Looking forward to wildlife and a couple of hikes. And sunshine.
After this exciting week filled with job interviews (which went well, thanks so much for crossing your fingers, I will hear the final results on Tuesday), I need to unroll just a bit :) Happy weekend, see you all on Tuesday, *K