Back to Italy. :)
After driving to beautiful Tuscany we arrived in Rome where we stayed for three days. It was very hot (talking 33 degree hot, which means I had many gelati!!) and super crowded! We have both been to Rome before, but we still toured all the main tourist attractions again. No Rome visit is complete without seeing the St. Peter's Place and Basilica, right? We also went to the Vatican Museum which was actually too crowded to be fully appreciated, so my most favorite part of the museum was its ceilings. Mindblowingly beautiful!! See yourself, the gold is amazing!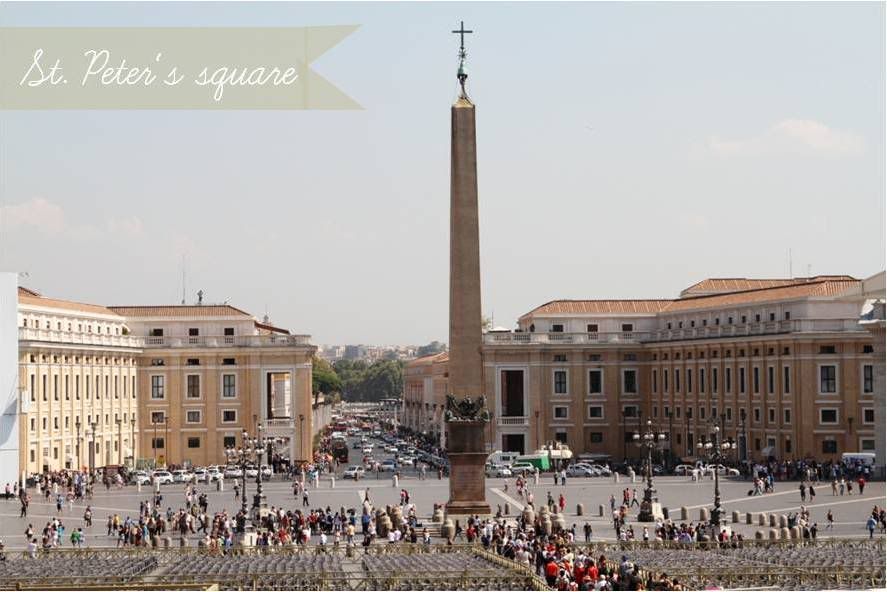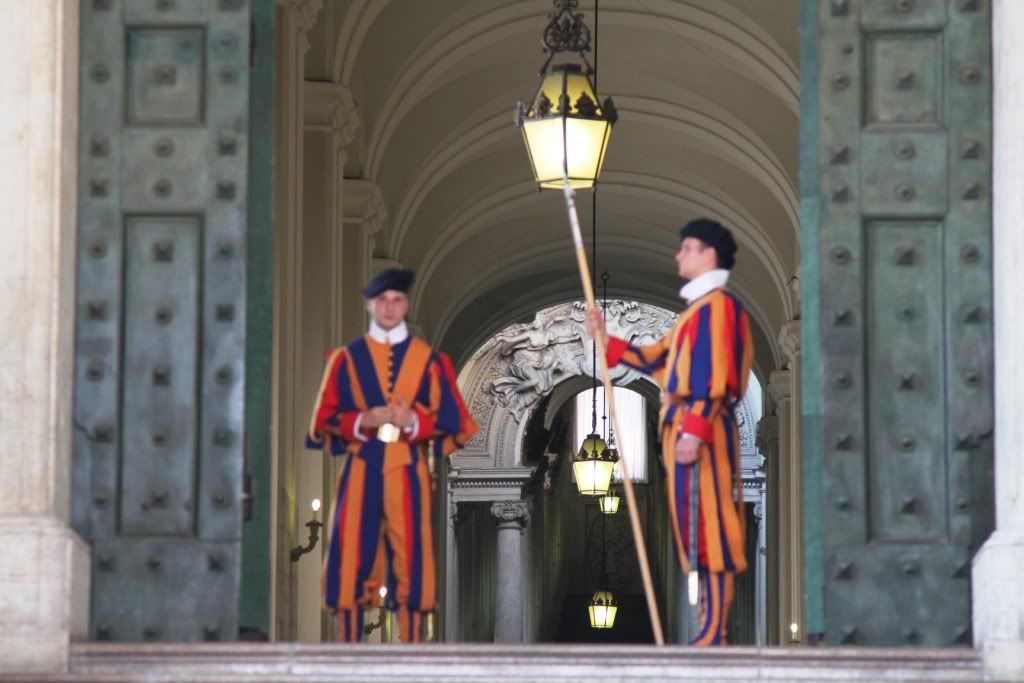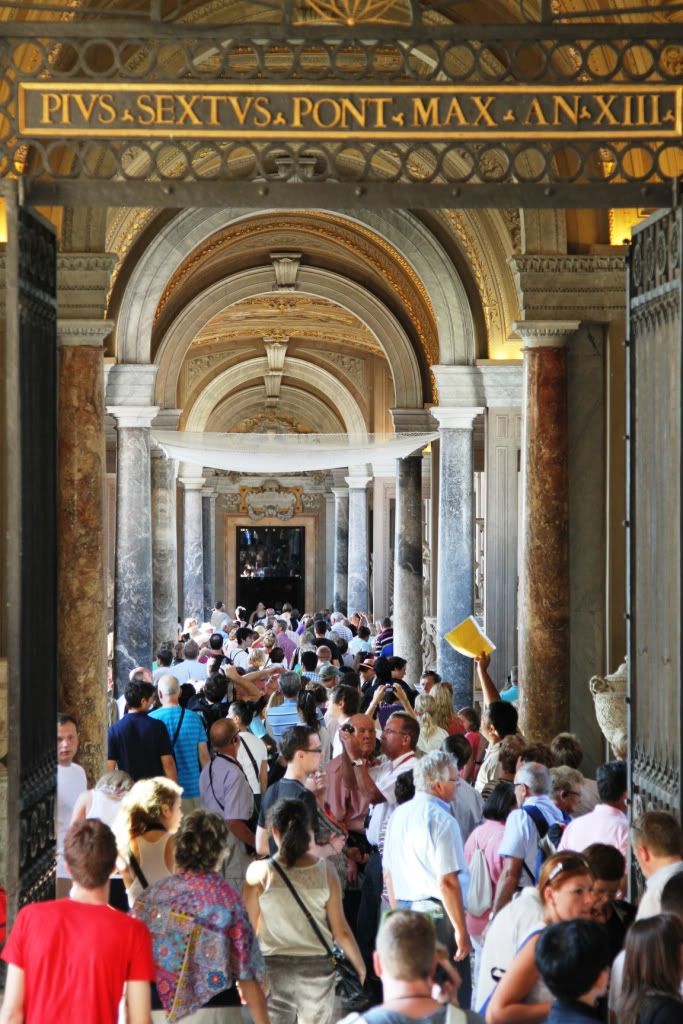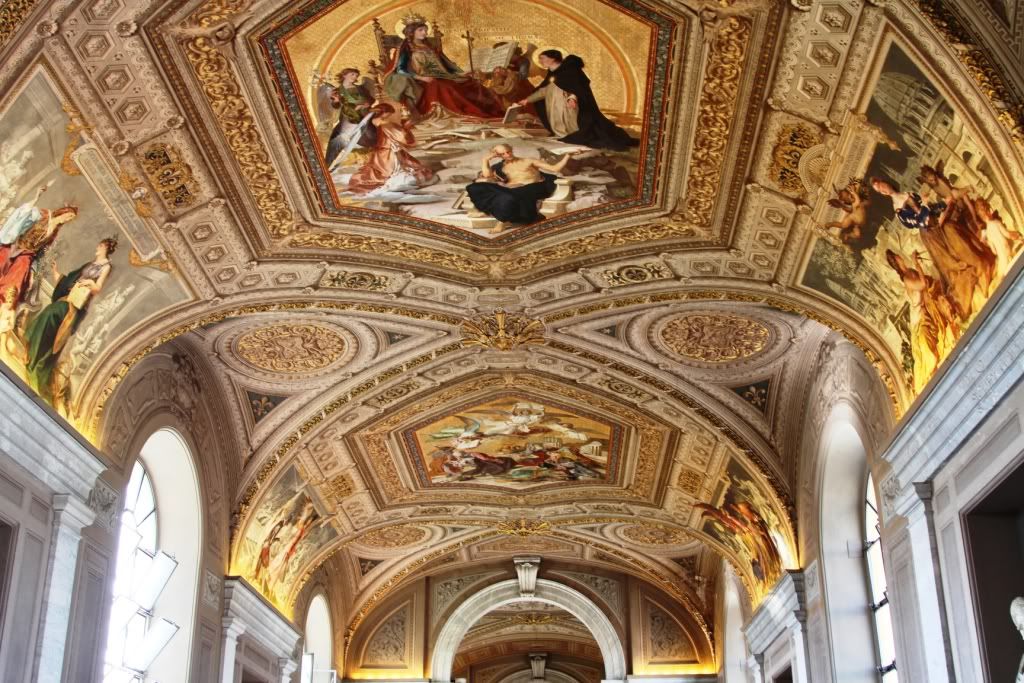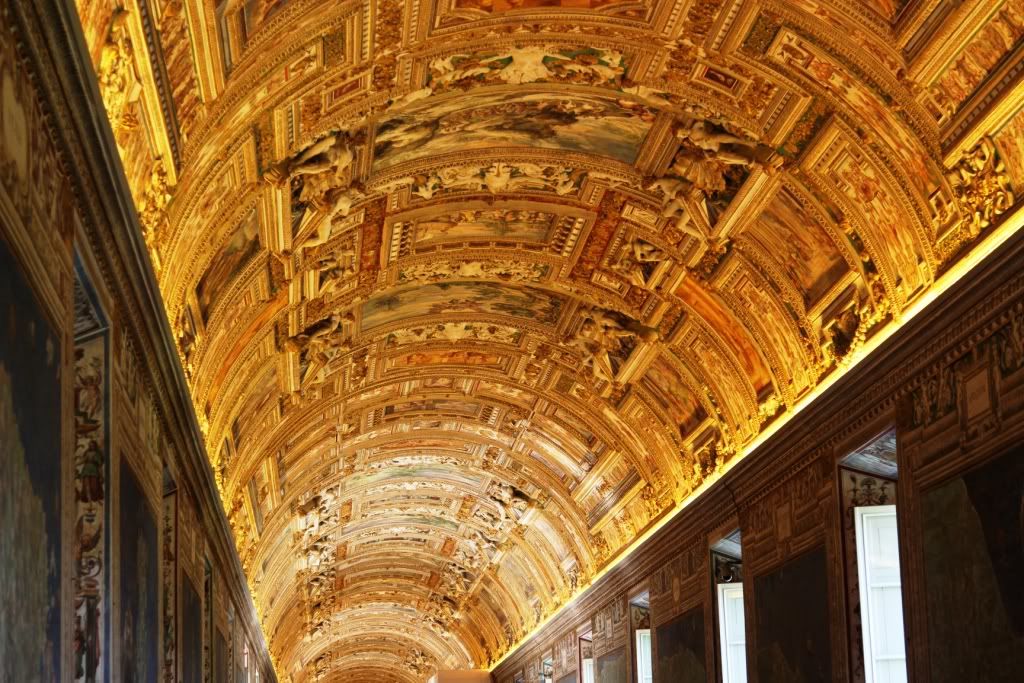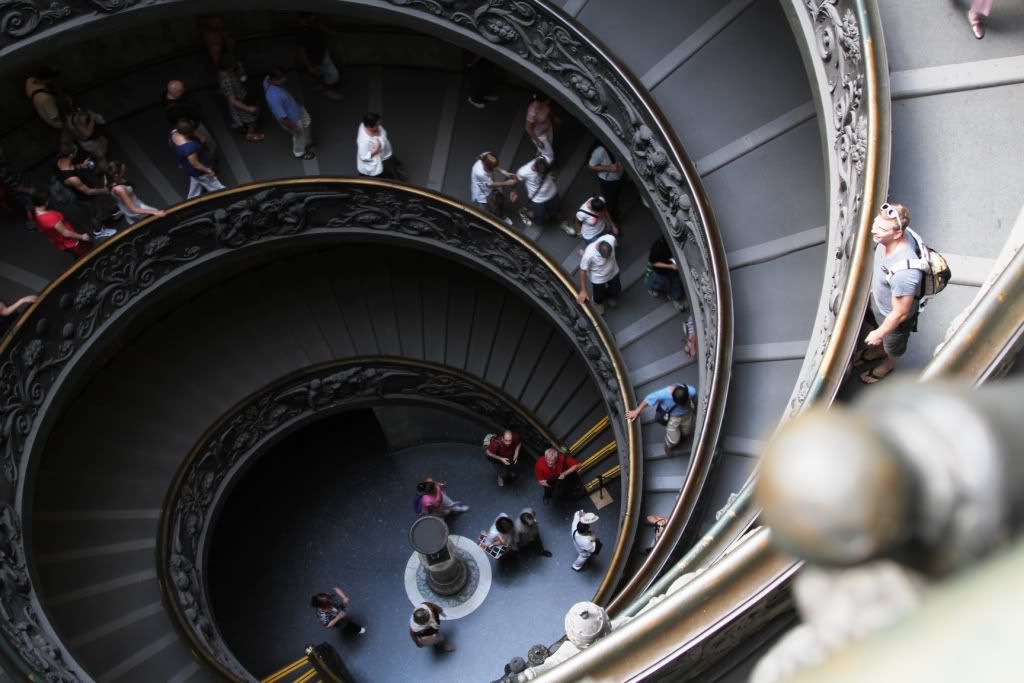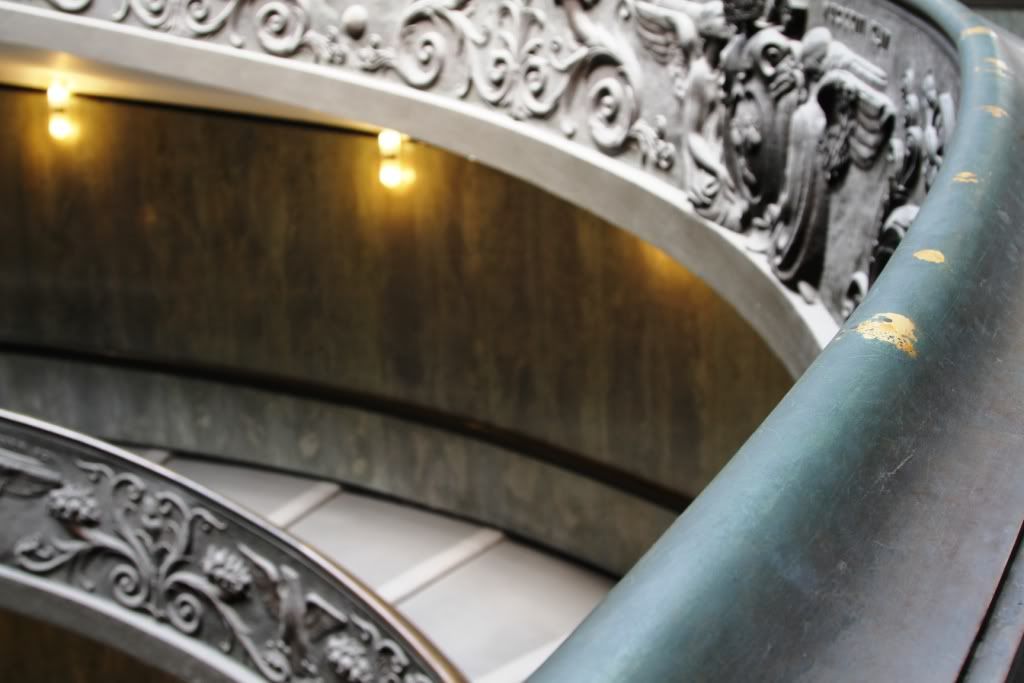 The stairway at the end of the Vatican museum is the prettiest I have ever seen. We spent quite some time taking pictures - I was so mad I forgot my small tripod, would have been so cool to play around with the shutter speed!
Next up: more Rome
PS: Great souvenir we all brought from Madrid: we (all 6 of the girls) were down with foodpoisoning the last two days! Surely a trip to remember!! Haha. Luckily I am feeling slowly better!!
PPS:And the winner of the photography giveaway is Krystal from
Village
. Congrats!