I have been on a store tour in Austria for business last summer and my most favorite colleague and me decided to make the best out of it and stay the weekend in Vienna. Neither of us has been before, so we were pretty excited and in Sissi-mode when we finally arrived at the train station.
Vienna is a wonderful city - the old buildings, glamorous palaces of former times, the vivid museum scene and for sure the biggest Wiener Schnitzel I have seen in my entire life help to make us fall in love quickly. It is also the city of Mozart and Klimt, so music and art is big!
To heart:
Royal Vienna
As I said, we were both pretty much in Sissi-mode when we arrived and we looking so much forward to go and visit her palace Schönbrunn. We were having a wonderful time exploring the palace and its beautiful gardens and fountains. Unfortunaltely you are not allowed to take pictures inside of the palace, but let me tell you, the interior is breathtaking. Clearly a must-see in Vienna.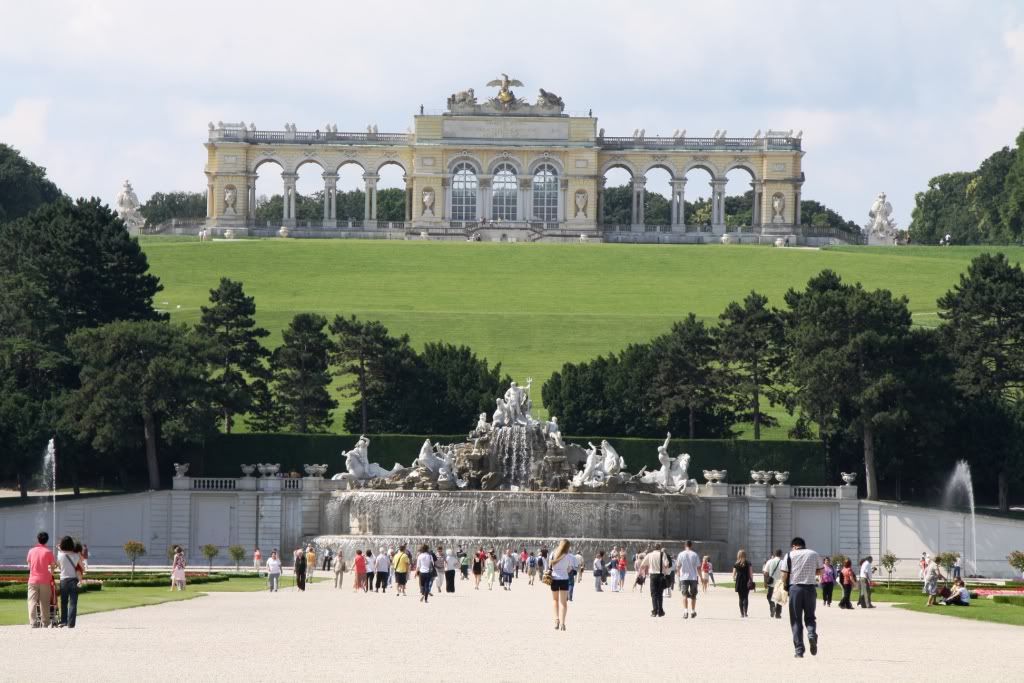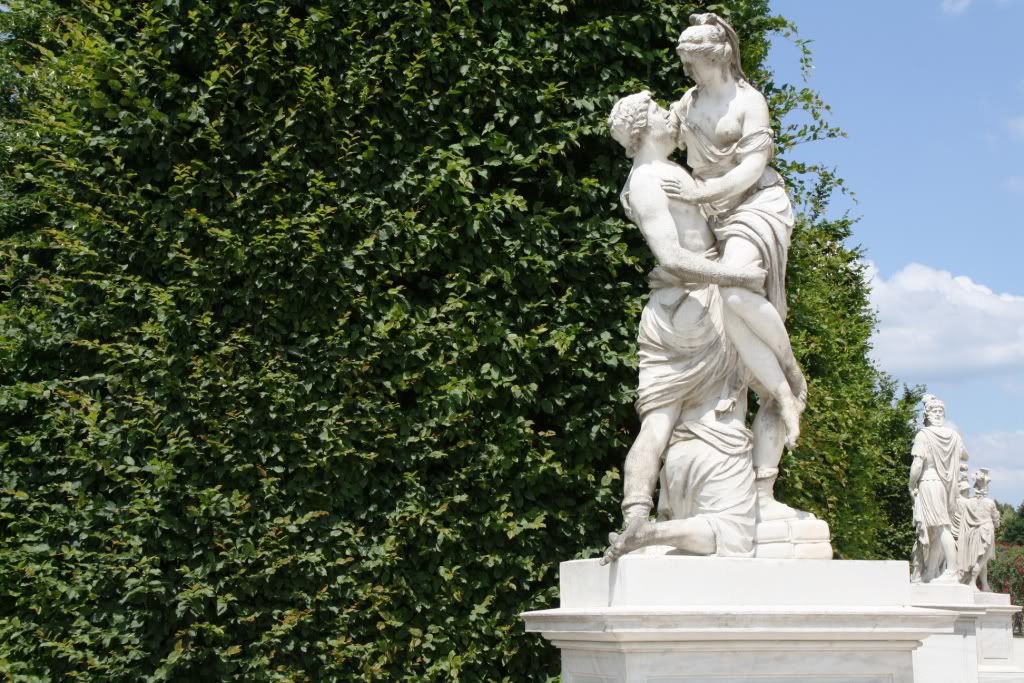 Museums
Vienna is also quite famous for its many museums, such as the Albertina, Belvedere and the MUMOK. The MUMOK (Museum for Modern Art in English) can be found in the Museumsquartier, which is a large cultural area in the heart of Vienna. It features a couple of museums, lovely baroque and also modern architecture, dancing schools and great al fresco restaurants in the courtyard. We had lunch there, just taking in the lively athmosphere. I visited a very interesting exhibition showing paintings and art from North Korea in the MAK (Museum of Applied Arts).
Architecture
Many different styles of architecture can be found in Vienna, from baroque, to romanesque to modern. The architectual style that Vienna is most known for, however, is the Art Nouveau. The Vienna Secession building is one of the most popular representatives of this style. I loved it! Don't miss the nearby Naschmarkt, where all your culinary deams come true. The famous architect Friedrich Hundertwasser was also born in Vienna and you can find some of his masterpieces here.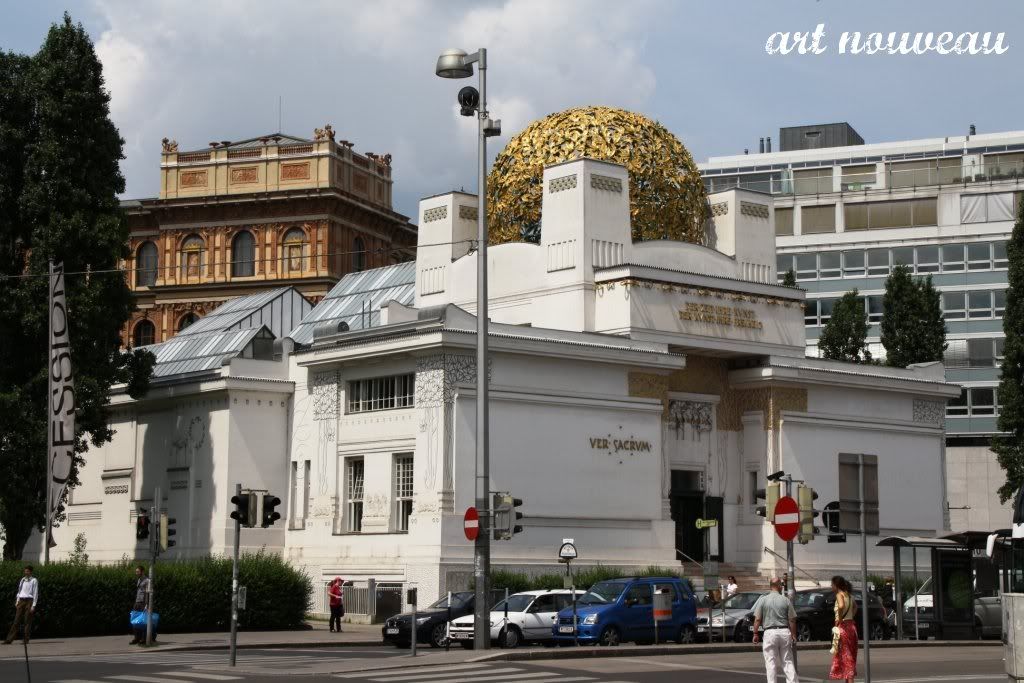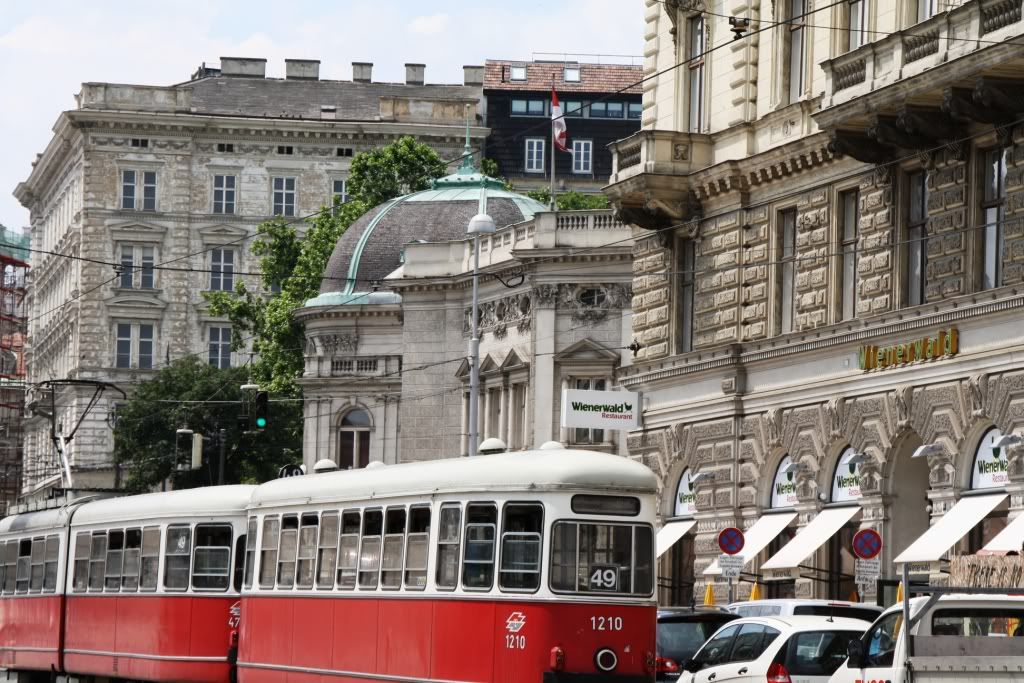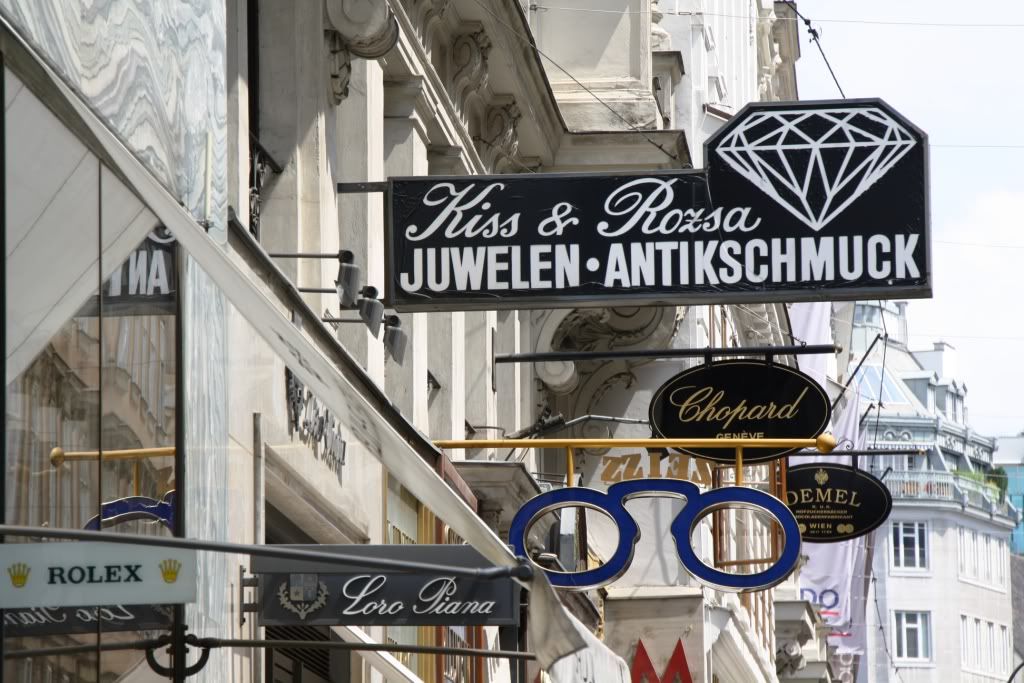 For sure there is so much more to see such as the
Hofburg
, the giant
ferris wheel
, the
Spanish riding school
, Vienna's
boys' choir
and many more museums, churches and graves (
Imperial Crypt
). So go on and explore!
To sleep:
We have stayed directly downtown close to the St. Stephens Cathedral and in walking-distance to most of the sights in Vienna. Also many bars, cafés and restaurants around. I only can recommend this location. The main shopping street is just meters away. Perfect :)
To eat:
Ahhh, Vienna is Schnitzel-country. I have never seen such a huge Schnitzel before. Unbelievable. For sure, I only could finish only half of it, but it was so good. Another Autrian dish I love is the Kaiserschmarrn, which is pancakes with jam. So yummy!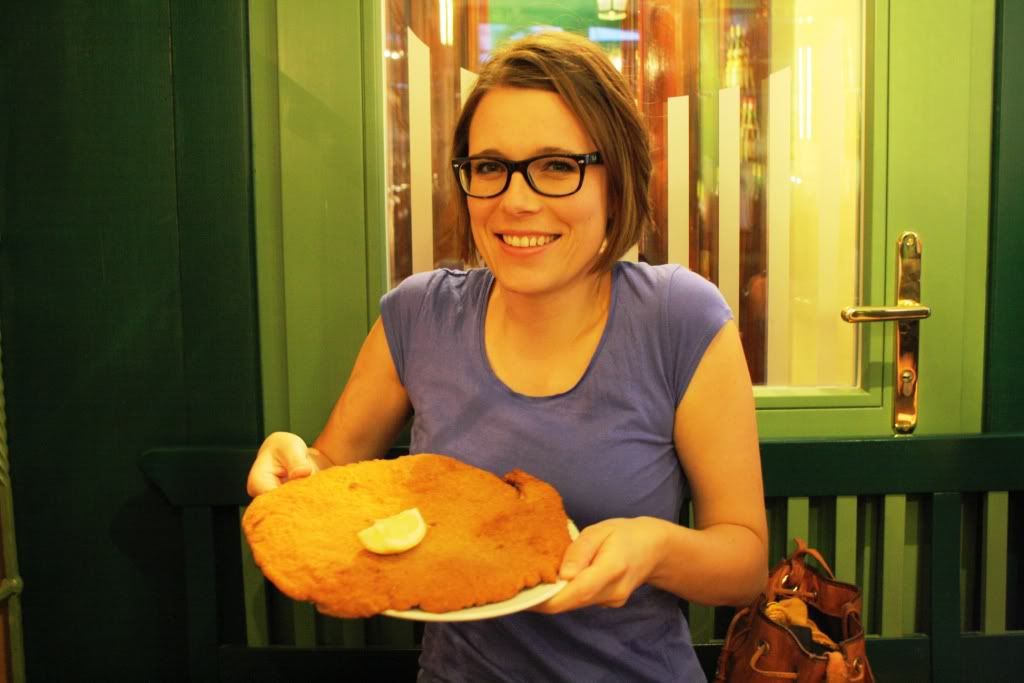 And then there is the world famous Viennese café culture, which you should not miss - for the real touristy adventure head over to the famous Sacher Café and eat the yummy Sachertorte.
To cherish:
My photographers eye loved the many colourful signs...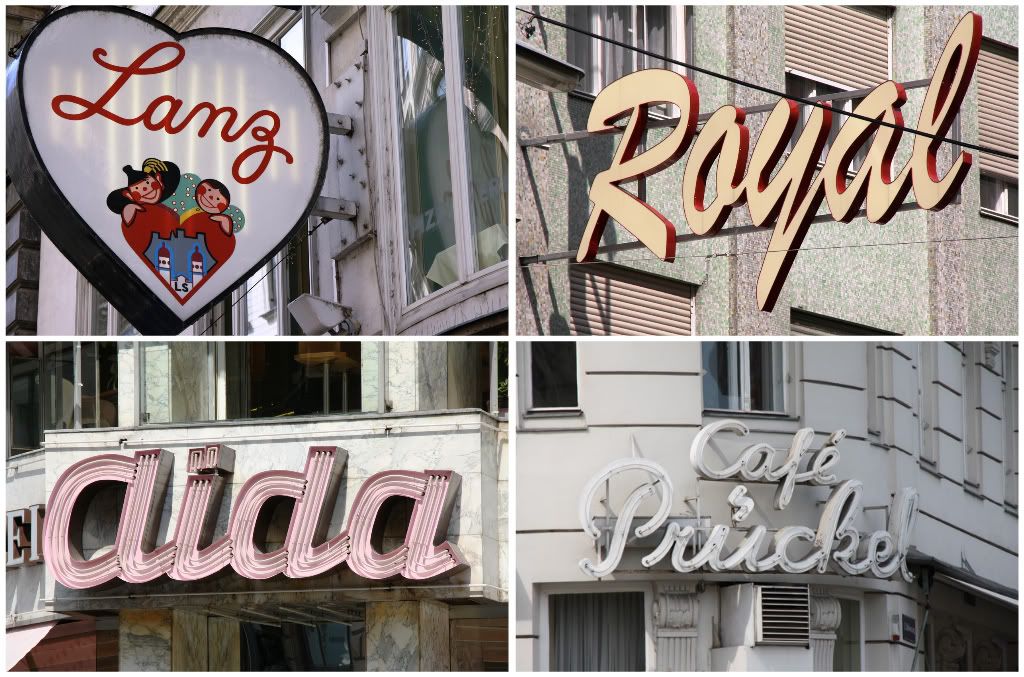 ... and entrances.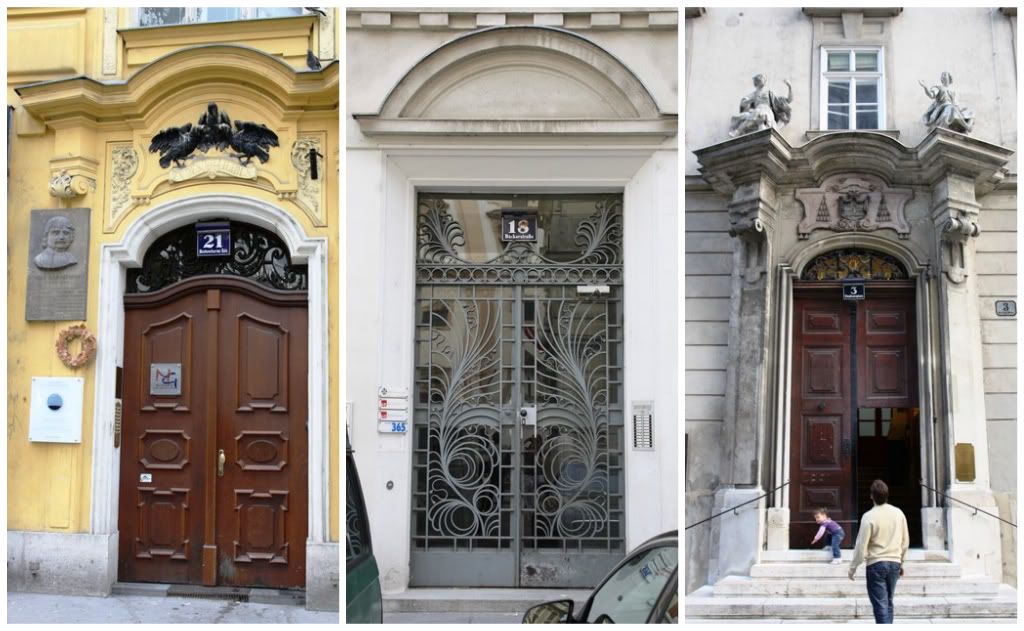 Simply walking without any plan and discovering what Vienna has to offer.
Have you been to Vienna? If yes, what did you enjoy the most?
---
Please head over
here
to find more // i heart // posts (covering Switzerland, the Provence and Istanbul). I am in Berlin for a long, rainy weekend! Enyjoy yours!! *K