Due to a lack of new pictures, lets look at some old ones, alright?
Today I would love to introduce you to one of my favorite place ever - Bangkok. I think you either love or hate this place, there is not much in between. Yes, it is loud, dusty, often dirty - but I fell for this place and had crazy and exciting times there. I have been to Thailand already a couple of times and BKK serves as an "home-base" for exploring the rest of the country. There is so much to do and see in this huge city - and the shopping is great as well!
So, what shouldn't you miss while being in Bangkok?
The Khao San Road is probably the first thing that many backpackers see in Bangkok. It is the place for cheap beer, hostels and shopping. We always stay in the area (not directly on the street, I think the noise would drive me mad), but I kind of like the vibe of that part of the city.
My most favorite sight in Bangkok, the Golden Palace. The architecture is stunning, the gold is shiny and the emerald buddha housed in the palace is simply beautiful. Come early in the morning, it gets really hot during the day, let me tell you :)
We discovered Wat Saket during our last trip to Bangkok - it is the build on a hill and simply beautiful! Take the steamy walk uphill and enjoy a nice view and a cute temple.
Jim Thompson was an American businessman who revolutionized the Thai silk industry. Furthermore, he was collecting beautiful art and built himself a wonderful calm oasis in the middle of Bangkoks chaos. He mysterically disappeared in the Malaysian jungle, but you can still visit his beautiful Teak mansion.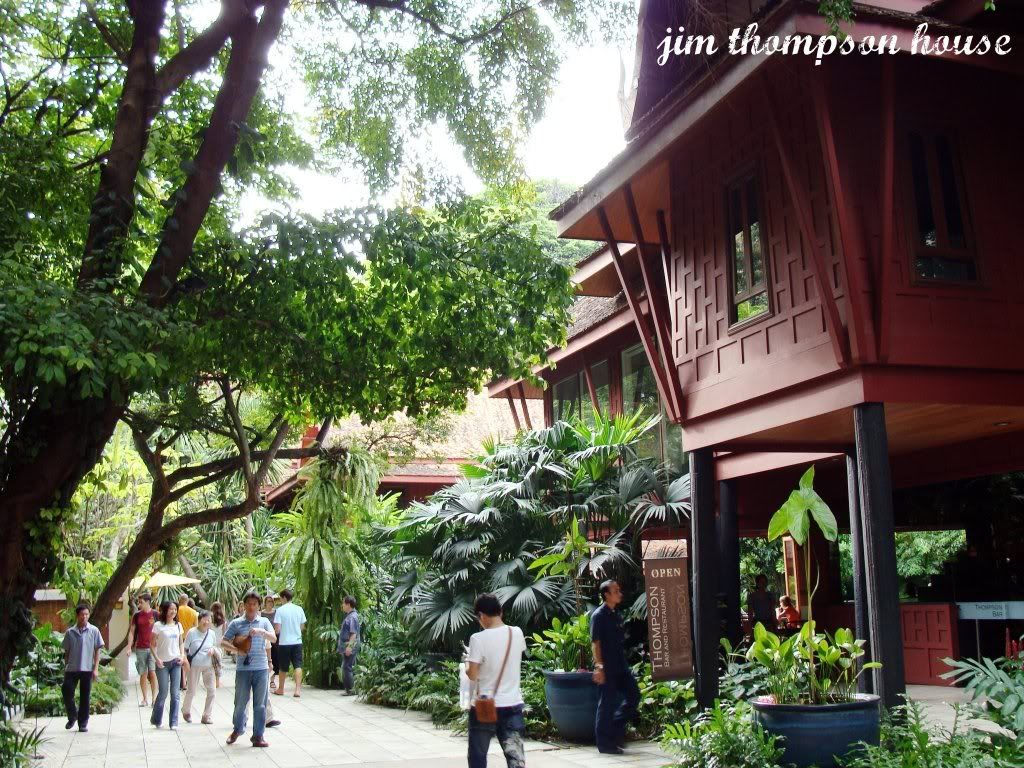 For sure there are more great things to see: Wat Arun (or also called the Temple of Dawn), Wat Pho with the golden, laying Buddha, Chinatown, different Nightmarkets etc.
I am so looking forward to return sooner than later :)
Happy Wednesday! Have you been to Thailand before?