One thing that is probably on each Moscow initeriary is a visit to the Kremlin. The Kremlin is a fortified complex in the heart of the city and it used to be the former residence of the Tsars. It boasts four palaces, four cathedrals, the state kremlin palace and serves as the officical residence for the President of the Russian Federation (thanks Wikipedia :D).
I liked the very diverse styles of architecture in this rather small place!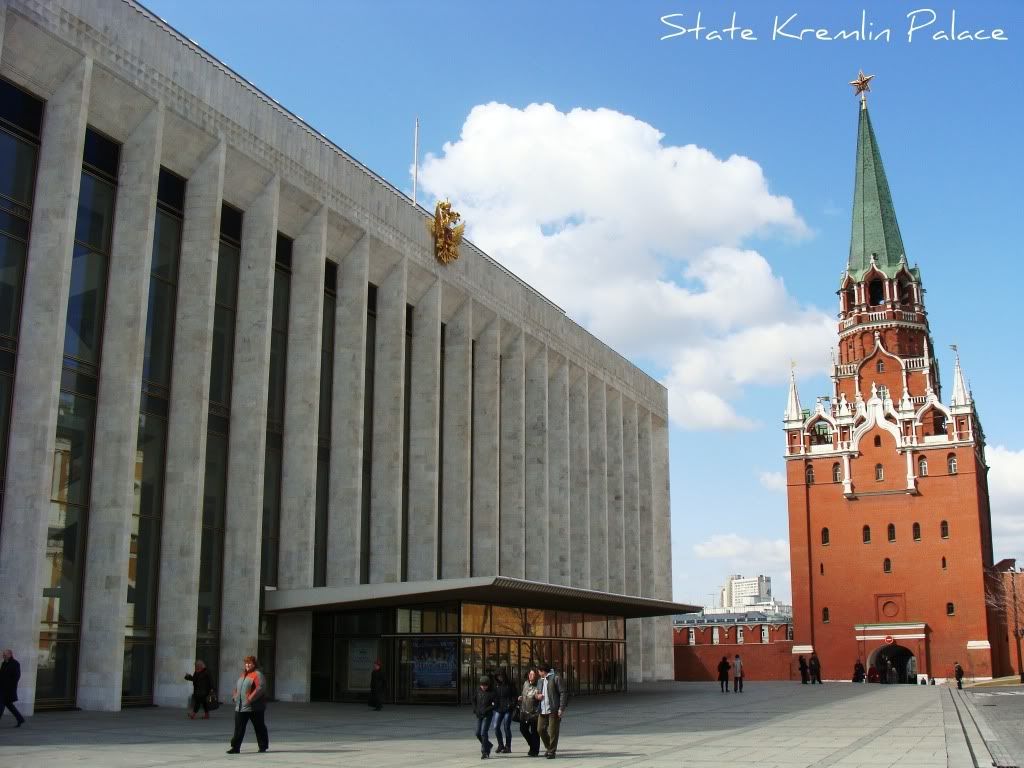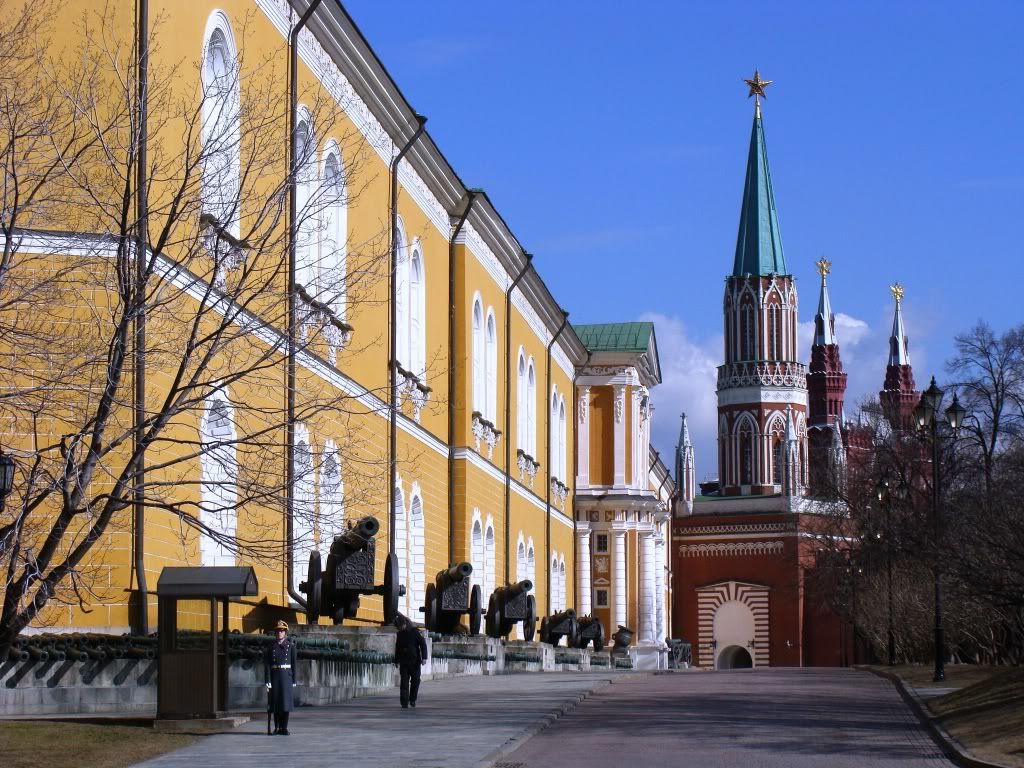 The heart of the Kremlin is the cathedral square with its four amazing cathedrals. Such a unique style and pretty look! I was so fortuante that the sun was shining during my visit - the colours came out quite nice against the blue sky. Love the golden roofs!!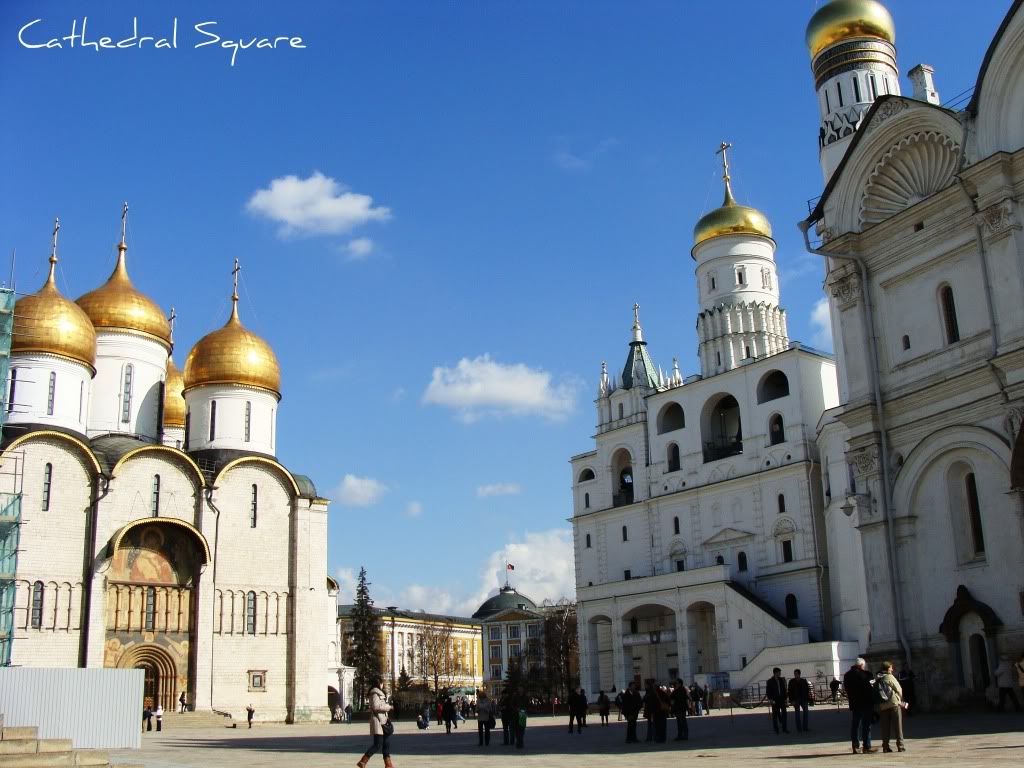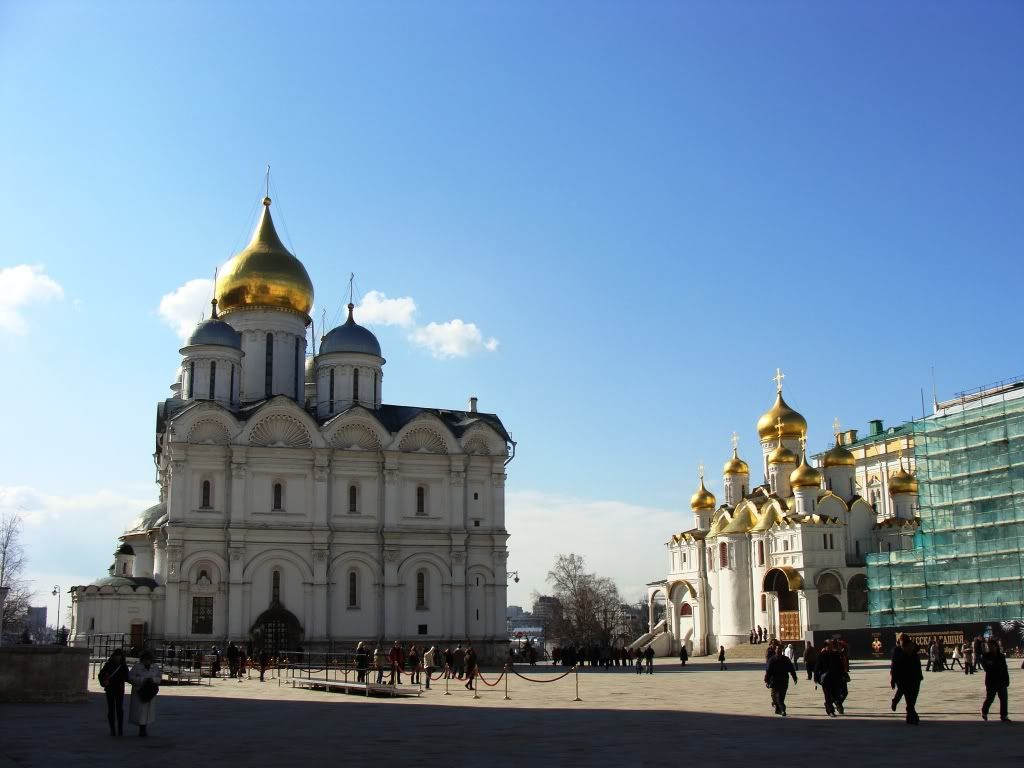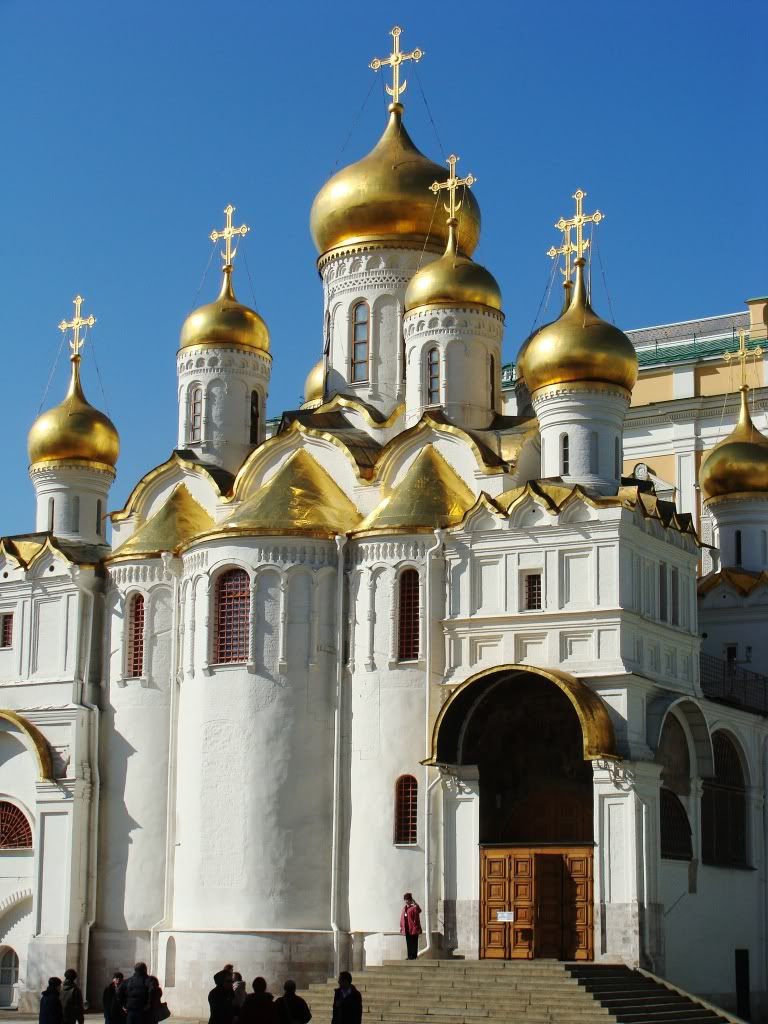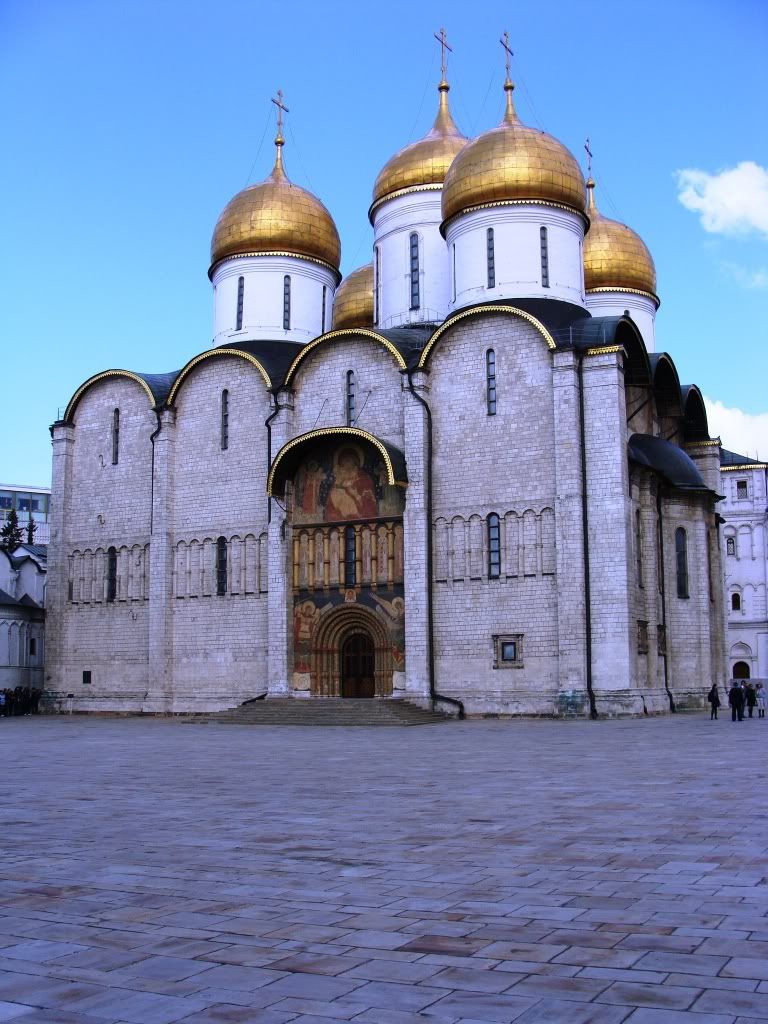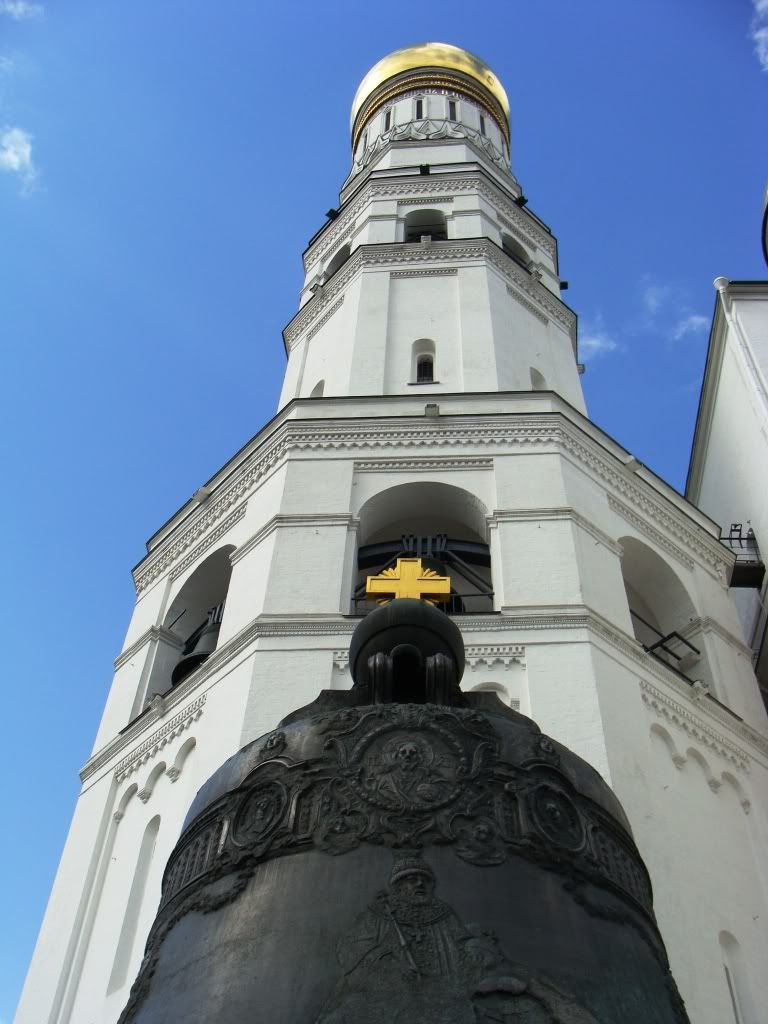 This was my favorite one, the cathedral of the annuciation. Simply because it has the most golden roofs of all of them :) Inside the cathedrals are painted in the most beautiful colours - I was brave enough to snap a forbidden picture. Sorry for the low quality...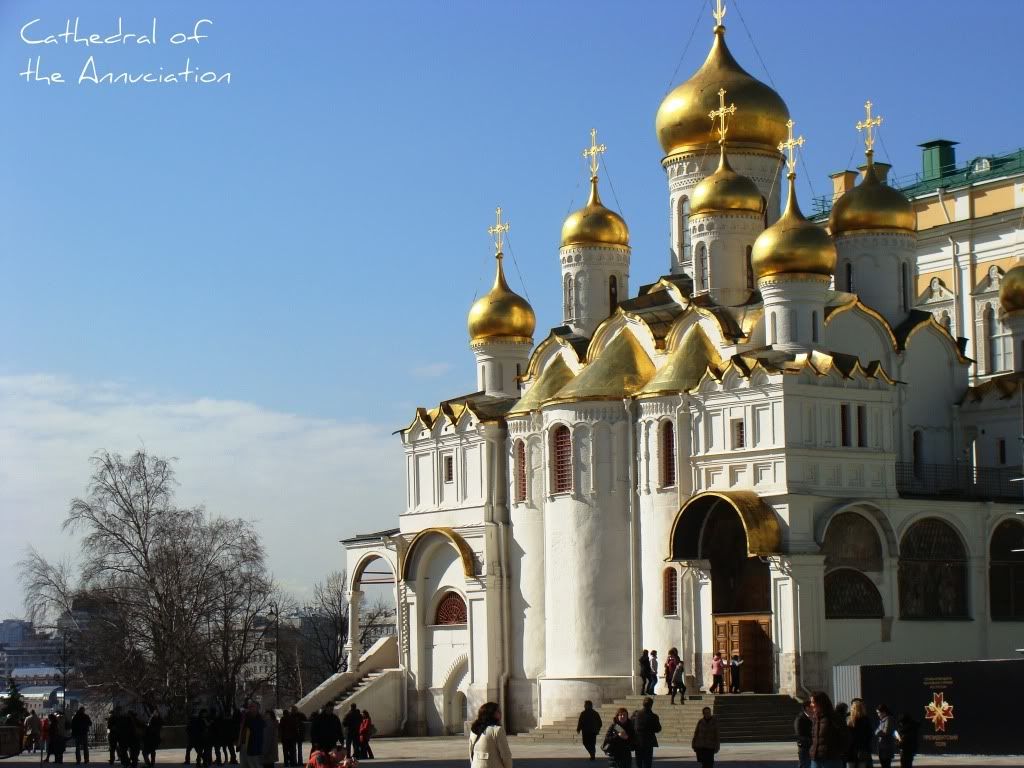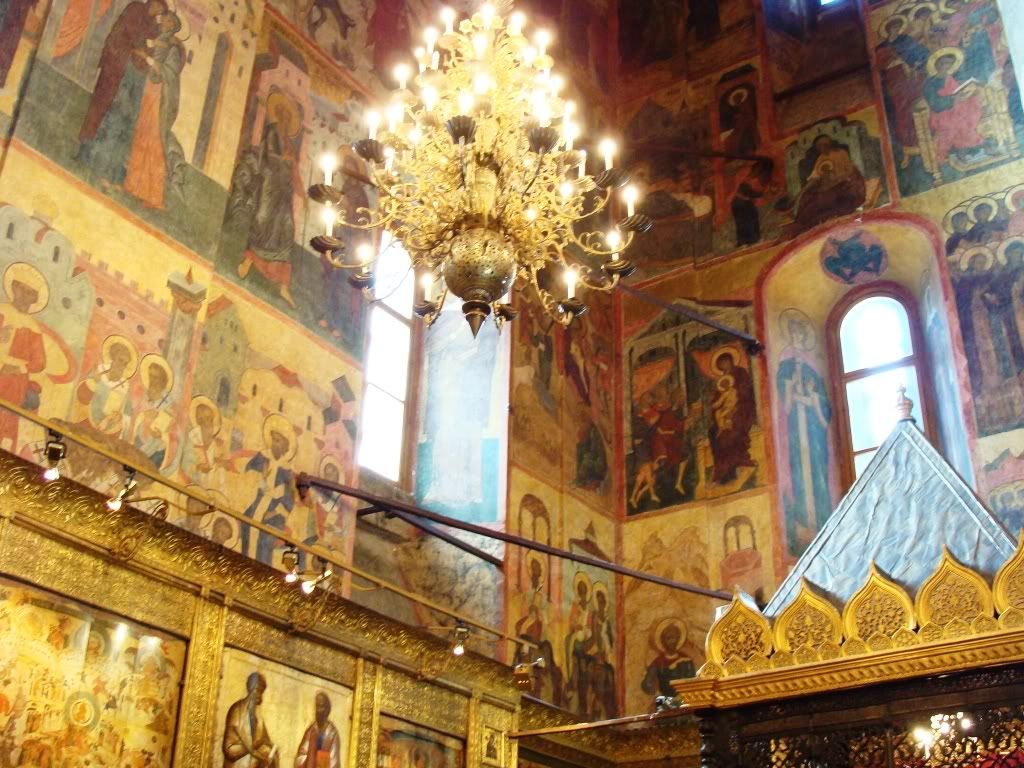 Before I left there was a parade with soldiers and horses. Some kind of changing of the guards I guess.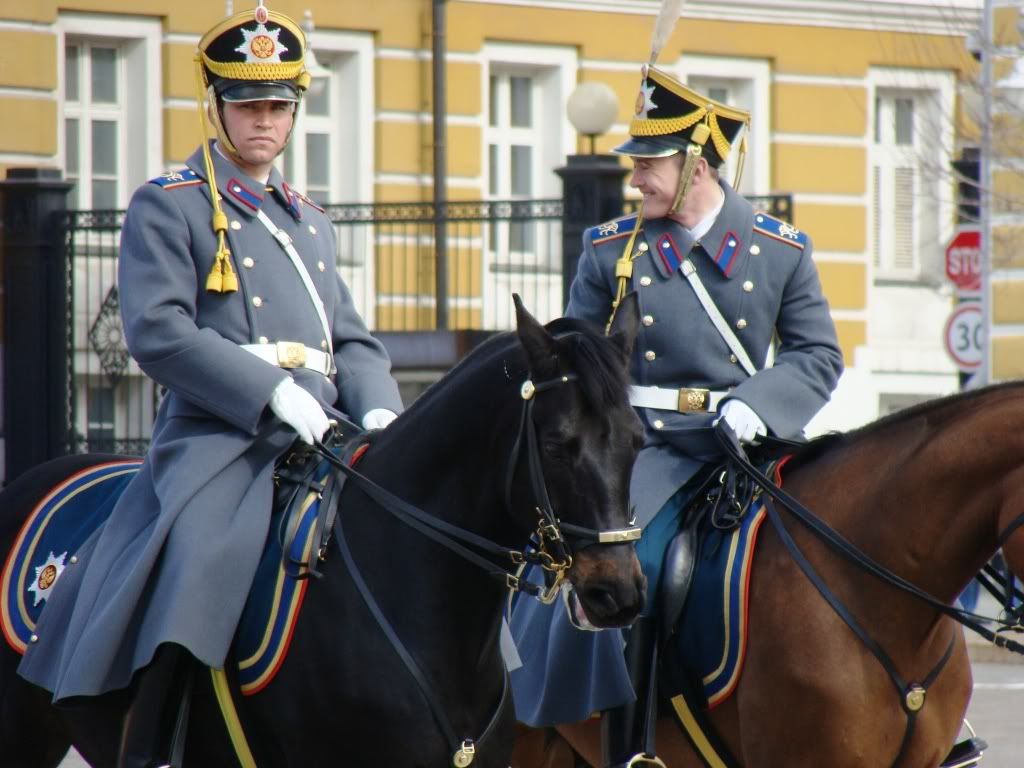 The security checks are very strict at the entrance, make sure you only bring small bag. They also do not like big camera with big lenses, I have read different stories on the www on what is allowed inside the Kremlin walls and which cameras are not allowed / permission is needed. As all of this left me rather confused, I decided to leave my 7D at home and take my small point & shoot Sony with me....
----
So this was all to my short visit to Moscow - an interesting, but somehow crazy place.
Made me curious to see more of Russia. Hope enjoyed the trip :)