One of the places you will definitely visit while being in Moscow is the Red Square. It is "the" square in Moscow, maybe even in whole Russia. Many of the most popular sights in Moscow are located on the Red Square or at least close by, including many churches, museums etc. Walking up to the square from the nearby metro station, I was greeted with below first glance of the St. Basil Cathedral. Isn't it too cute?
Those fur hats are so Russian :)
Looking over the square you spot the State History Mueseum in the back and the GUM department store to the right. Second picture is looking in the other direction, facing St. Basil cathedral as well as one of the towers of the Kremlin.
The GUM is the former State Department Store of Moscow- it is well known for the long queues of shoppers as it didn't have any shortages of consumer goods, even during the darkest communist years. :) Today it is a high-fashion temple with all major (and expensive) designer represented in beautiful stores. Remember, Moscow is actually one of the most expensive cities worldwide, this is definitely the place where the rich and pretty go shopping.
Another highlight of the Red Square is Lenin's mausoleum, in which the remains of the former Russian leader Lenin are on display. His embalmed body is there on display since 1924 - but I was so lucky to be in Moscow during his yearly "refreshment" session. Too bad, the mausoleum was closed...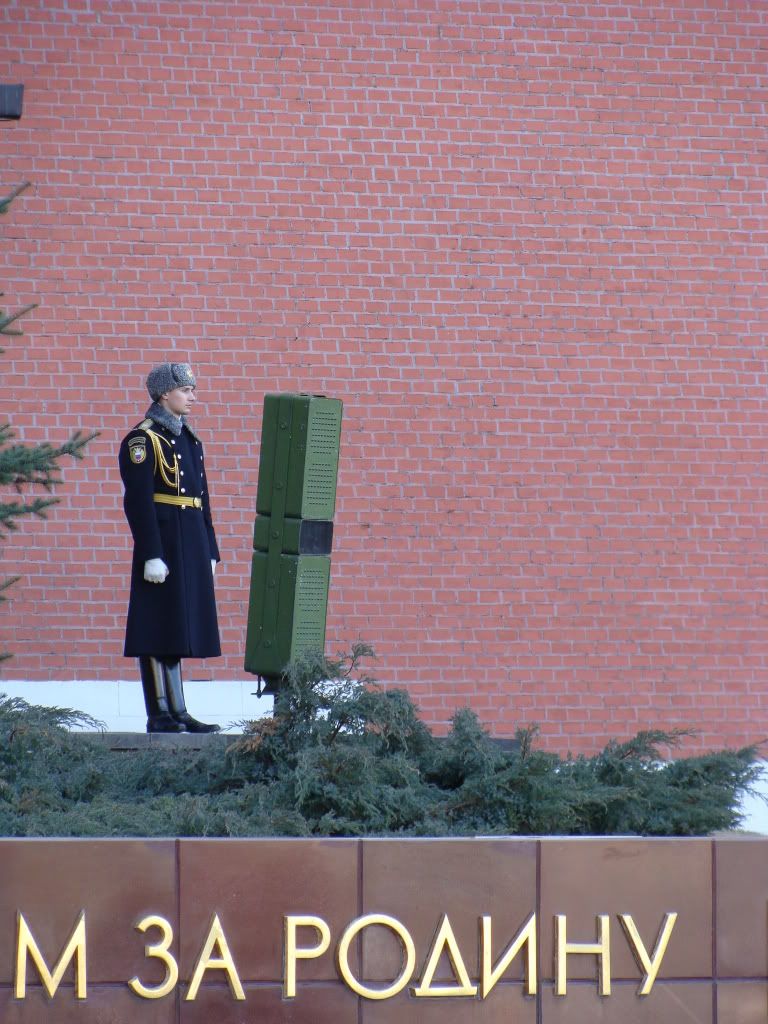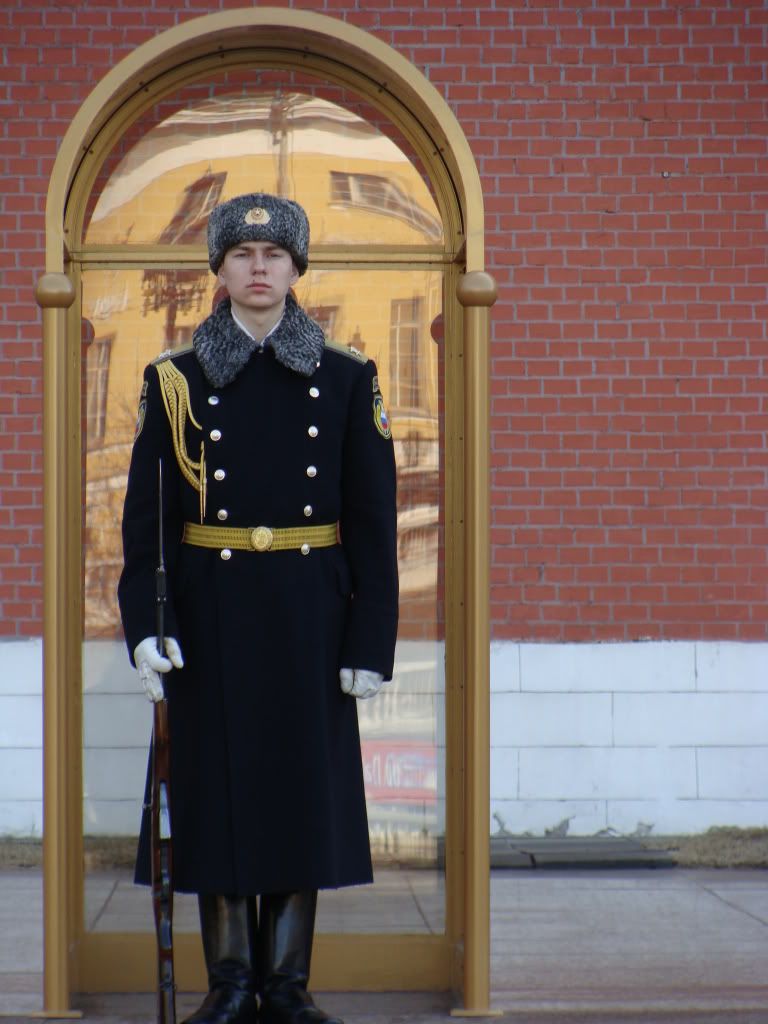 And finally the heart of the Red Square - the St. Basil Cathedral. It was completed in 1561 and I think it is one of the most pretty churches I have ever seen. Straight out of a Russian fairytale!
The Red Square is a great place for people-watching as well. You also will see many people in many different uniforms that all kind of look important. And many expensive cars around the GUM.
---
Happy weekend to all of you!! Any fun plans?
I will be enjoying my sofa as it is supposed to rain tomorrow and we have no plans anyway :)