Remember that I was in Russia almost one month ago? Time flies. Anyway, I have visited Moscow for business and then extended my stay for one day to do some sight-seeing. First time in Russia for me and I was very excited!
Moscow is huge. The traffic is the worst I have seen in my life. It was very cold and somehow very grey. The first two days I was basically spending in the car of my Russian colleague, driving from one of our stores to the next, which took us ages. So most of the below pictures I took from the car - first glimpse of Moscow.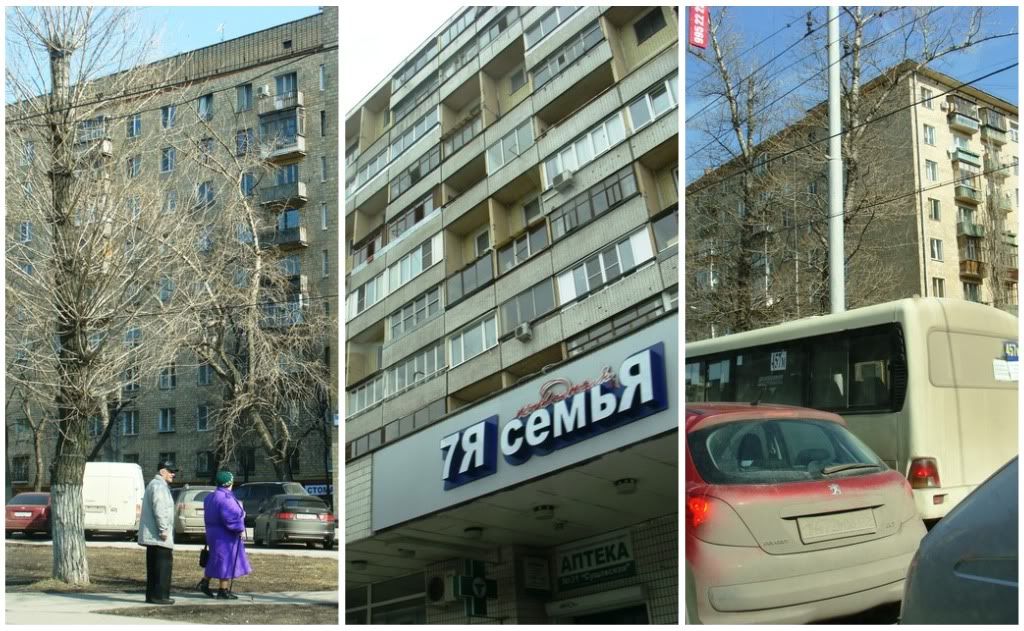 Somehow it was just how I imagined it to be. Many "russian-style" buildings. And many dirty cars. Haha.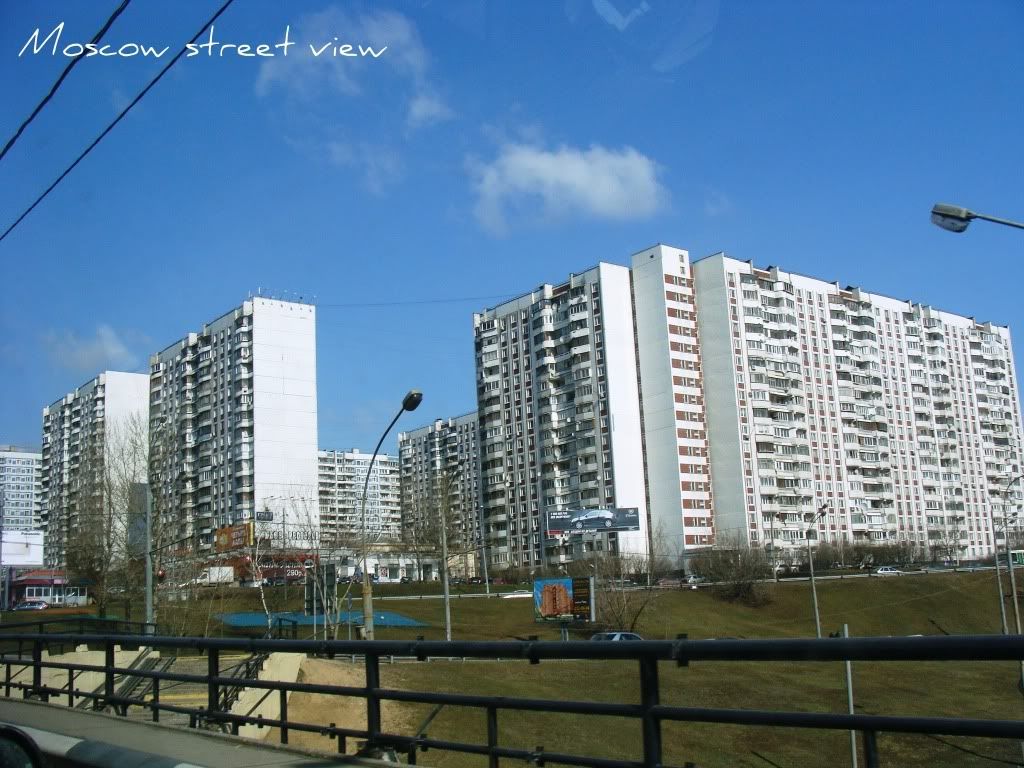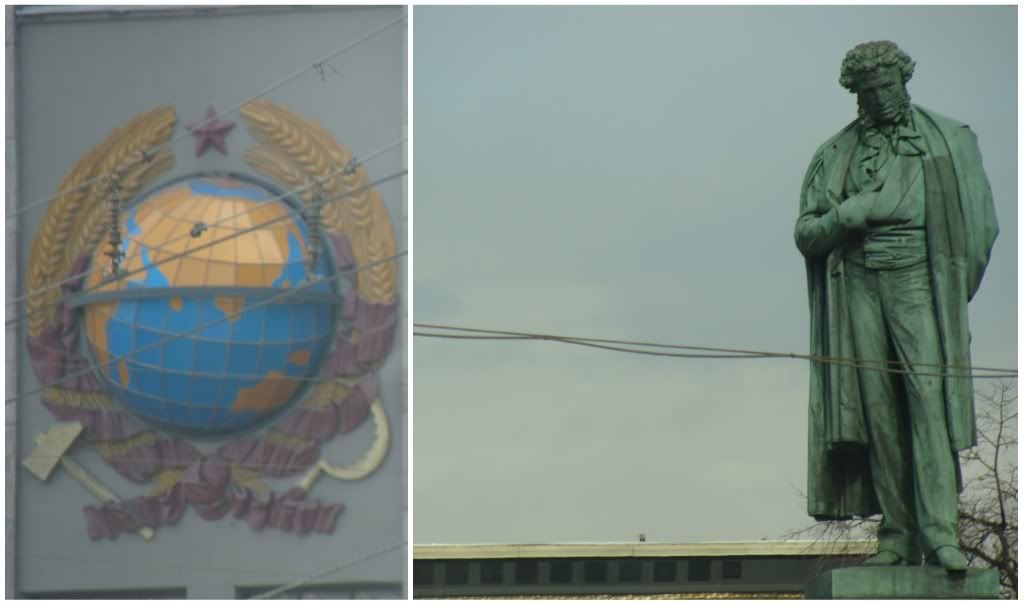 Somehow I have this thing for communist signs, statues and artwork. It is not that I am a huge fan, but I guess I find it rather cool. And Moscow has many of those huge statues displaying heros of the Russian society. So as we were standing in traffic most of the time, I was able to take some shots.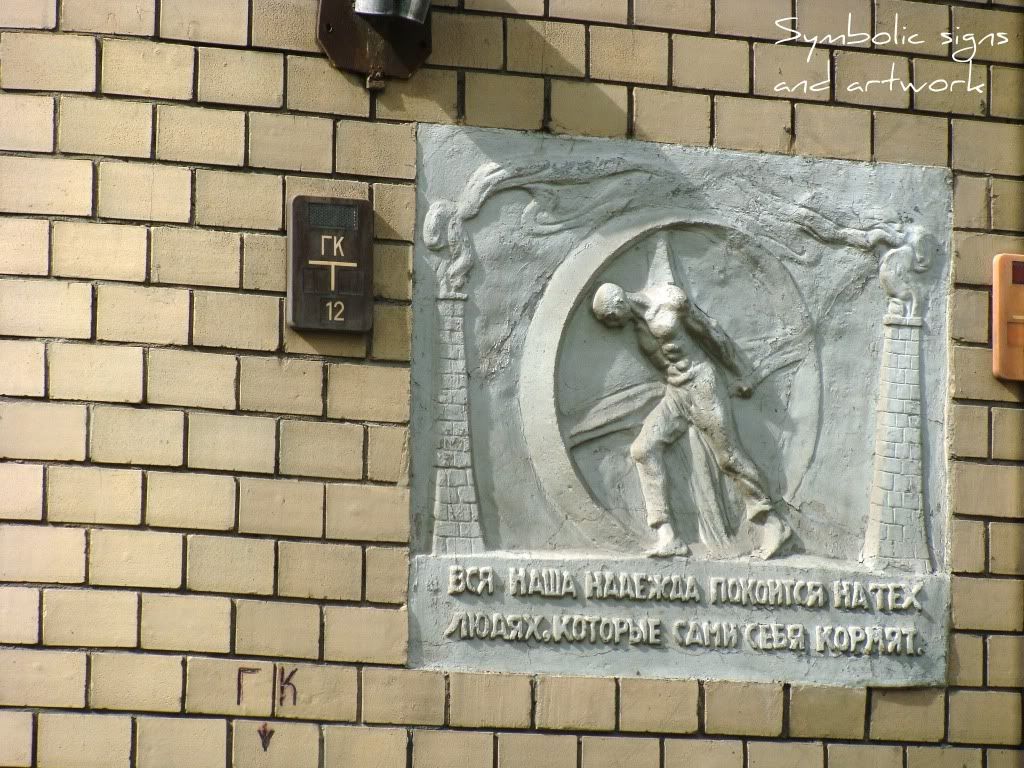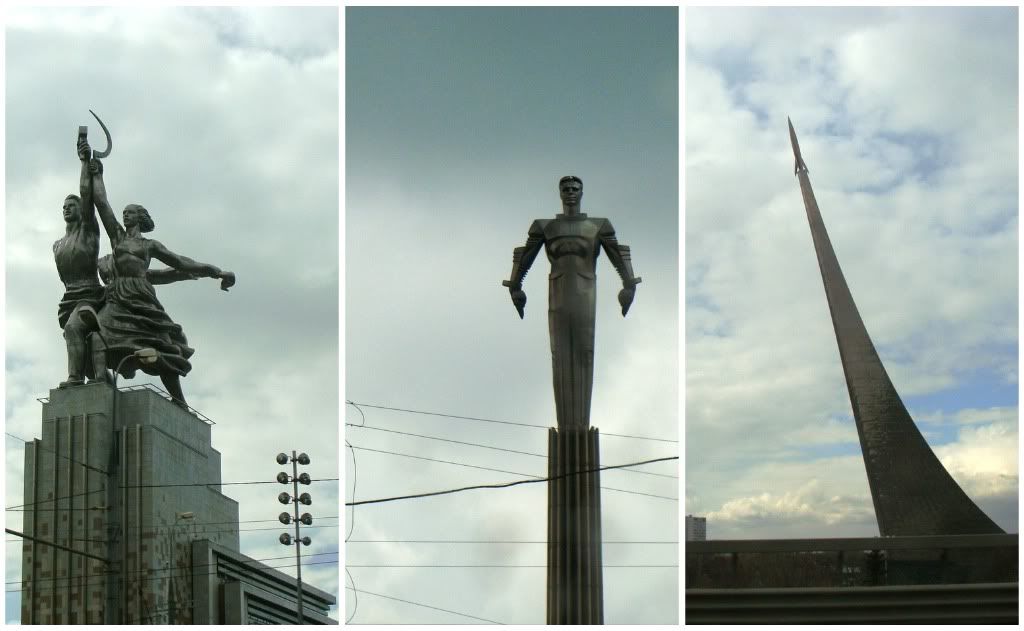 I love the cyrillic signs! However, it makes navigating through the city rather difficult as even the metro stations are only announced in cyrillic. And also noone speaks English. Shop assisants were practically hiding behing their counter once they found out that I was not Russian. Funny.
So, this was the first glimpse. More posts about the Red Square, the Kremlin and the wonderful Metro coming up next week! Tomorrow we have a public holiday and as I took vacation on Friday, we are off to a short camping trip tomorrow morning. Most probably to Alsace (France) to visit places such as Colmar, Strasbourg and Nancy. See you next week!!
What are you up to? *K