Next to the Ben Youssef School you find the Museum of Marrakech.
While I thought that the displayed objetcs where not so interesting (mainly old porcelain, weapons etc.), the architecture of the place really blew me away. The main hall is light and open, with a huge chandelier towering in the middle.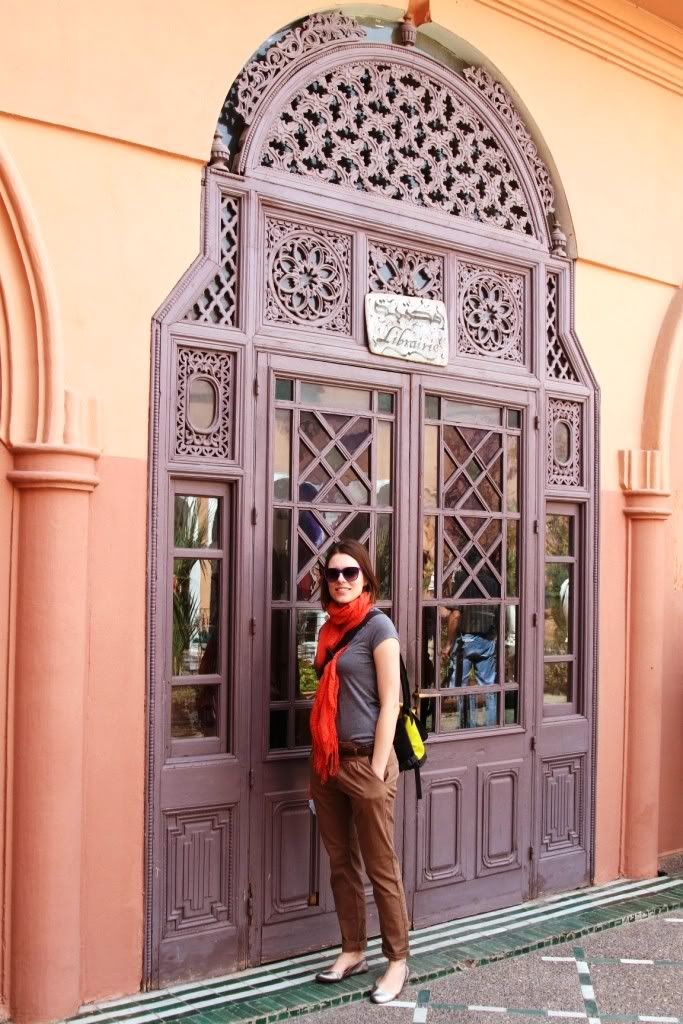 Once more the details of wood and stone carving as well as the colourful tiles made the visit worth!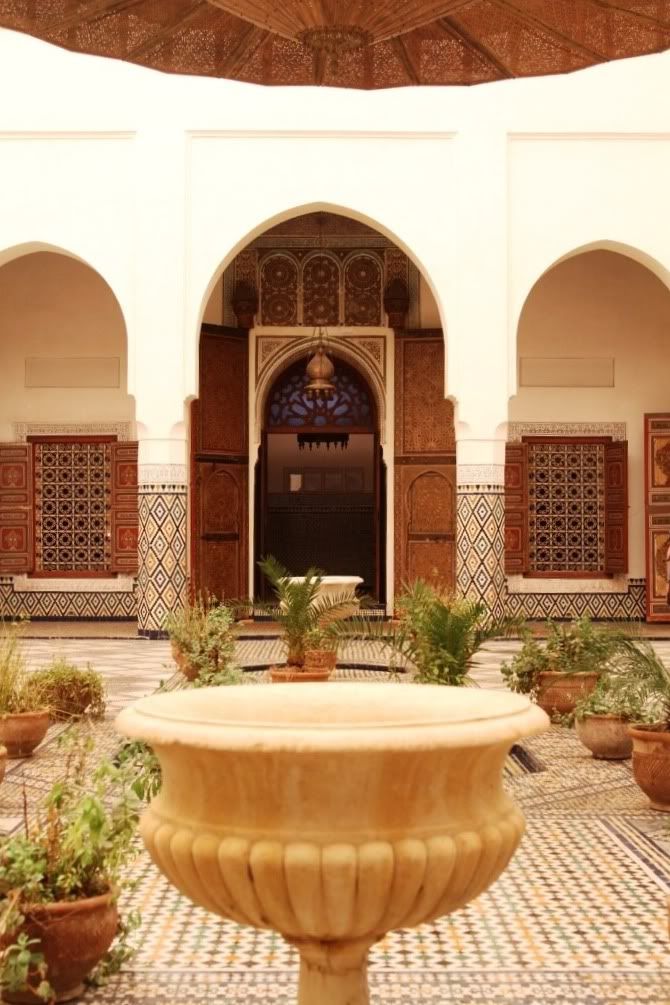 Next stops: the Souks and the famous Djemaa el fna!