One of the most magical moments of our vacation was the moment when we finally met the turtles. After taking our flight with the
gyrocopters
, we continued to drive towards the small village of Nosara. We had to drive through three rivers on the way and -honstely- were horrified when we had to drive through the first one. After a while you get used to it though and then it becomes actually quite entertaining.
So after arriving in Nosara we headed straight to the beach - a long, dramatic looking, black sand beach. Nosara is famous for being a major nesting ground for the Olive Ripley turtles and luckily we visited during nesting season. As the turtles come out of the ocean only during darkness, we had some hours to pass. While walking down the beach we suddenly saw baby turtles on their way to the ocean. What a beautiful sight! I simply adore turtles and the small ones are so cute!! However, the birds and dogs were already waiting everywhere along the beach to have a feast... Not many of the newborns actually survive.
Then nighttime came and we went back to the beach with a small group and a local guide. Only red light is allowed on the beach (as this does not distract the turtles), therefore it was impossible to take pictures. But we saw at least 5 large turtles laying their eggs in the sand. Unforgetable!!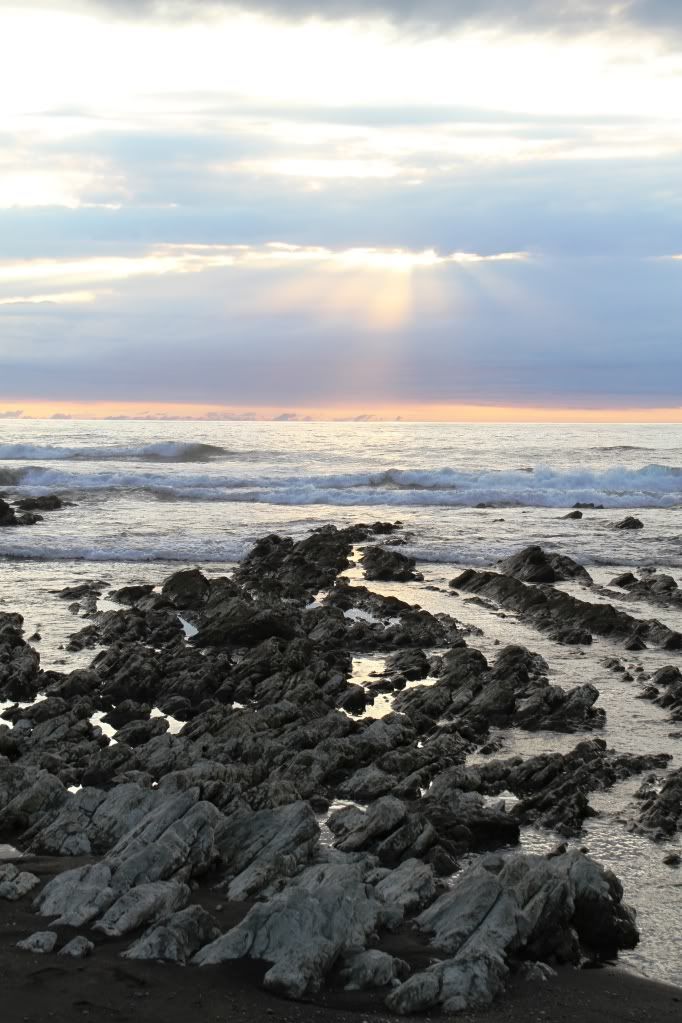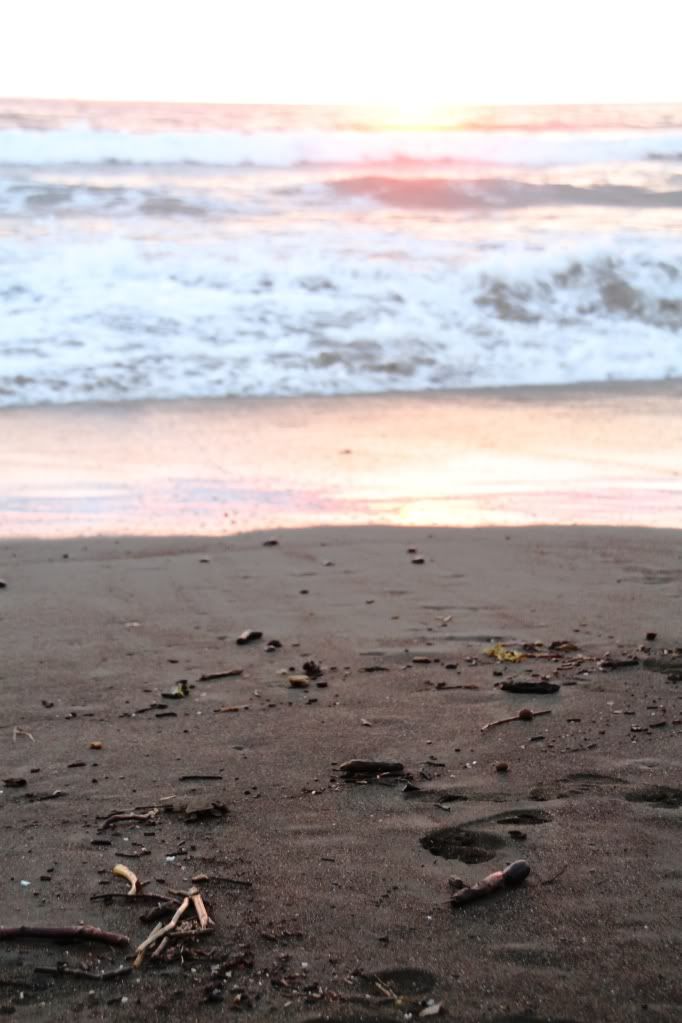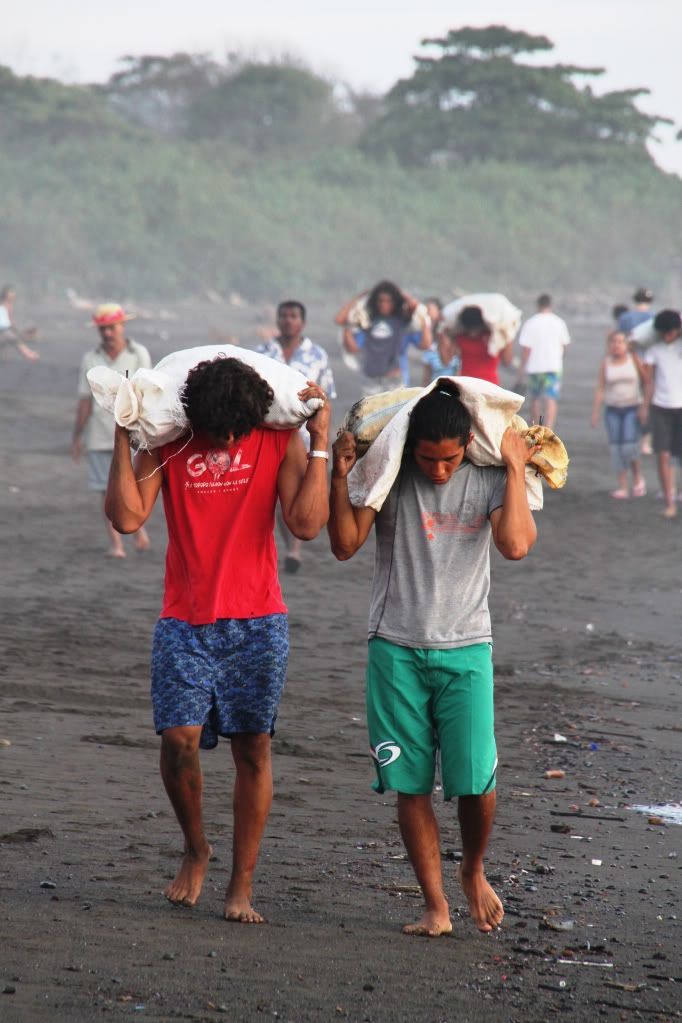 In case you wonder. The locals are allowed to take all eggs during the first two days of the main nesting session. Scientist proved that the turtle eggs from the first two days are most likely be destroyed by turtles arriving the following days, so the locals are allowed to sell those early eggs. On the picture above you see them carrying bags full of eggs back to town.
Copyright all on me.