While driving from the beachside town of Samara to another town along the coast, we passed the hotel of the owners of "Flying Crocodile". We have heard about them in German television (they are actually two Germans who moved to Costa Rica) and were anxious to meet them.
They offer flights with gyrocopters (imagine a small, open helicopter) along the beaches of the Pacific and the pictures in the TV looked absolutely stunning. My boyfriend (a paraglider) was ready to go, so despite my fear of flying I decided to join him! What a great decision!
My pilot was super nice and the flight beyond wonderful. We were passing rivers, cliffs, beaches, saw Mel Gibsons house and "surfed" the Pacific (flying only 2 meters above the waves). It was amazing and an unforgettable experience. As the gyrocopters only fit two people, my boyfriend and me had to fly seperately - which proved to me really cool as he took a million pictures of me flying over Costa Rica!!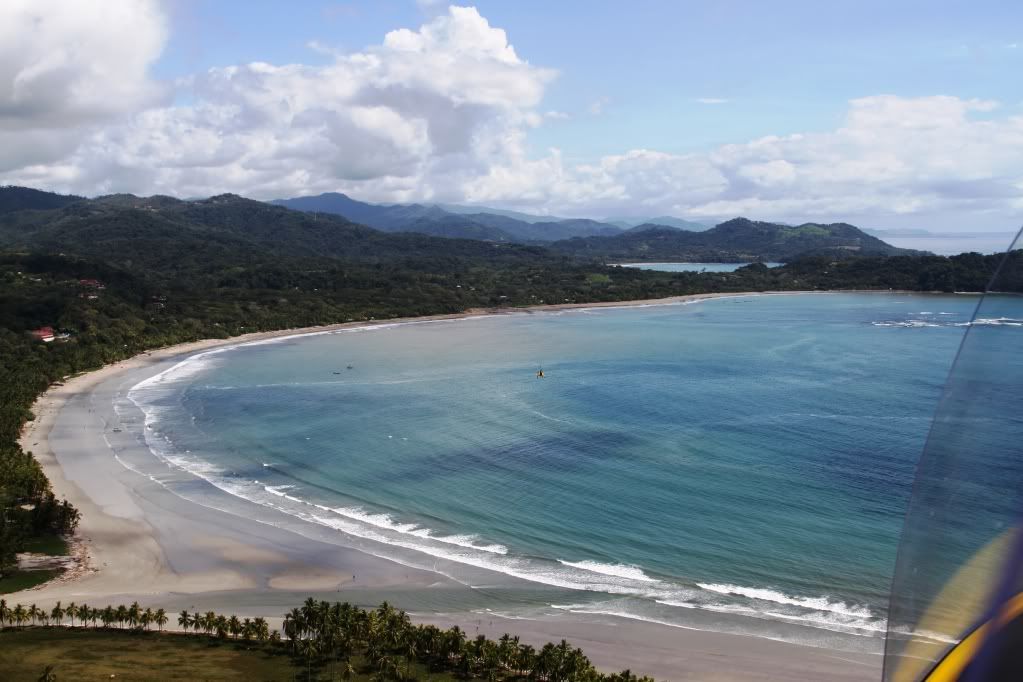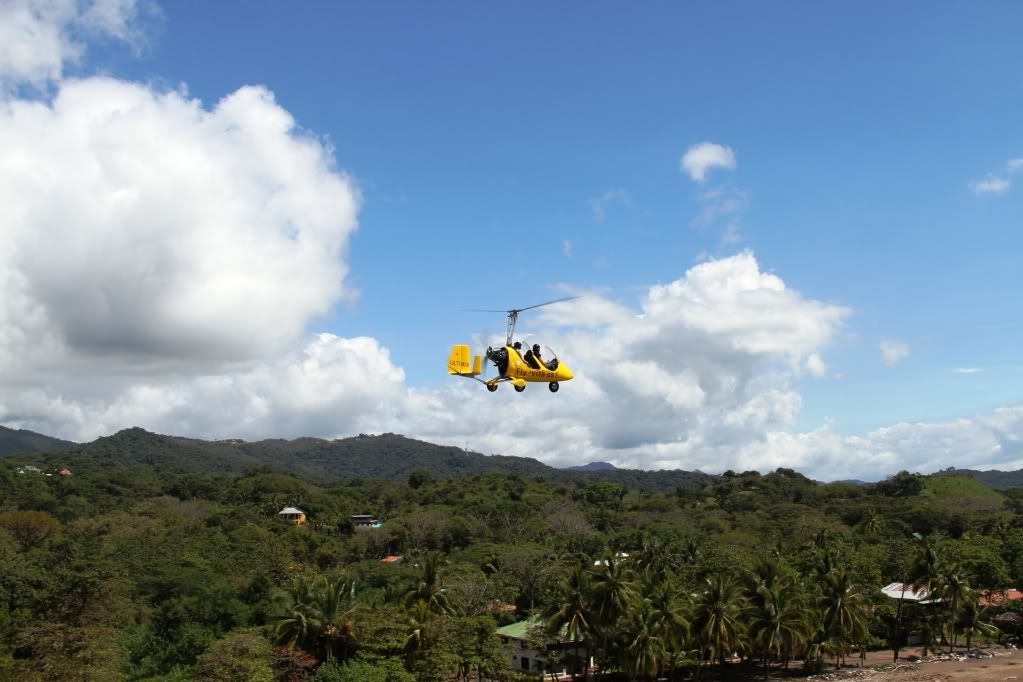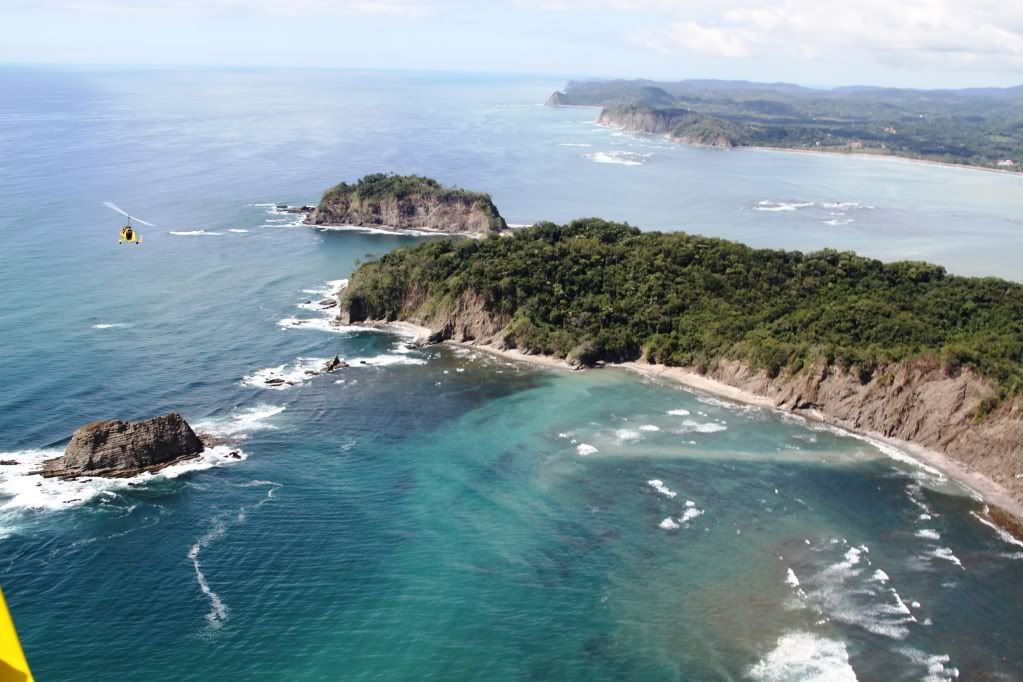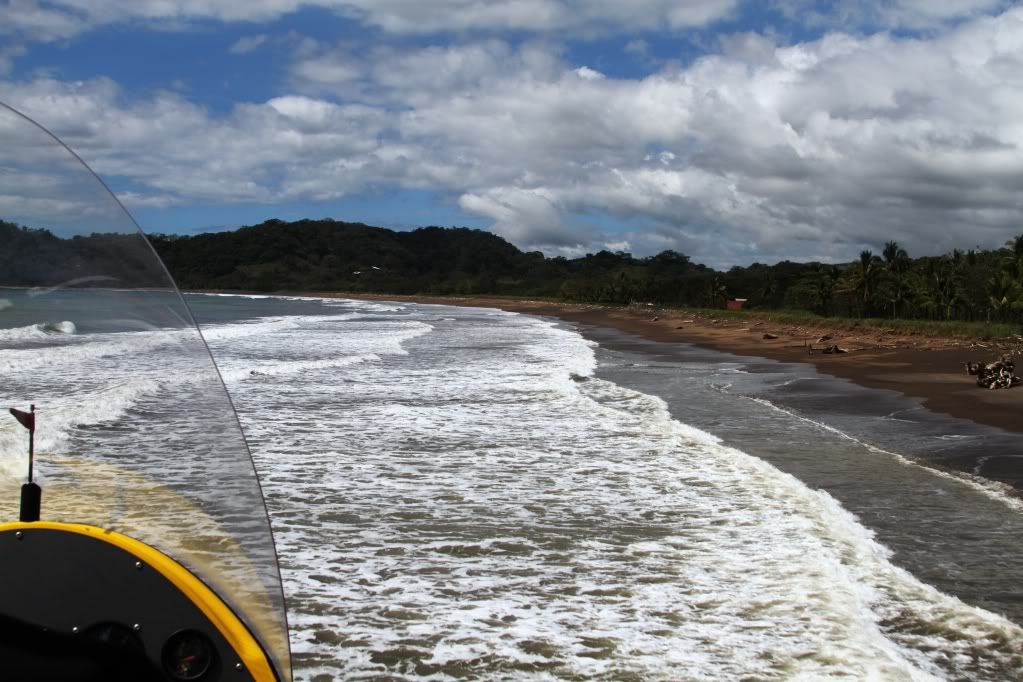 All the small yellow spots in the pictures is actually me flying :)
The flight lastet 20 minutes and costed 100 USD. It was worth every cent!
Here
you find more info.
Copyright all on me.