While staying in Monteverde we have been visiting the Hummingbird Gallery, which is right next to the entrance of the Monteverde National Park. It is basically a café, but the owners have added several drinking stations for hummingbirds, serving sugarwater. It is simply beautiful to just sit on the bench and look at those amazing birds.
Their feathers have the most shiny colours and the sounds they make when buzzing through the air is unforgettable. Truely my most favorite birds - ever!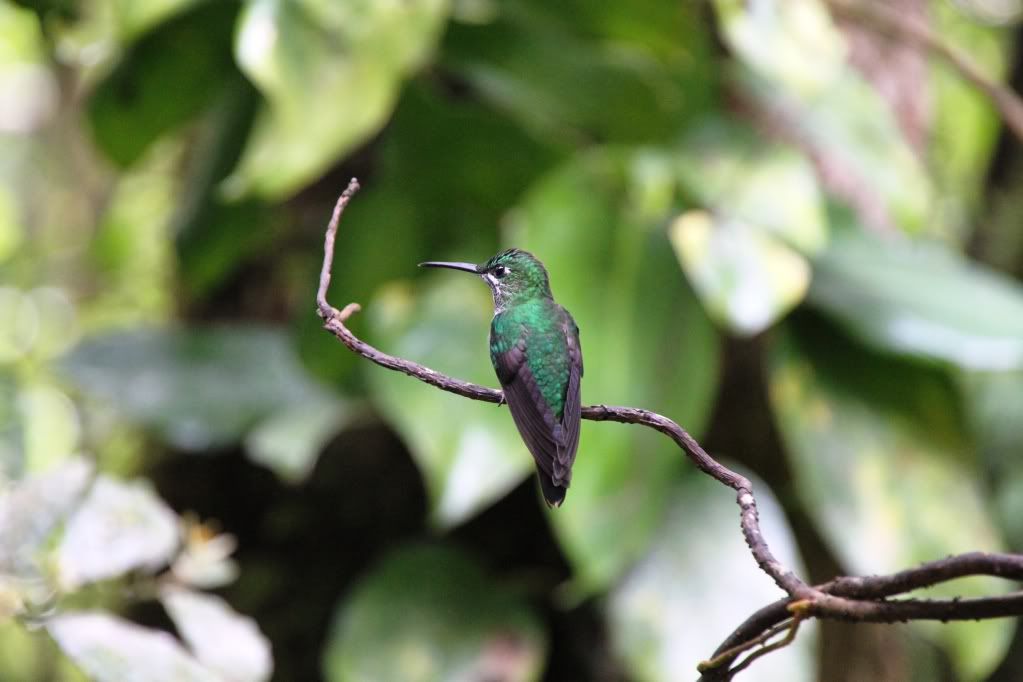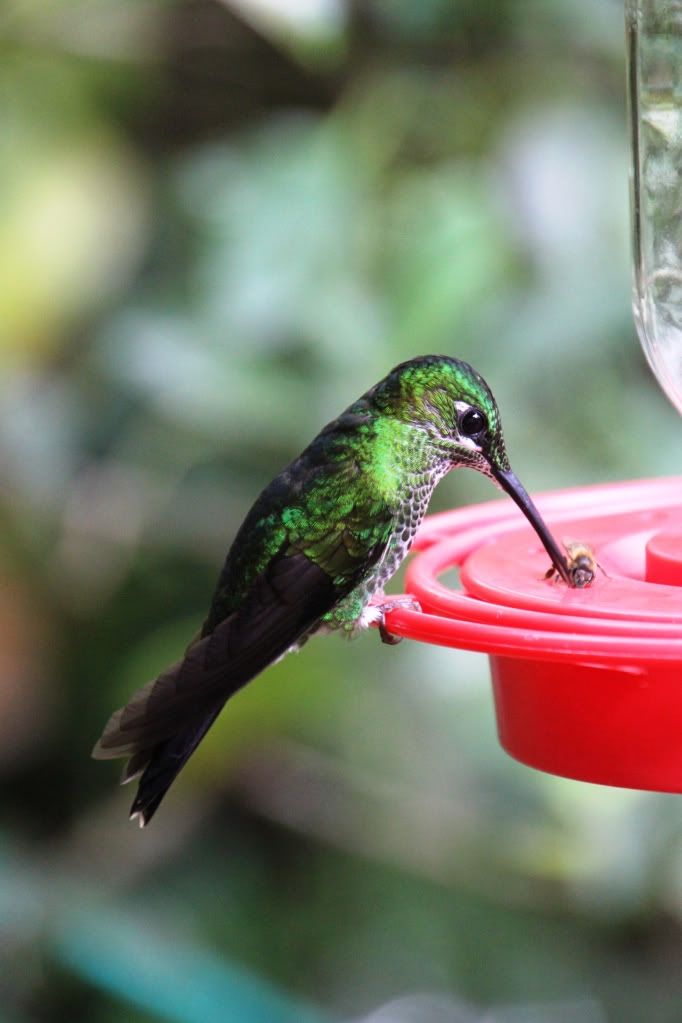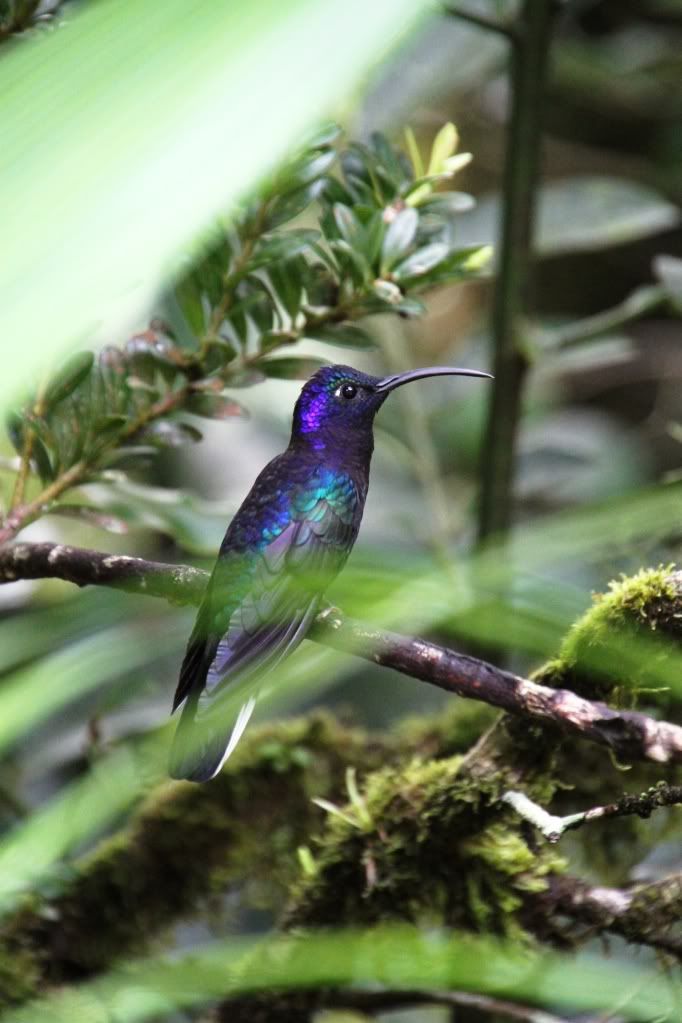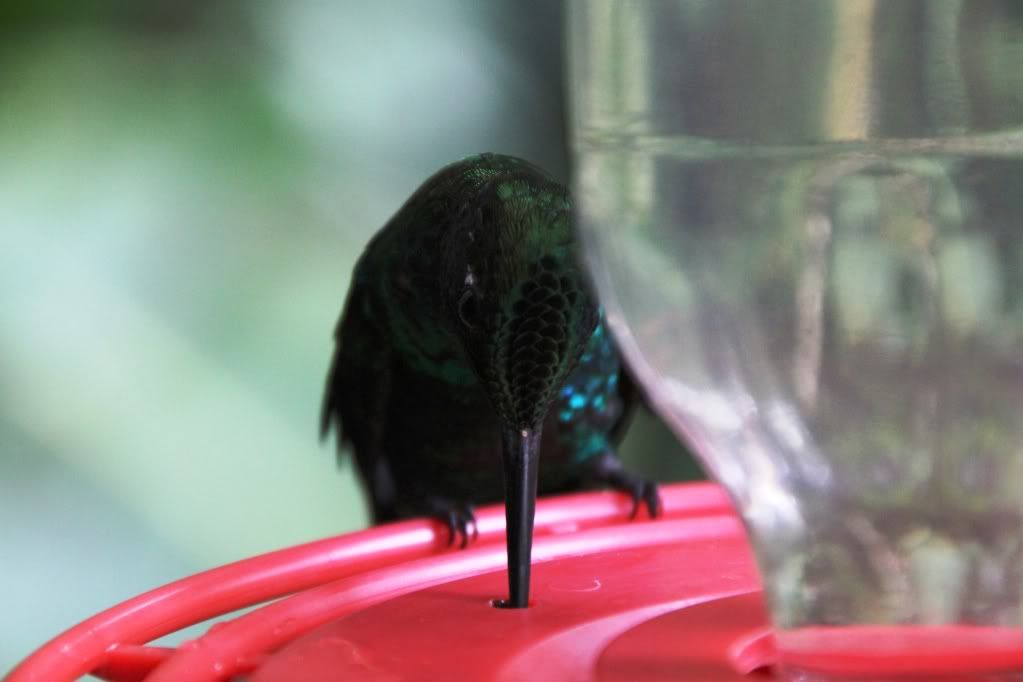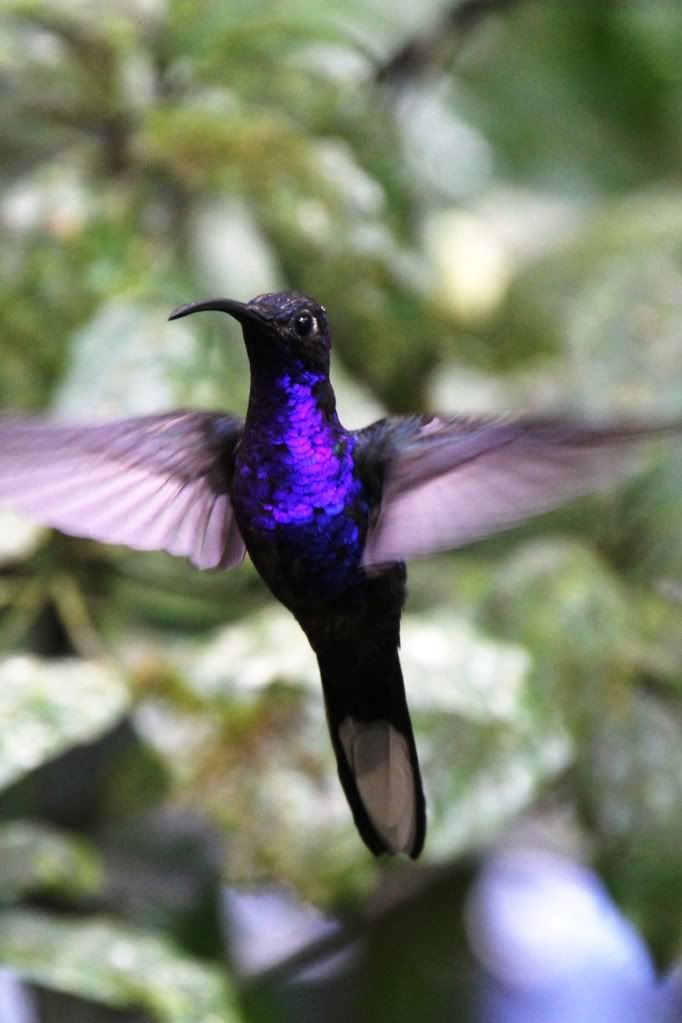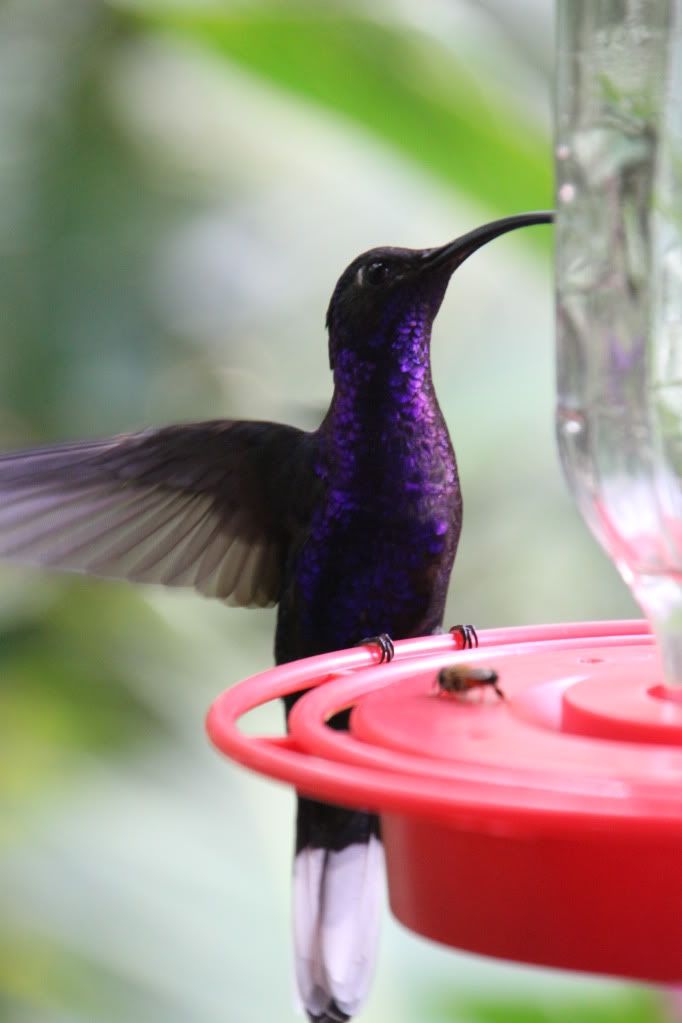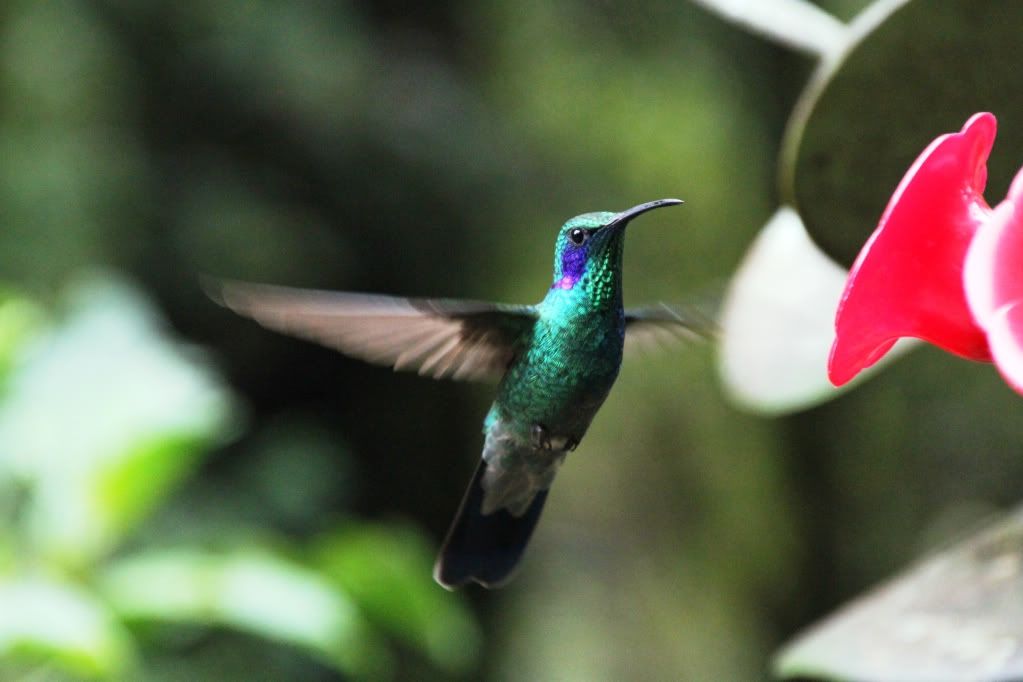 Copyright all on me.