The drive from Arenal to the small town of Santa Elena / Monteverde was an adventure in itself. Seldomly I have been driving on streets that are this bad... Image dirt tracks (muddy from rain), with stones (small and big) scattered across and potholes like craters. Welcome to Monteverde - it took us 90 minutes for 40 km. In my guidebook it said that the government wanted to pave the road to Monteverde, so it would become easier for tourists to go there - however, the locals did not approve this as they think the amount of tourists in the area is already high enough and they fear even more once the road is paved. So as a result the road is still bad as hell... However the scenery is super nice, you pass many ranches and coffee plantations and see a lof of Costa Rican cowboys on their horses along the way.
We stayed two nights in Santa Elena, which is a cute little town with hostels, restaurants, a lovely bookstore and many tour agencies. Monteverde is famous for the zip-lining, however we saved our money for some other actitivies we planned for the trip. We did a guided night tour in the rainforest, which was great. We saw frogs, coatis, leaf-cutting ants, birds, huuuuuge spiders and a sleeping sloth. So cool!
We also did a hike through the famous cloudforest during daytime, however it did not really meet our expectations. The only animal we saw is the famous Quetzal bird (the Maya bird of paradise), but this is about all wildlife we saw. But at least we saw the reason why so many birdlovers come to Monteverde and I have to admit the Quetzal is beautiful (I only caught it with my camera while flying away). Besides that I loved the plants!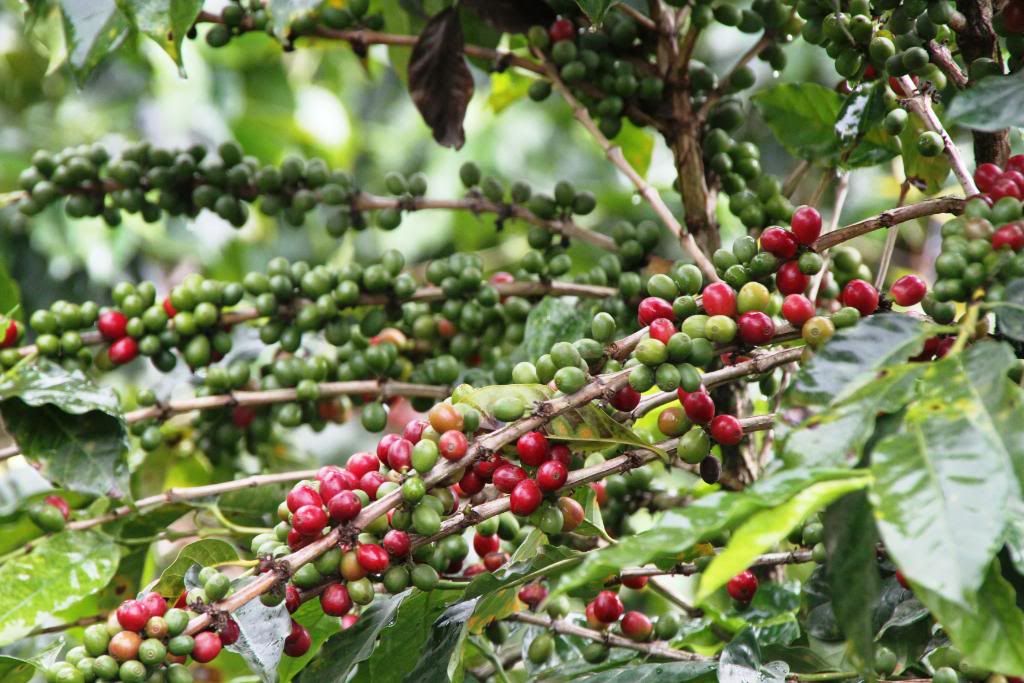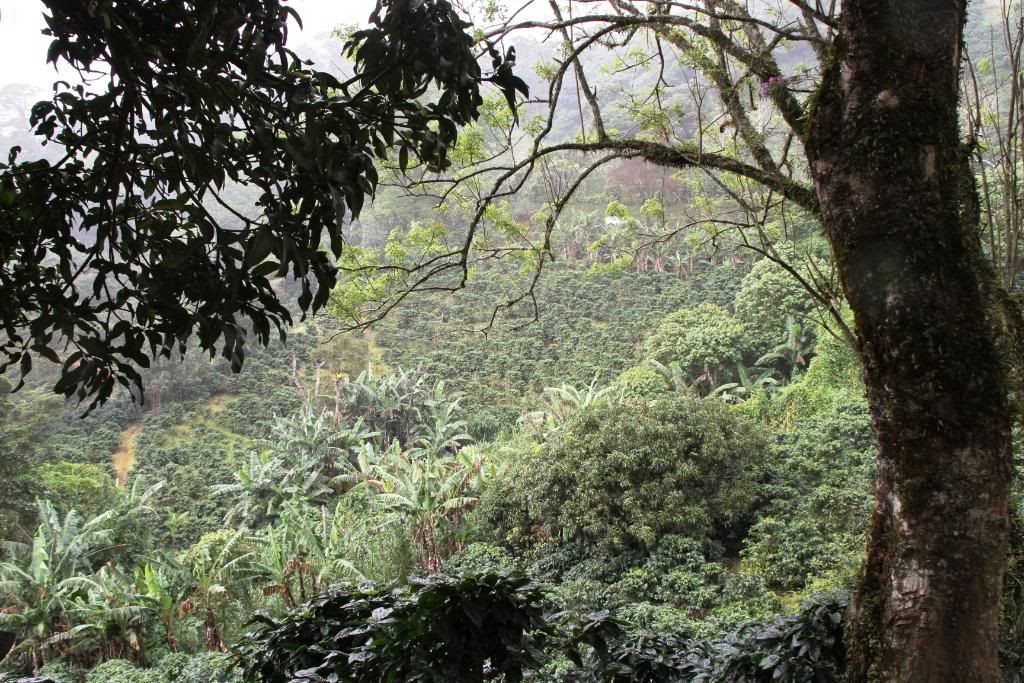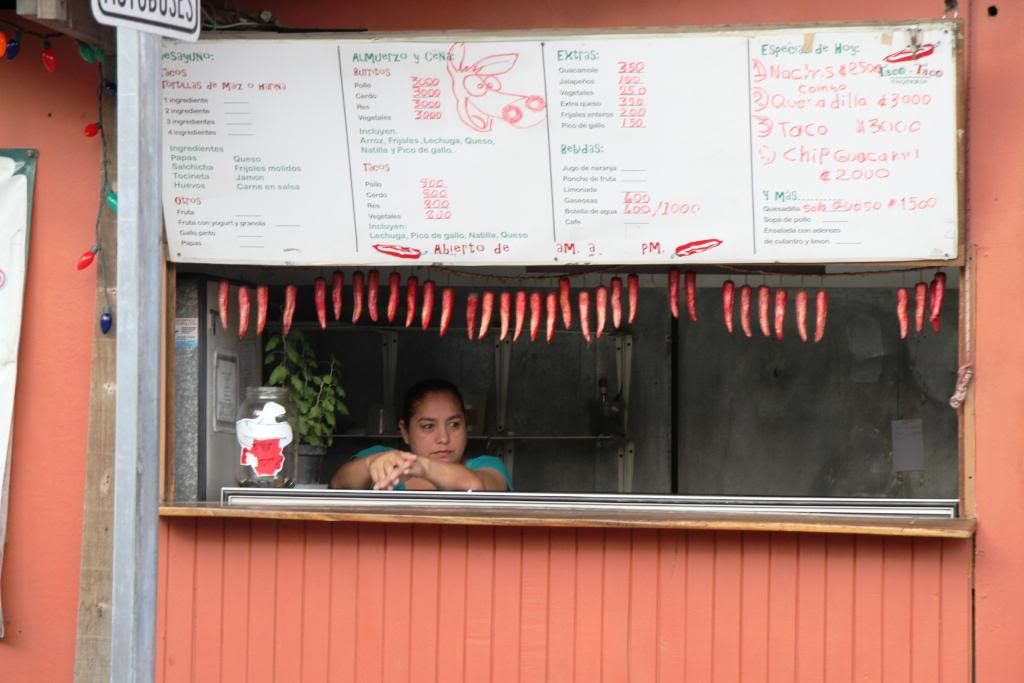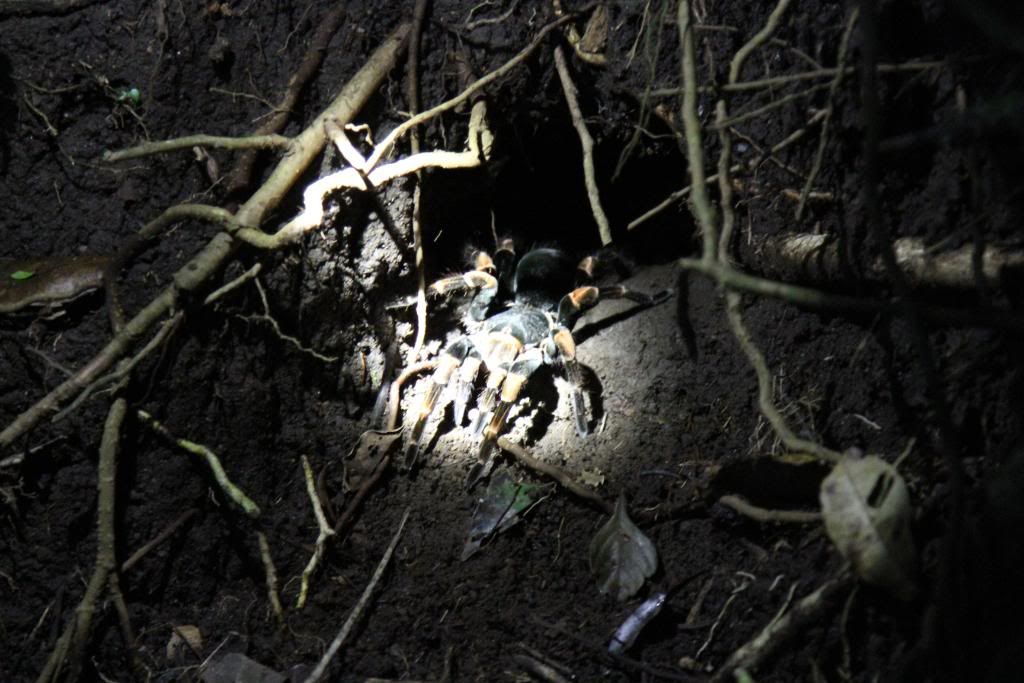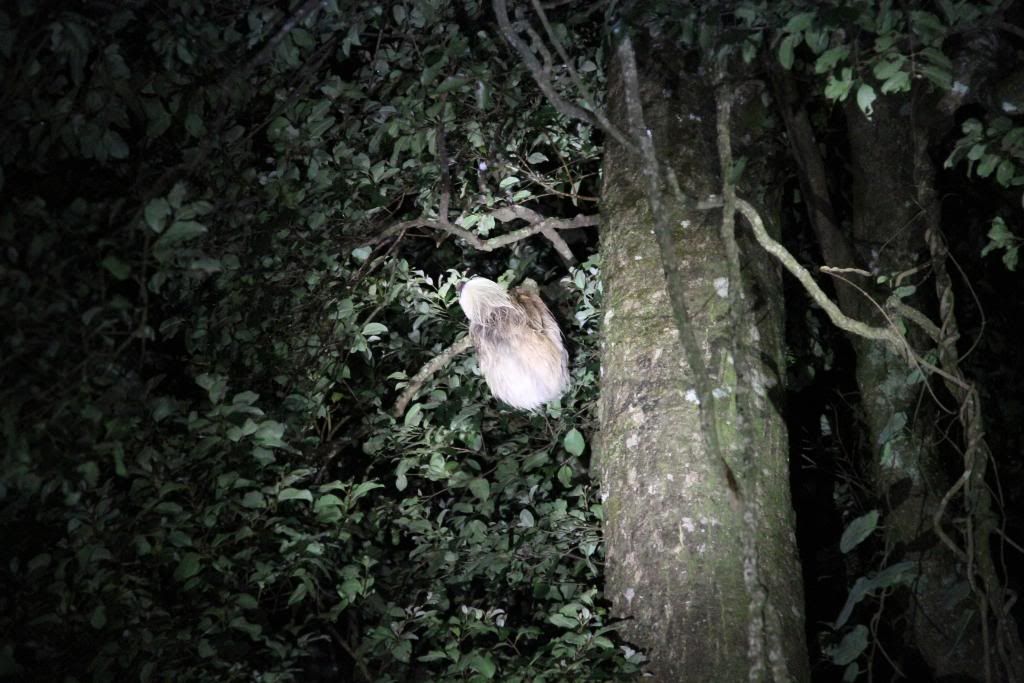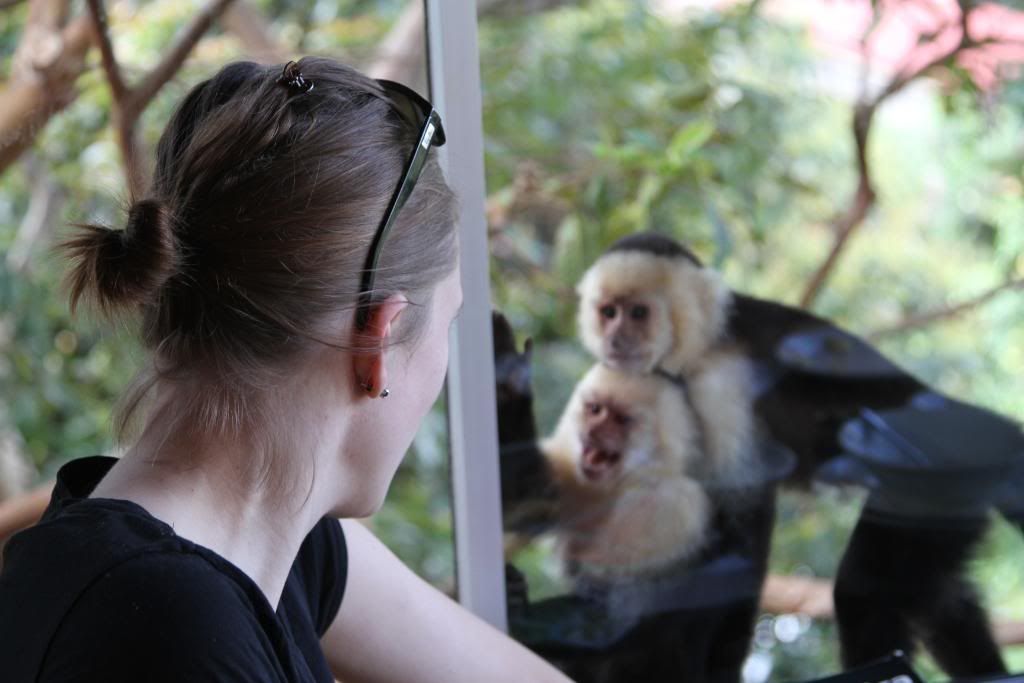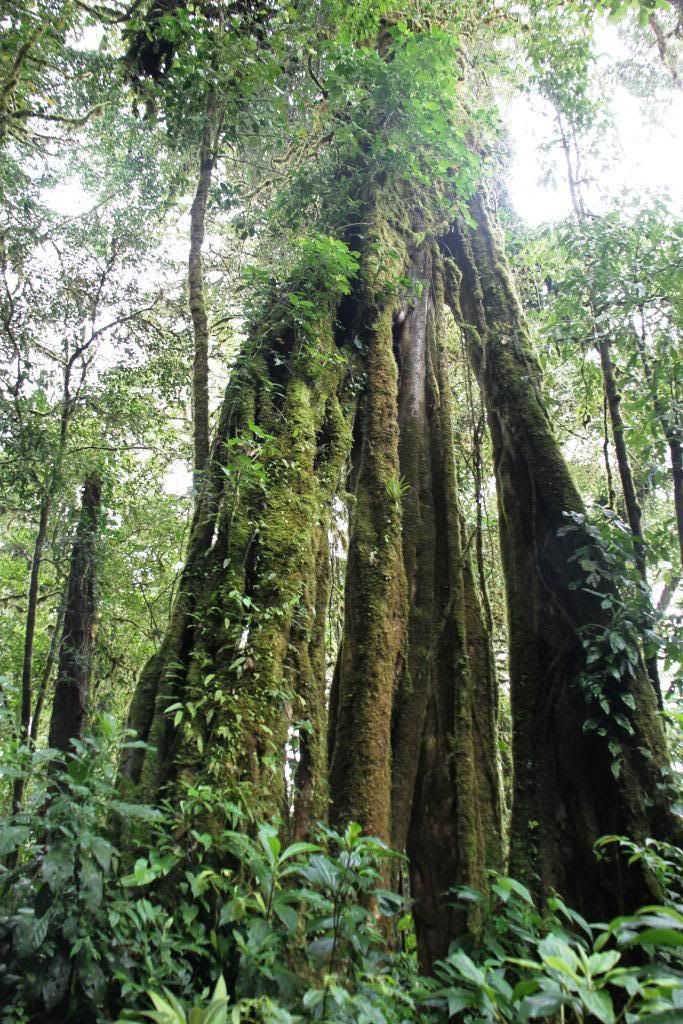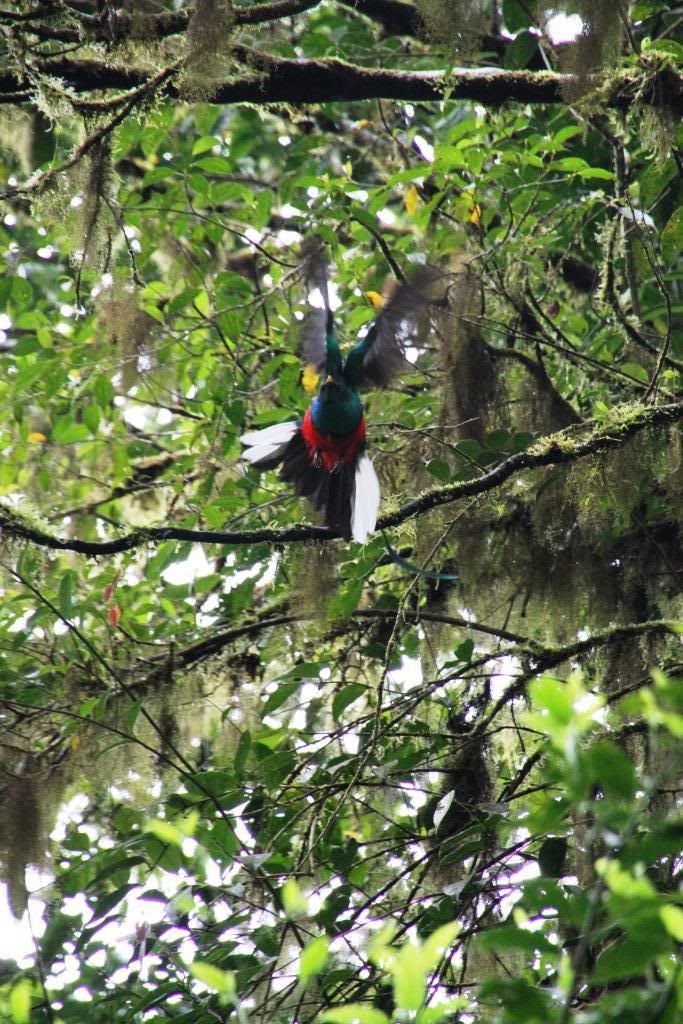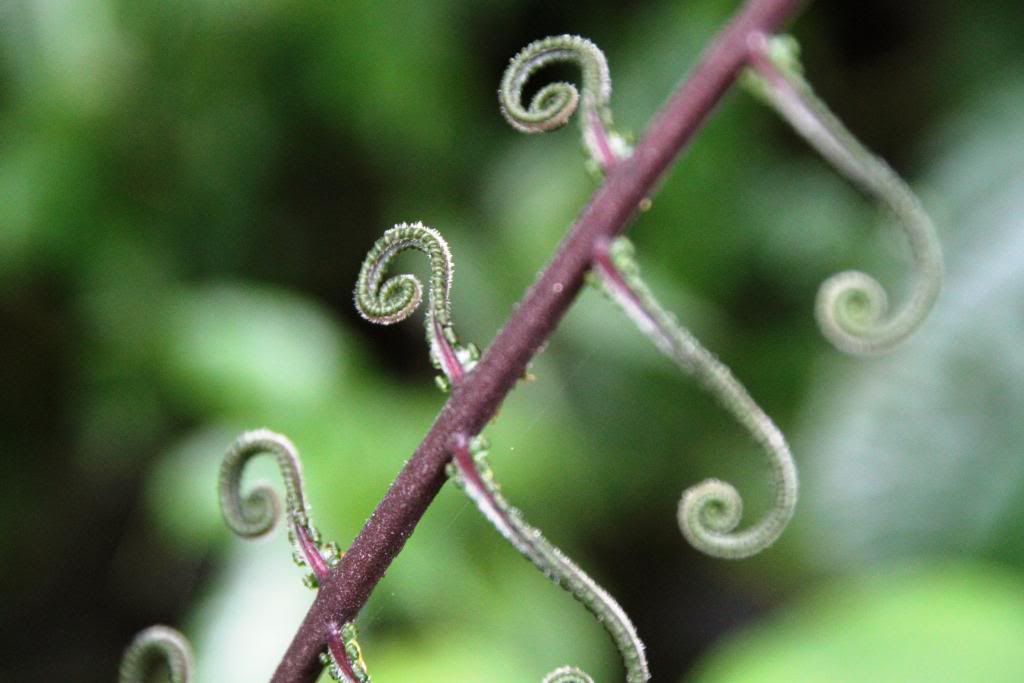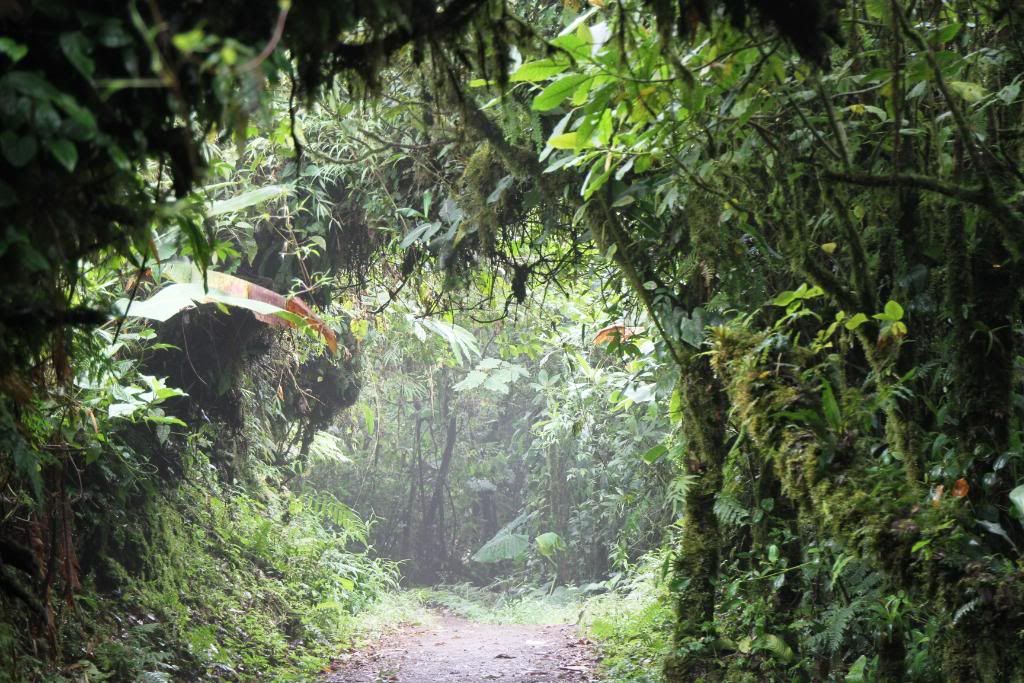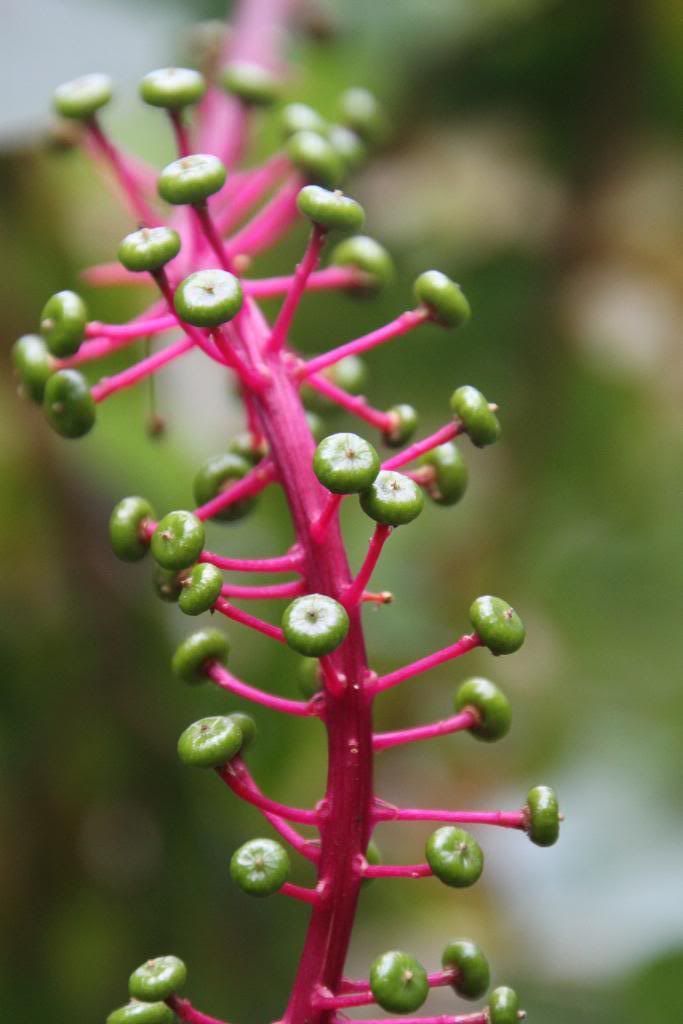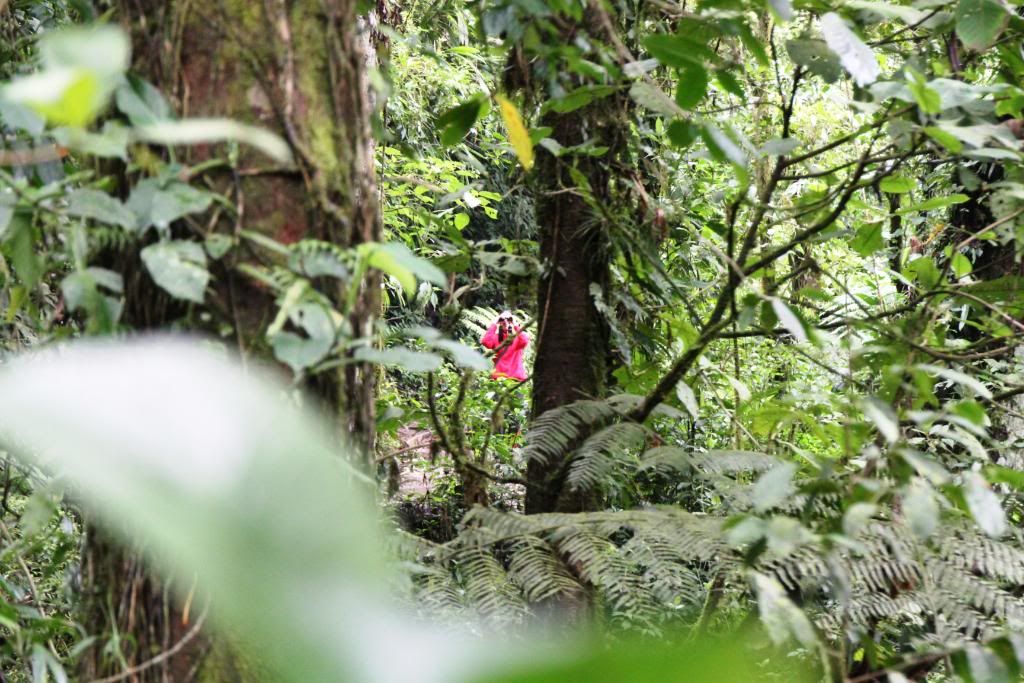 We stayed at the
Arcor Iris Lodge
(in their budget room, which was perfect however), which is just beautiful. During breakfast you have monkeys joining you on the tree just outside the breakfast room - what a wonderful way of starting your morning!
Copyright all on me.