After picking up our 4WD in Alajuela, we directly got onto the highway and drove up to the Arenal volcano area. Costa Rica is famous for its many, still active volcanos. It is more or less a volcano range that spreads across the whole country. The Arenal volcano is one of the most famous volcanos of all due to its perfect volcano shape and the fact that it is active, without being dangerous (at least most of the time). That means, that if you are lucky you will be able to see the lava flow during the night, which was the reason for us to travel there! Must be amazing!
We stayed at the village El Castillo, which is located on the south-west side of the Arenal volcano. This is actually the only place from which you could see the lava flow at night. Most people stay at the town of La Fortuna, however, there is no chance of seeing the lava from there, as the lava flow is currently on the other side of the crater.
However, we were not lucky. The volcano has been quite for the last weeks (no lava flow) and furthermore the weather was far from being good. The volcano was covered mostly in thick clowds and gave us only once the opportunity to see it in its full vista (but luckily the camera was ready and we were in the perfect location). So we took the time to do some hiking at the Arenal Observatory Lodge, had some first wildlife sightings and relaxed in the hot springs of La Fortuna for free - secret place under the bridge, contact me for further details :)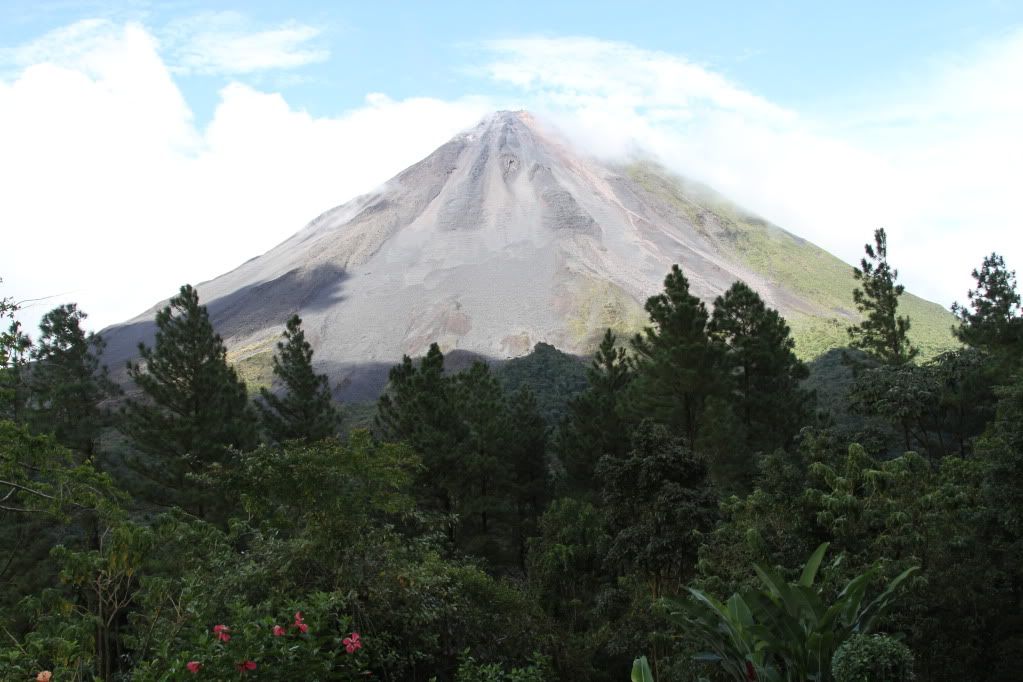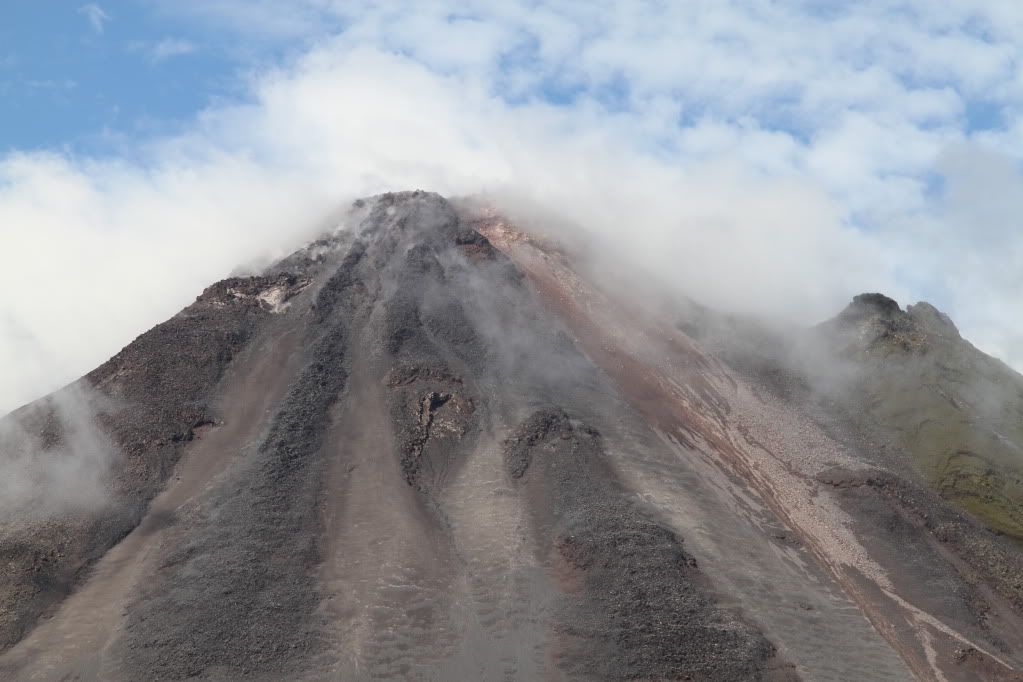 And some of the wildlife we saw during our hike: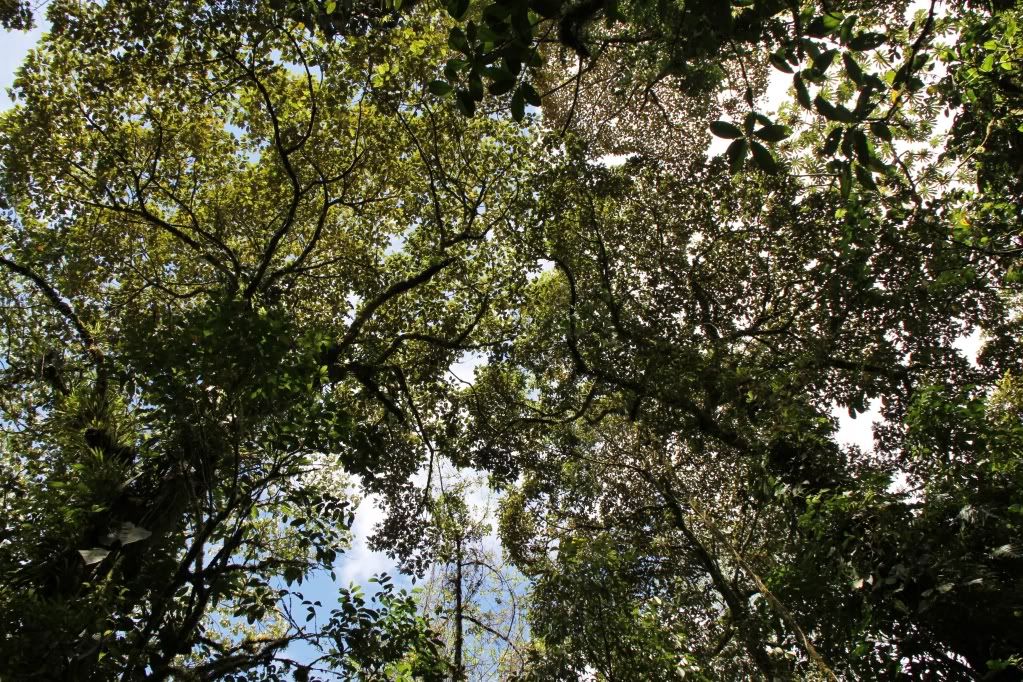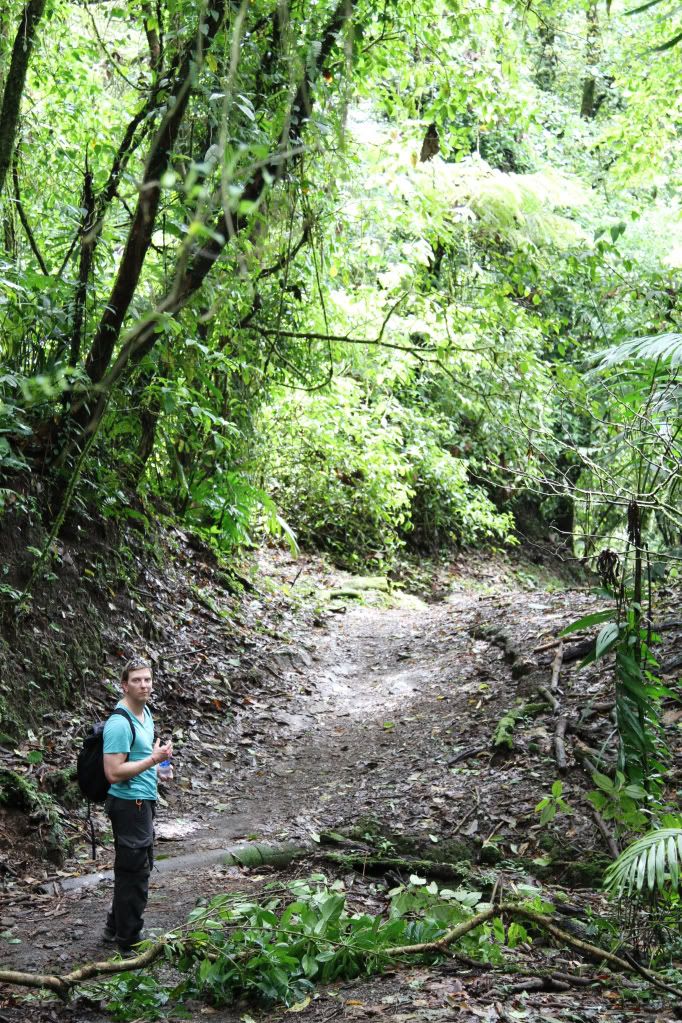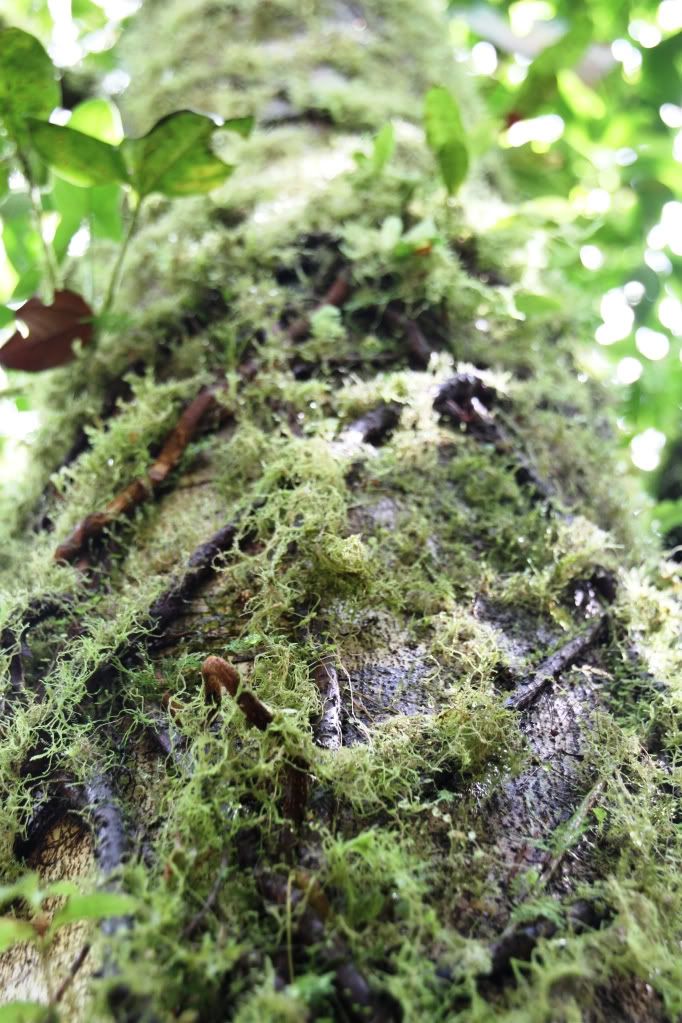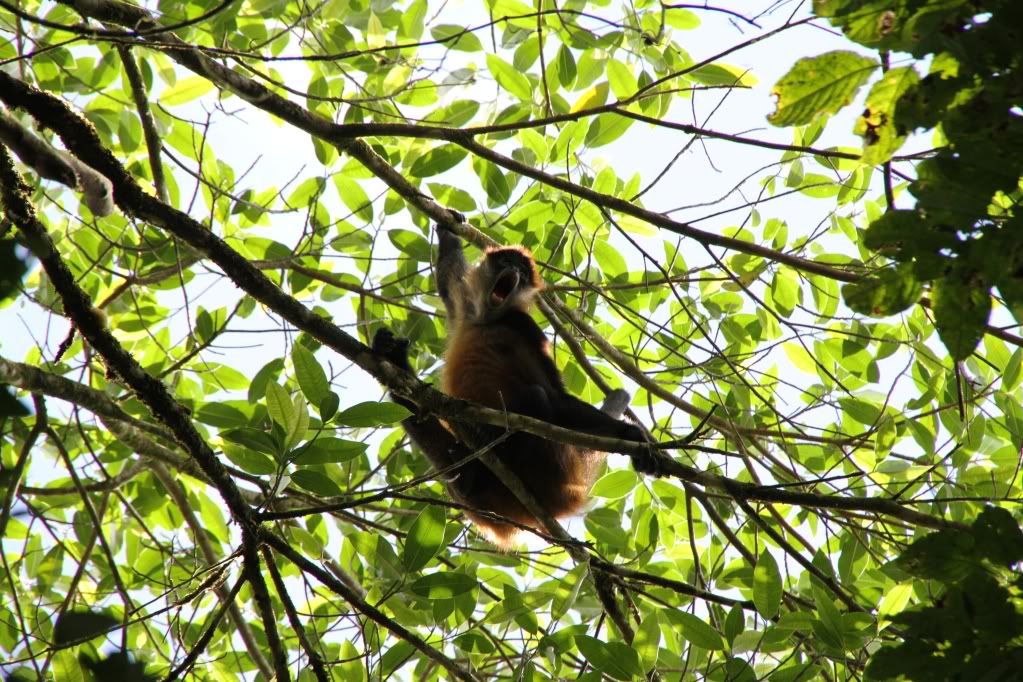 After two nights at El Castillo (at "
Essence Arenal
" which is a great budget option - Kelly and Nice are the best hosts!!) we took off on a 3 hour drive to Monteverde - one of the worst roads I have ever driven on. More next time...
Copyright all on me.