Each year around this time I start my hunt for calenders! I always have at least three calenders in my apartment, sometimes even more. So today I stumbled upon the amazing blog
decor8
and there I found the most beautiful calenders I have seen in a long time. I am so excited!
I have selected my favorites (see below) - now I just need to decide which ones to order!
2011 Paris Poster Calender by
littlebrownpen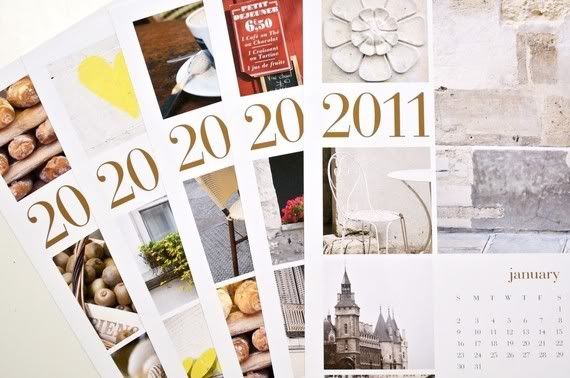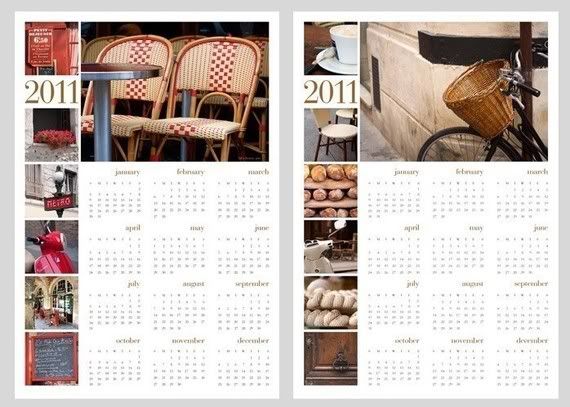 The tree calender by
photographybykarina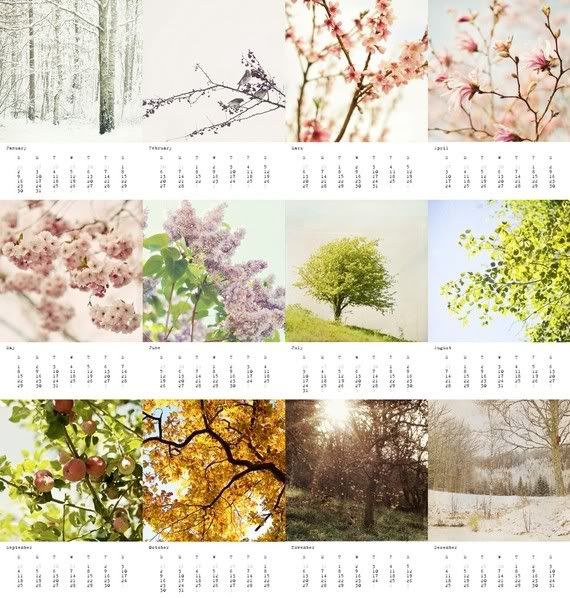 The fine arts calender by
photographybykarina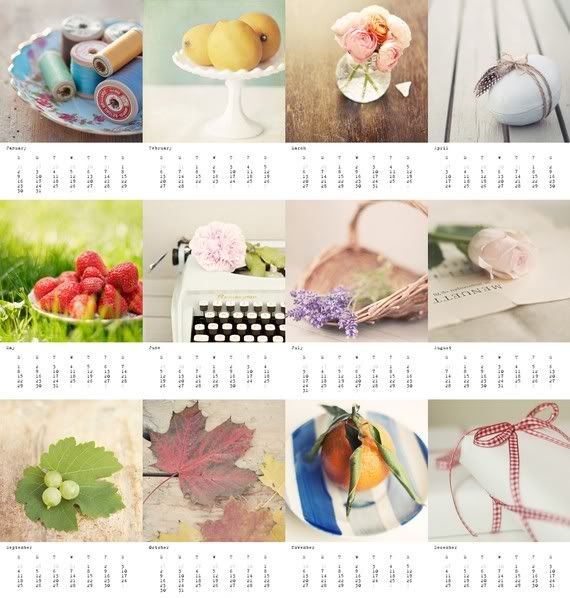 2011 calender poster by
SweetFineDay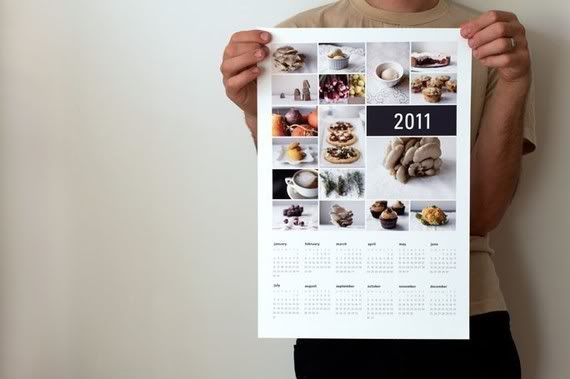 2011 Looseleaf Calender by
simplyhue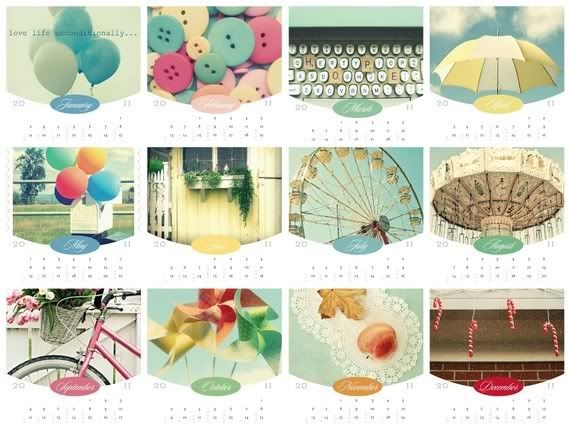 2011 Fine Art Calender by
AmeliaKayPhotography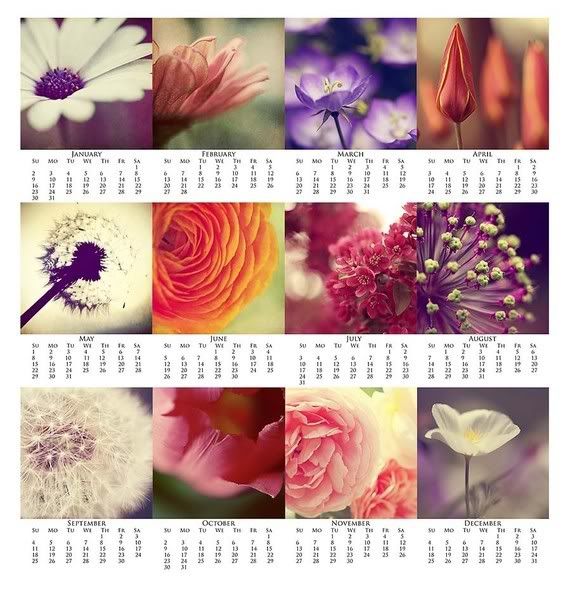 2011 Desk Calender Daydreams and Fairytales by
ChelseaVictoria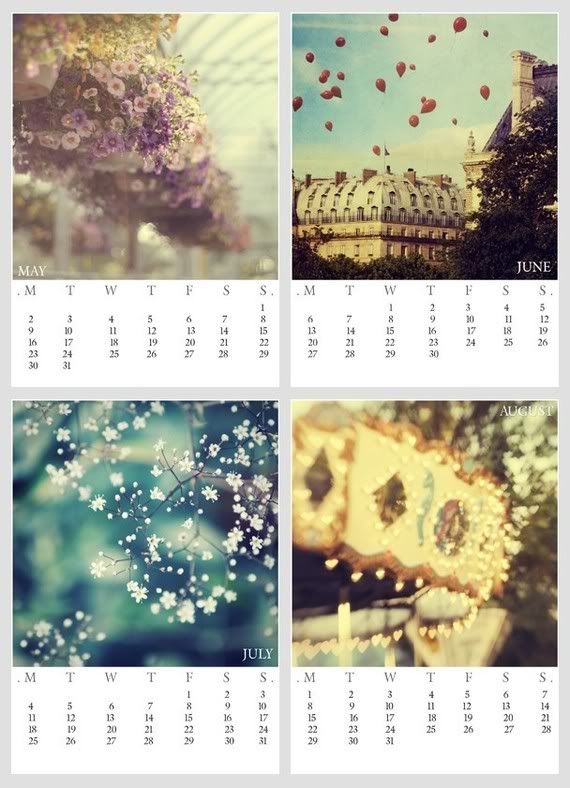 2011 Art Calender by
jennifersquires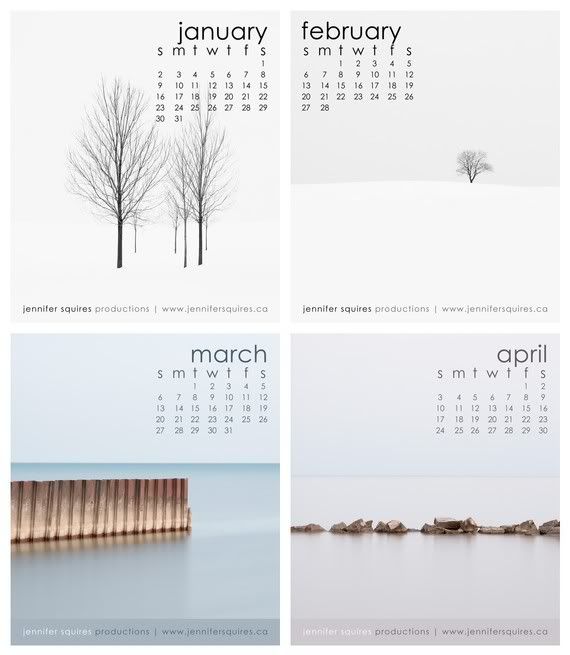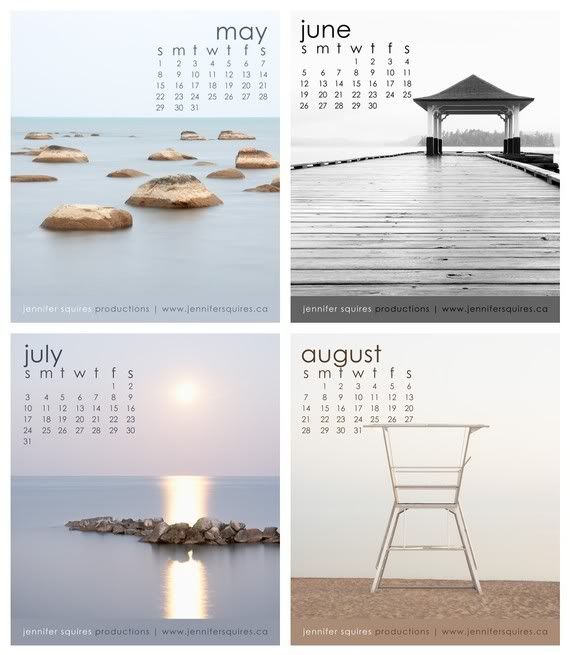 You can find more amazing calenders on
decor8
I am definitely planning to also prepare a calender for my family this year, just got so much inspiration, now I just need the time. Guess this has to wait until I am back from vacation. I will keep you posted!