Piazza San Marco is the touristy heart of the city, featuring attractions like the San Marco Basilika, Campanile (clock-tower), Doge´s Palace and the Cafe Florian (anyone fancy a cappuccino for 11 Euro??).
During the day, this is one of the most croweded places I have been in a long time. At night and in the early morning you more or less of the piazza for yourself, which is beautiful - I definitely promote those time of the day for a visit.
I still do not understand why people would welcome pigeons to sit on their arms, head and backs - but, you will see, many people do... argh, I am not sure how I feel about this... mostly disgusted I guess...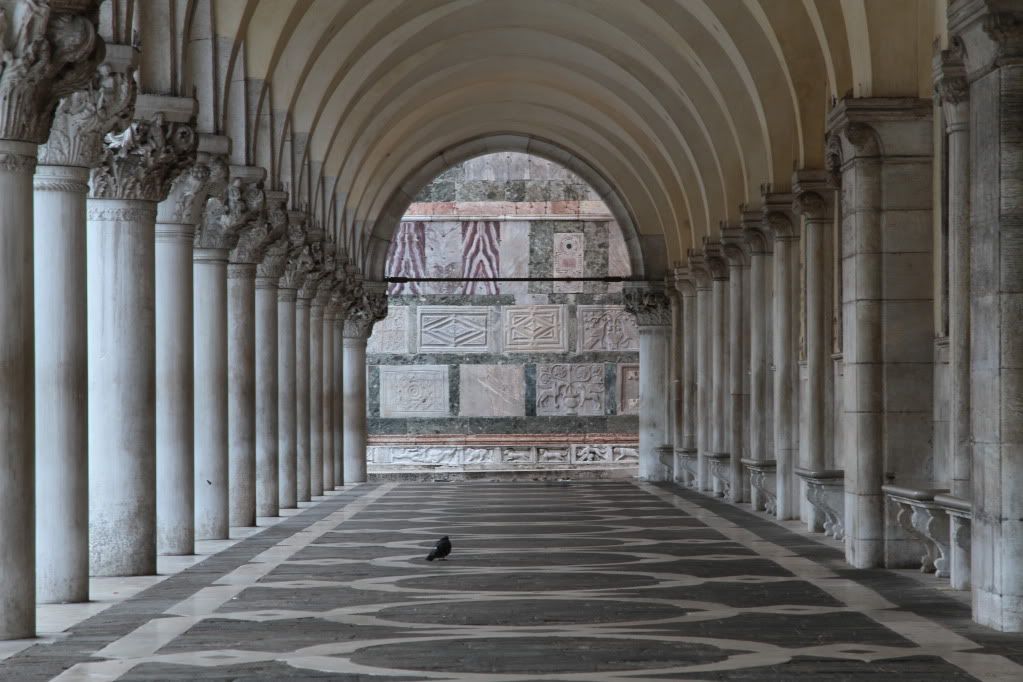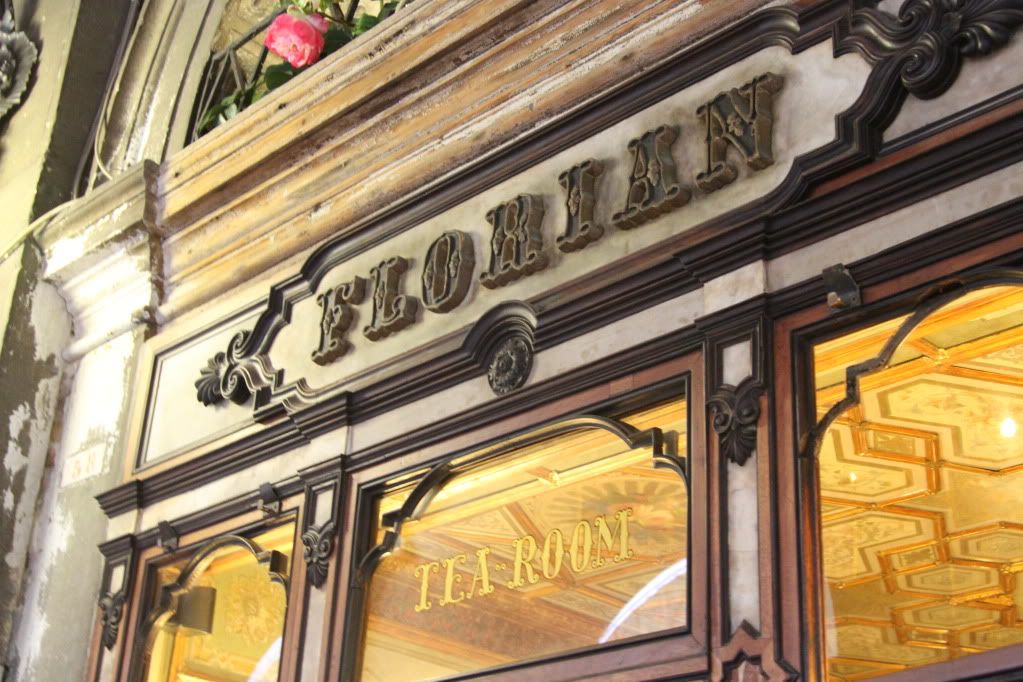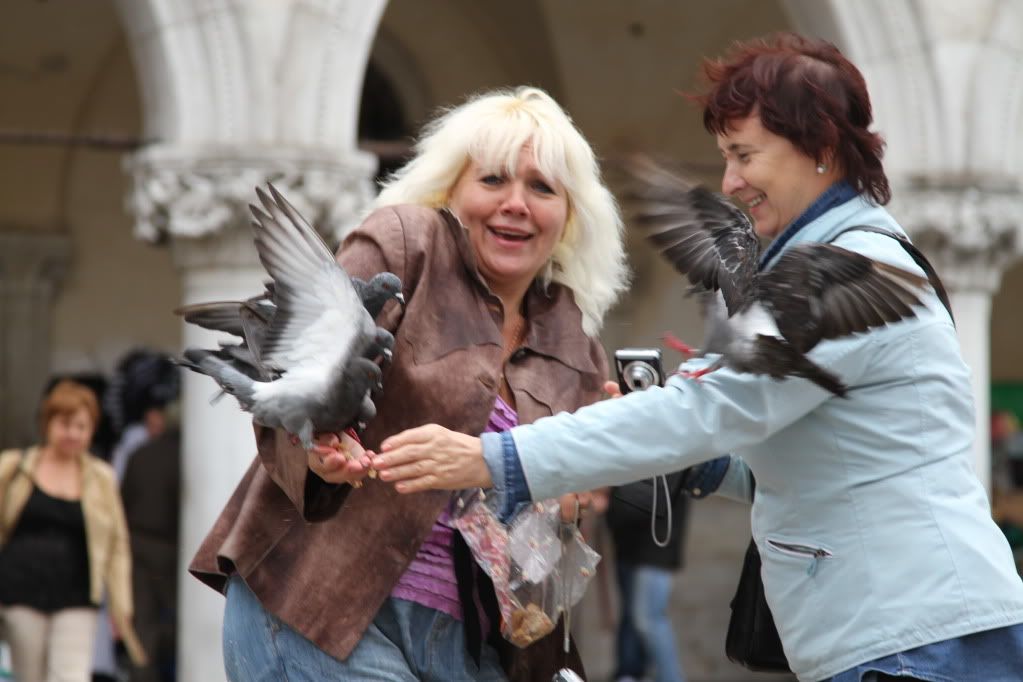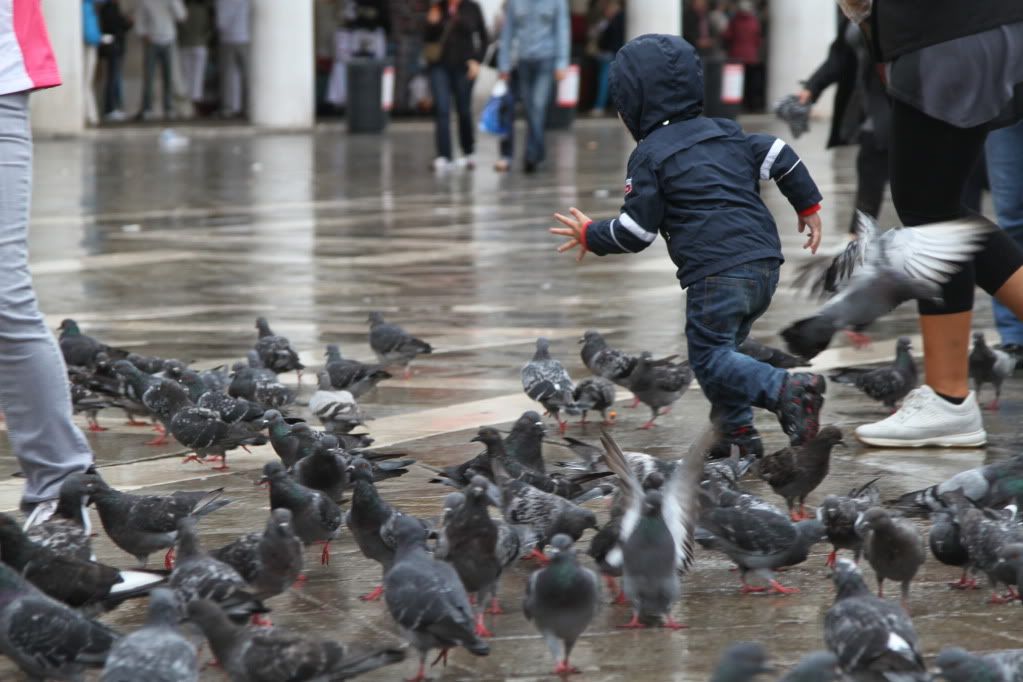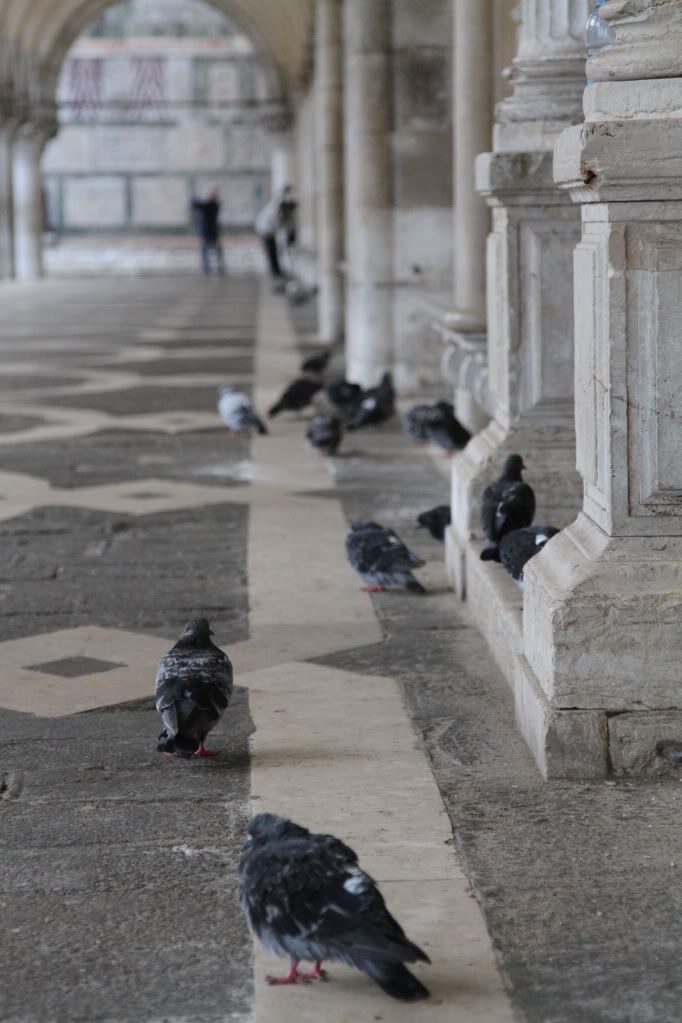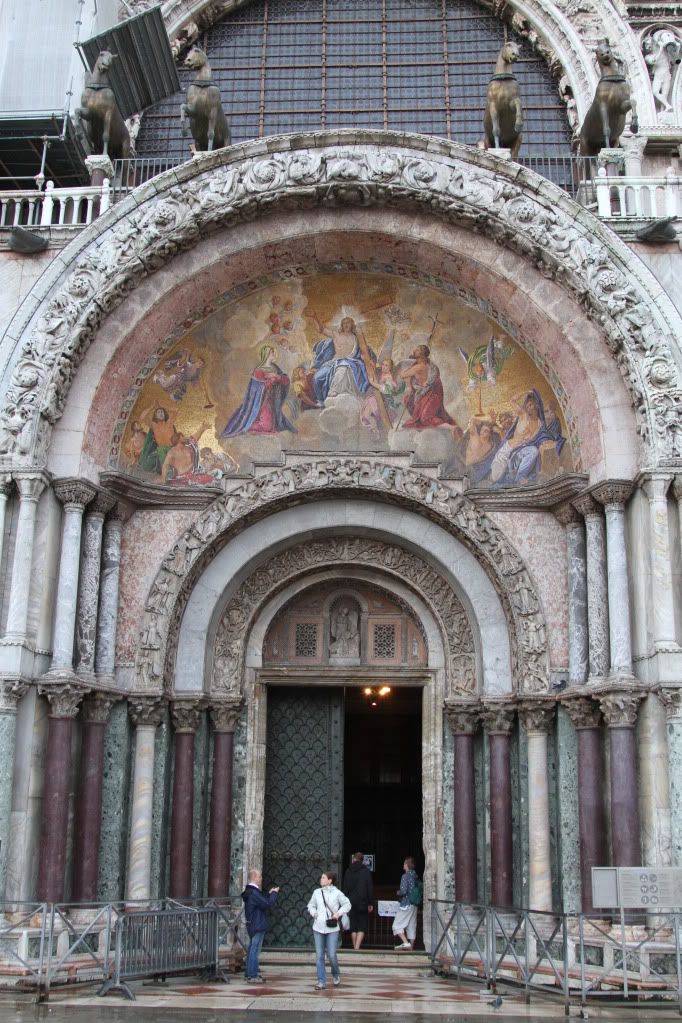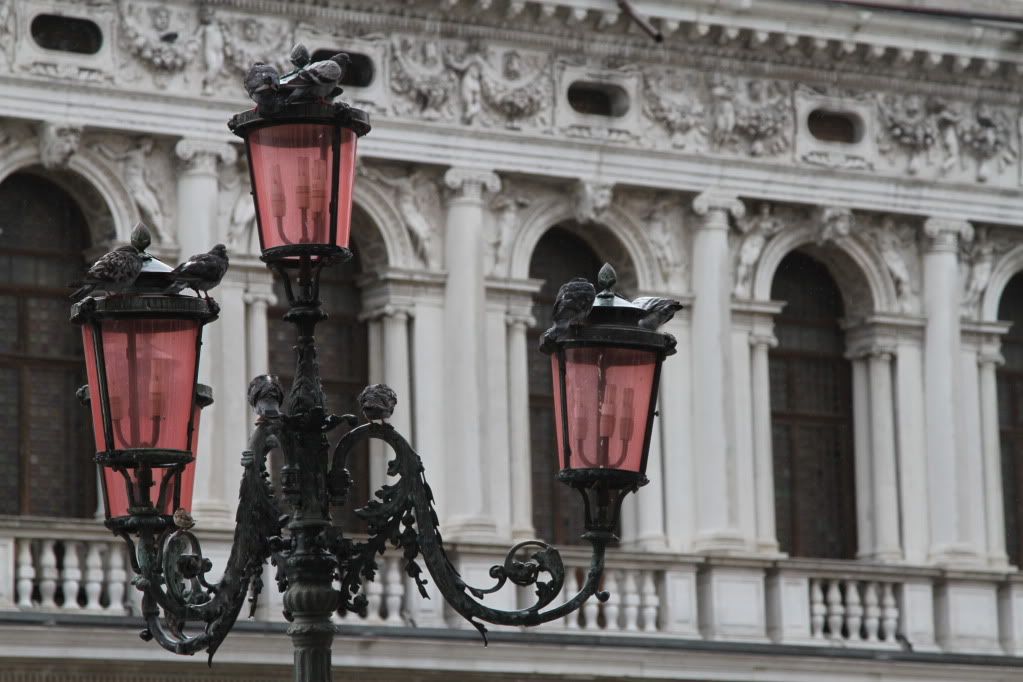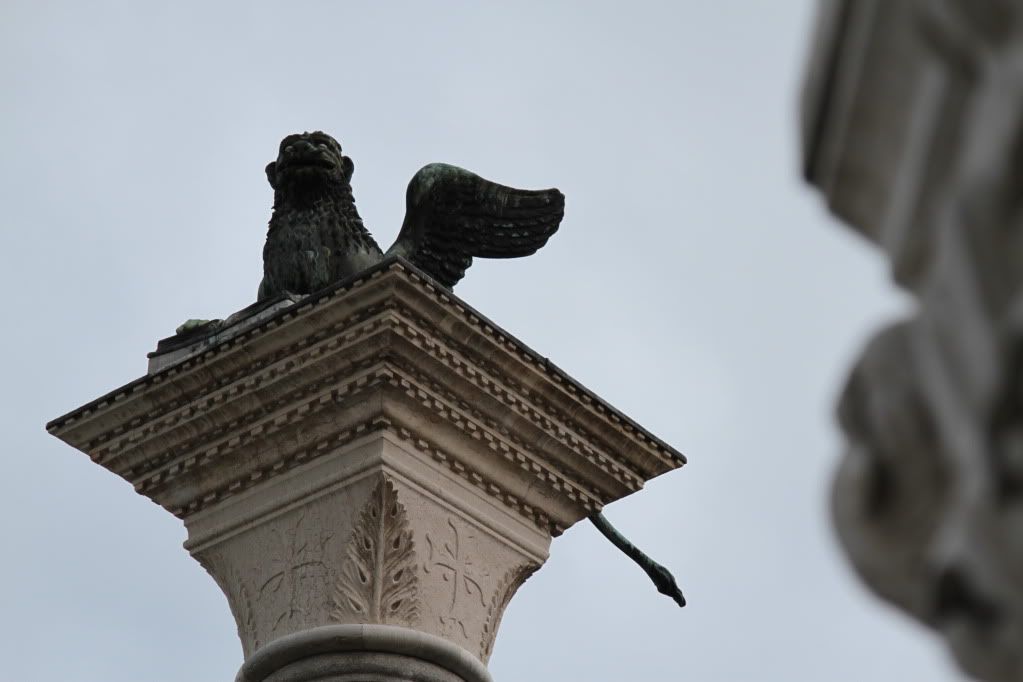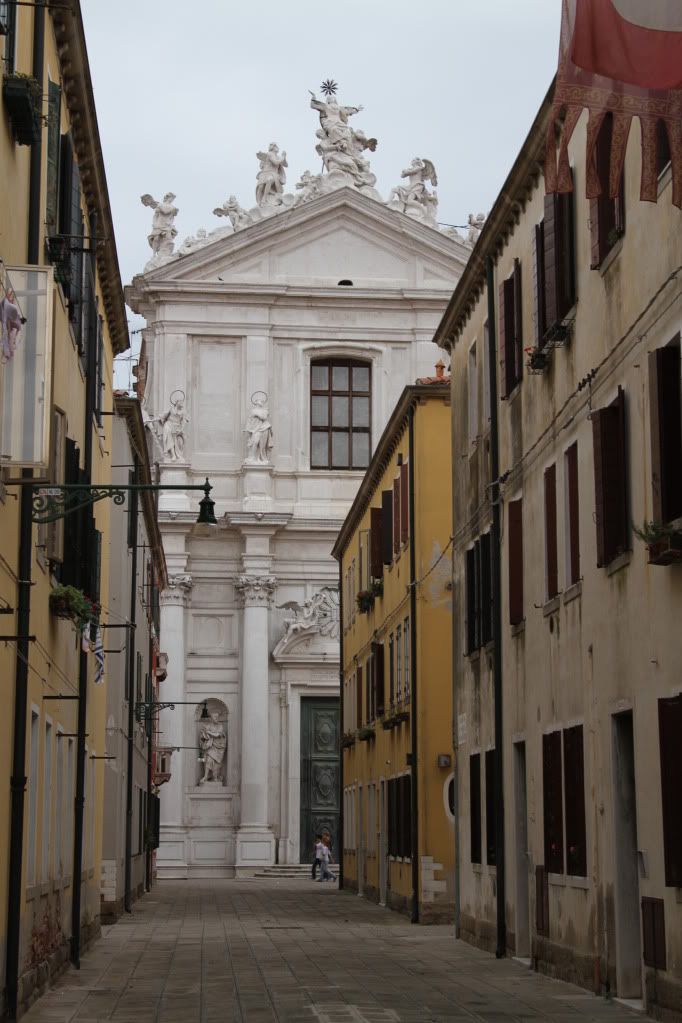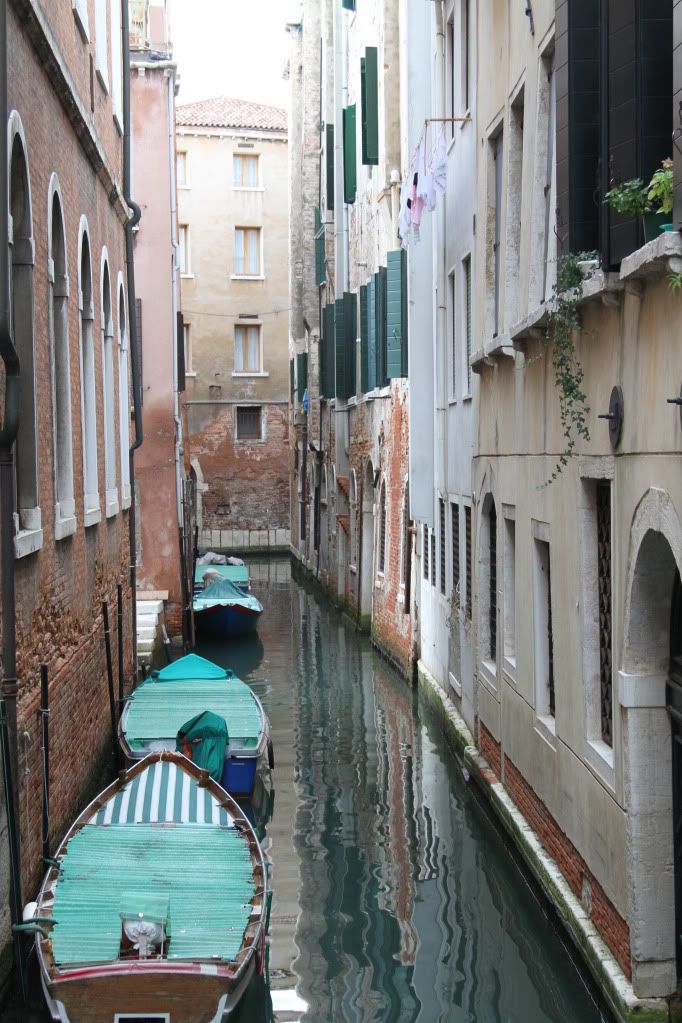 If you wander beyond the Piazza, you will soon find yourself lost in small side streets, mostly undiscovered and empty of tourist. It is worth the walk, believe me!
Copyright all on me.