Gondolas. What would Venice be without them?
For most of the visitors a ride with a gondola is as close as it gets to the ultimate Venice-experience.
For me 80 EUR for a merly 30 minutes ride could be spent in a better way. None of the gondoliere is singing these days, they all seem to have their standard tour on the canals and you more then once see a real gondola traffic jam. Reality is hard, I know.
I have to admit, I had my share in this - 11 years back with my high-school love, who gave me a 3-day trip to Venice as a present for my 18th birthday. Since then I have never returned, until now. Even if our time has passed for many years, I still remember the wonderful time we spent in Venezia. Wandering around, taking pictures with my analog SLR, drinking red wine on the bridges and sketching the beauty of the city in our sketchbooks.And riding a gondola together. How lovely.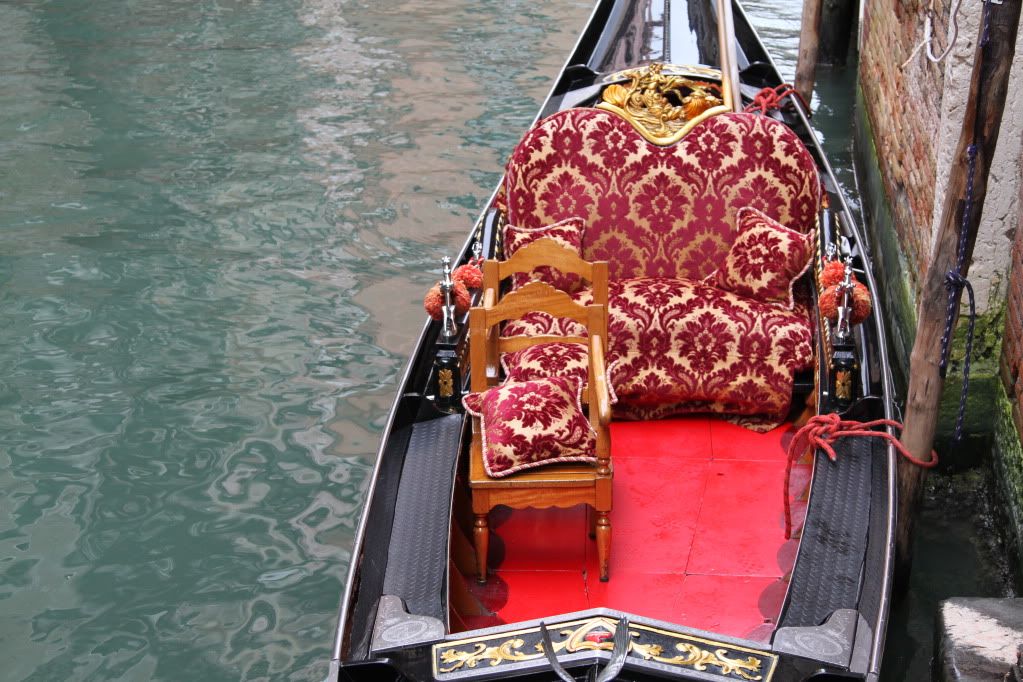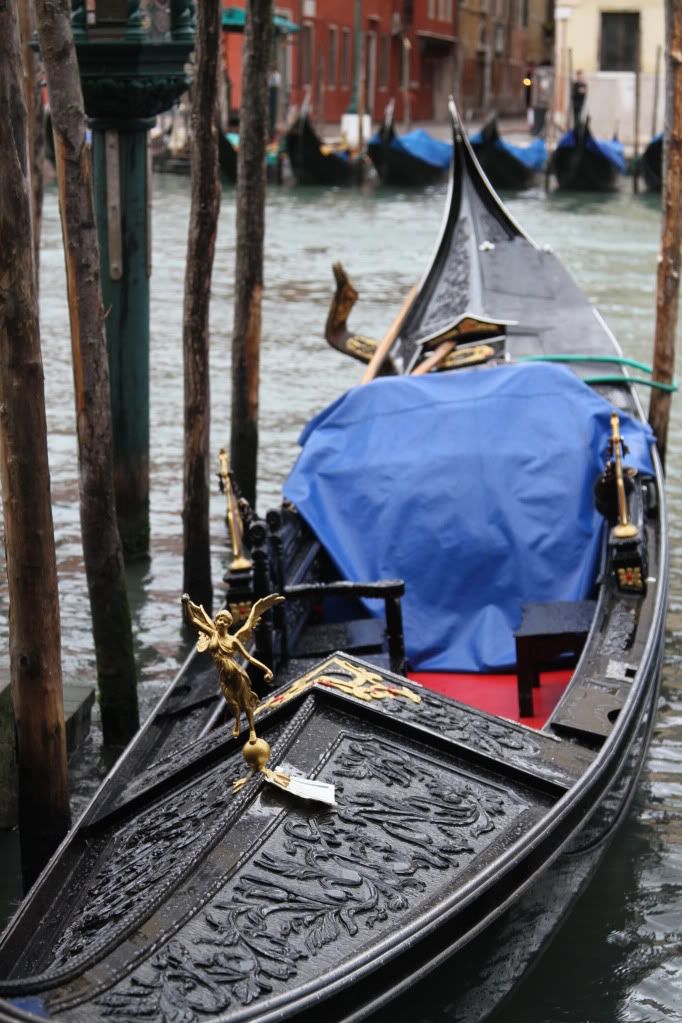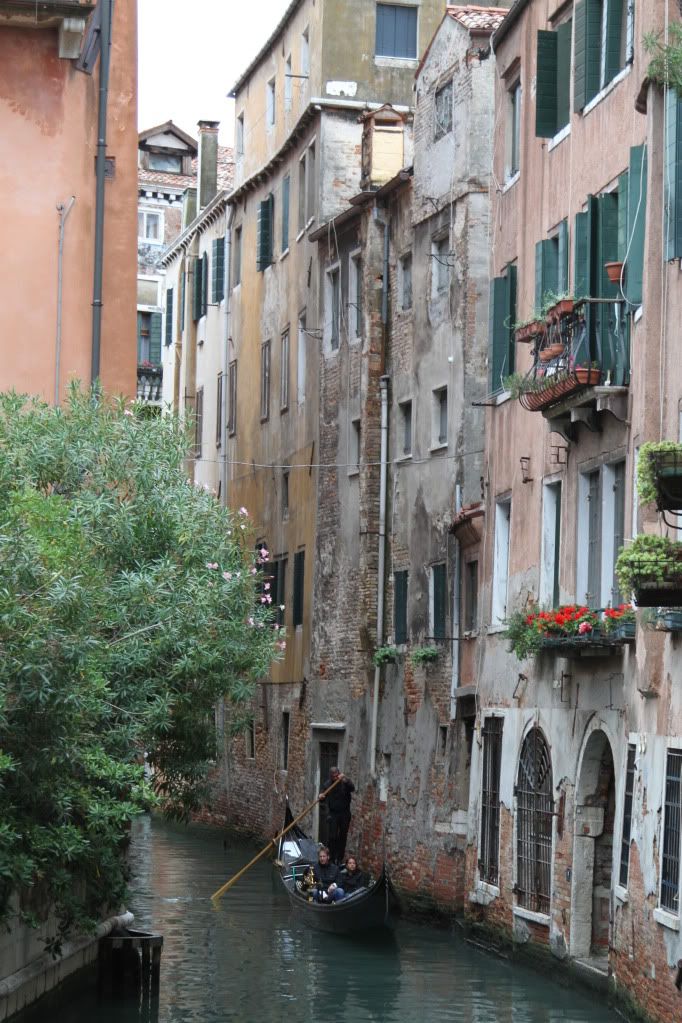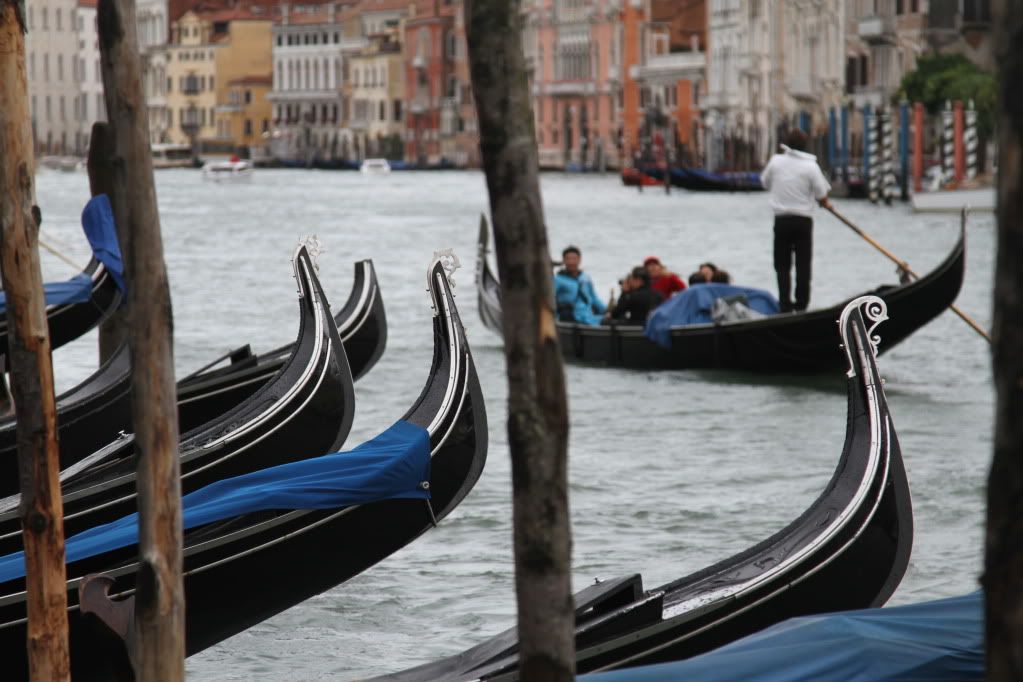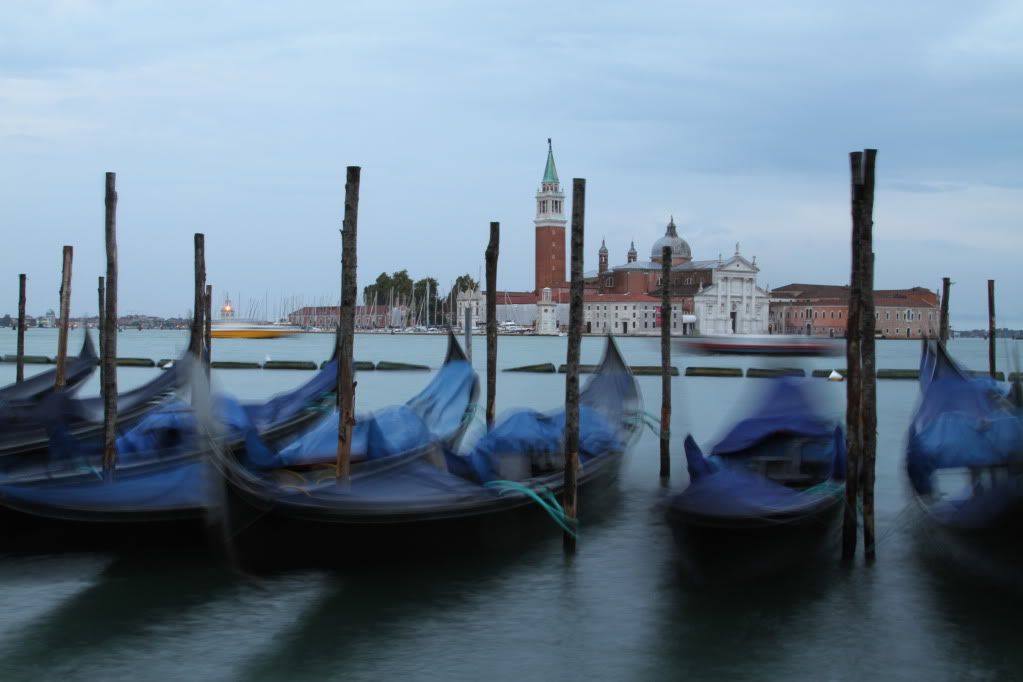 Copyright all on me.