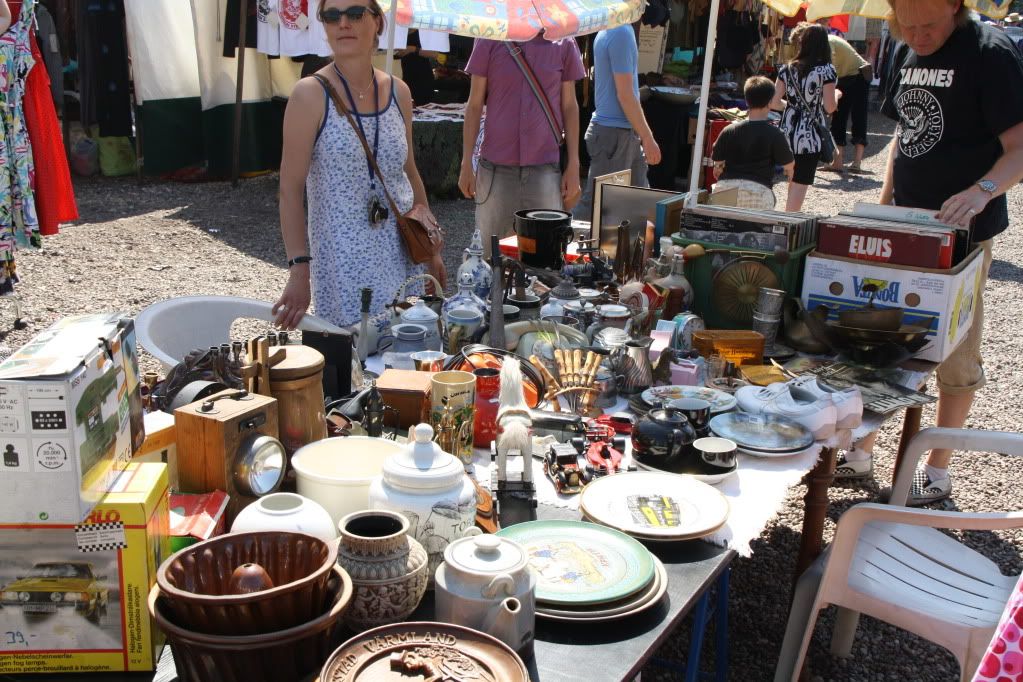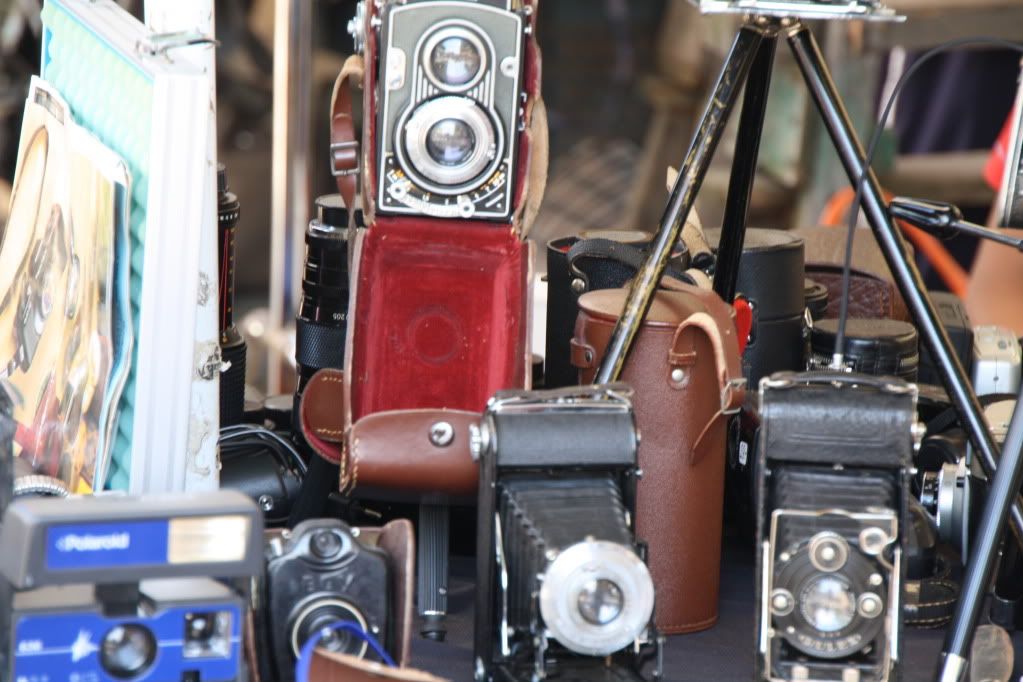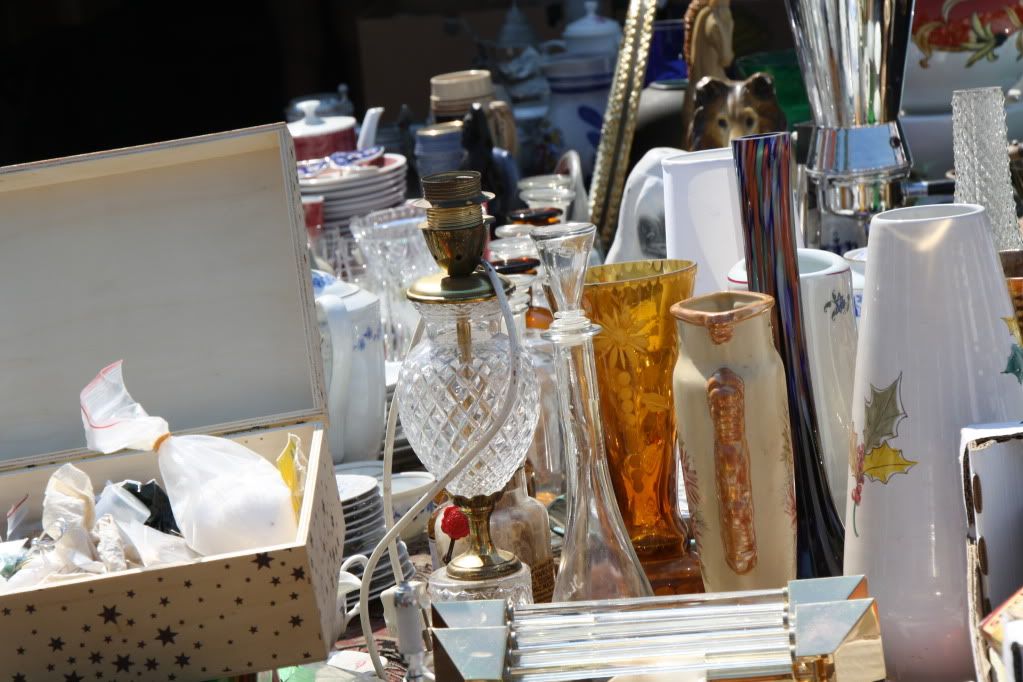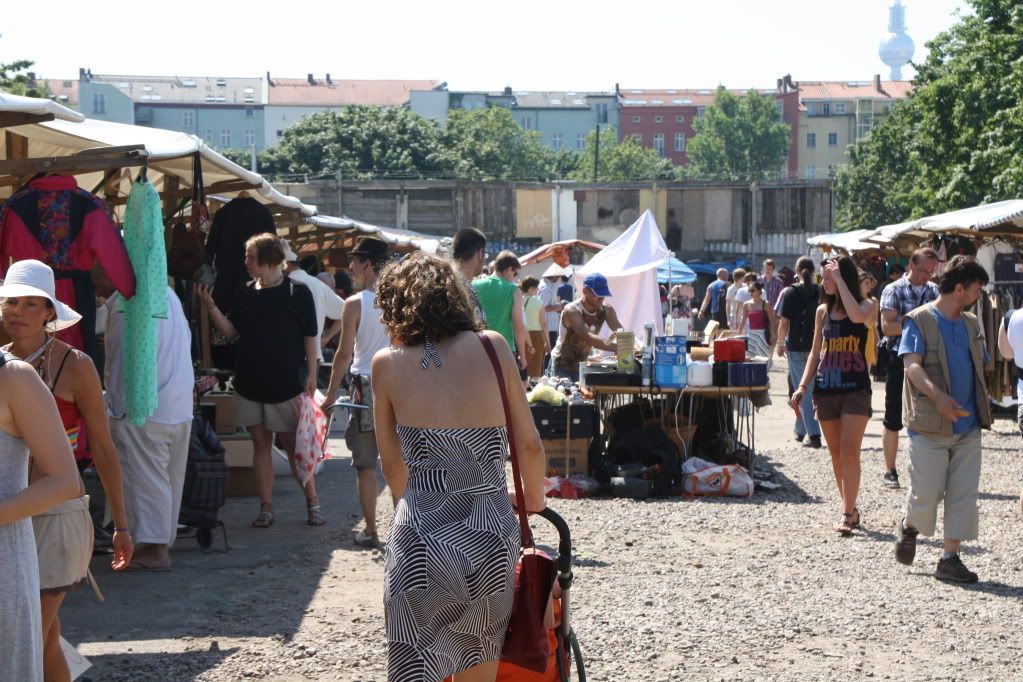 As you probably noticed before I am in love with vintage stuff and since a couple of months I have discovered Etsy and cannot get enough of it. But outside the world of web 2.0, I am and will always be completely in love with traditional fleamarkets. I just love the athmosphere - sometimes classy, sometimes trashy, sometimes vintage, sometings DIY-stuff - but always a nice way to spend your Sunday morning, finishing of with a nice Chai Tea Latte and a good breakfast!
While travelling I always try to visit local fleamarkets - I think you can look into a soul of a city and country by checking out whats on sale on their local markets.
So here we go with a quick & dirty guide to some of Europe's coolest fleamarkets:
Berlin:
Berlin has many fleamarkets for the vintage heart, but many of them have turned into a tourist trap selling tacky tourist horrors. The fleamarket at the Mauerpark (Wallpark) at Prenzlauer Berg is the one I have visited during my last visit and I liked it (despite it being 39 degrees already at 11 am). Here you find a bit of everything: vintage furniture, DIY clothes and stuff by local designers, nicely framed photographs of local photographers, but also some "tourist-must-have". Oh and quite a few "original" pieces of the Berlin Wall... Mmh...
Place: Bernauerstrasse 63-64, Berlin-Mitte
Time: every Sunday
Details:
here
Vienna:
The citys' famous fleamarket close to the Naschmarkt (alleys full of different food and market stalls) has been there since the Middle Ages and offers selling space for both specialized antique business and private sellers. Kitsch, nostalgica, second-hand clothes, collector pieces - all can be found here.
I unfortunatley was not part of the fun, as I was somehow not able to find it.... I always thought I had a good sense of direction, but this time it failed me. Next time I am in Vienna, I make sure that I know the directions.
Place: west of Naschmarkt, Metro-station Kettenbrückengasse
Time: every Saturday, from 6.30 am to 18.00 pm
Details:
here
Amsterdam:
One of my favorite cities also has tons of markets: cheese markets, flower markets and great fleamarkets. The best known is located on Waterlooplein (Waterloo Square) and exists since the 1960s. I have been there a couple of years ago and only have good memories. Also some more crazy stuff on sale here.
Place: Near the townhall on Waterlooplein
Time: daily except Sunday, 9.00 am to 17.00 pm
Details:
here
London:
I know, I know. It is so crowded you can hardly walk on weekends. It is too touristy. Still I think it is a great place and I simply love the market and the surroundings. I am talking about the famous Camden Market. This place is crazy, loud, trendy and trashy - all at the same time. Looking for original clothing from the 50s, 60s and 70s - here you might get lucky!
I am looking forward to December - my best friend and me are hopping to London for same Christmas shopping, for sure Camden Market is on the "to-go" list.
Place: Camden Town underground station
Time: daily, 11.00 am to 18.00 pm
Details:
here
And now my newest find, probably only interesting for my fellow Swiss friends:
Le Landeron:
Oe of Switzerland largest fleamarkets only takes place once per year and it is about to come up. Mark the date 25./26. September red in your calender and plan a trip to the French part.
I will be going there for sure!
Anyone has good suggestions for other European cities? Let me know!