Berlin = The Wall.
In 1989, when the Wall came down, I was 8 years old and did not quite understand what was going on, the story about West Germany and East Germany and the impact this fight for freedom had on all our lives...
Wandering through Berlin 21 years later one can hardly imagine that there has been a border through Germany and especially a concrete wall through the heart of Berlin. Crazy. Unbelievable.
Today you have to search hard to find pieces of the Wall still on display. The East Side Gallery close to Alexanderplatz, directley at the shore of the Spree river is such a place. Painted with colourful, though not original, paintings you can take a stroll along the Wall.... and it is still so hard to image that this "thing" has seperated West from East Germany for so many years and brought so many tears, pain and death to the people of Berlin.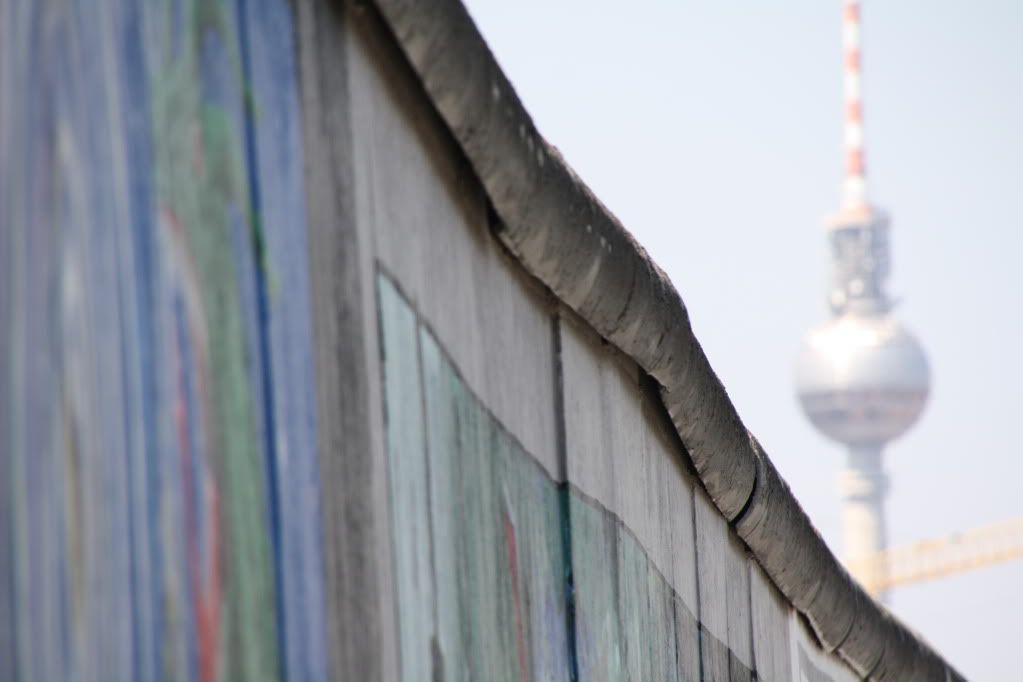 Behind the East Side Gallery you can find many Beach Clubs, especially very nice during the summer.