I wanted to go to Istanbul for so many years, but somehow never made it. This April the time had finally come - we were on our way to do a two-week backpacking trip through Turkey (trying to find the rather un-touristy side of this beautiful country) and for sure this trip had to start in Istanbul - and I loved it even more then I had imagined!
To heart:
Hagia Sophia
Ever since I learned about the history and architecture of beautiful Hagia Sophia in high-school, I knew I had to go and see it myself someday. Built as a christian church, later used as a mosque and nowadays being a museum, the Hagia Sophia takes your breath away the minute you walk inside.
It used to be the largest cathedral in the world for almost a thousand years and the current structure was built in 532. After the Ottoman Turks conquered Istanbul in 1493, the church was converted into a mosque and the four minarets were build.
Its sheer grandness and beauty definetly makes it worth to queue a couple of minutes (or hours) for the tickets, this is one of the must-see's in Istanbul!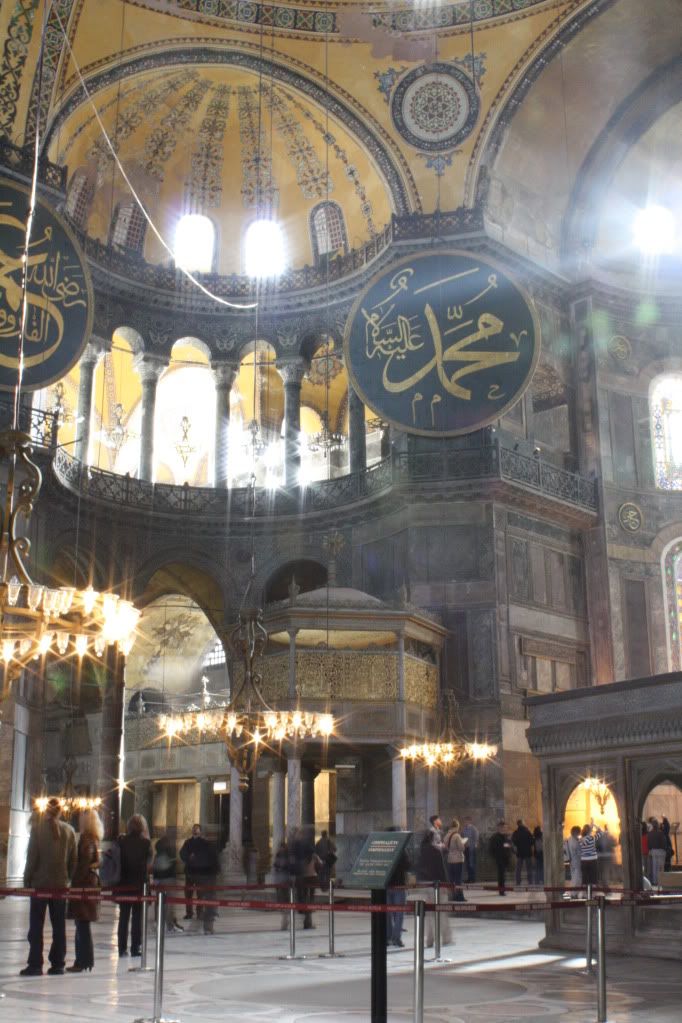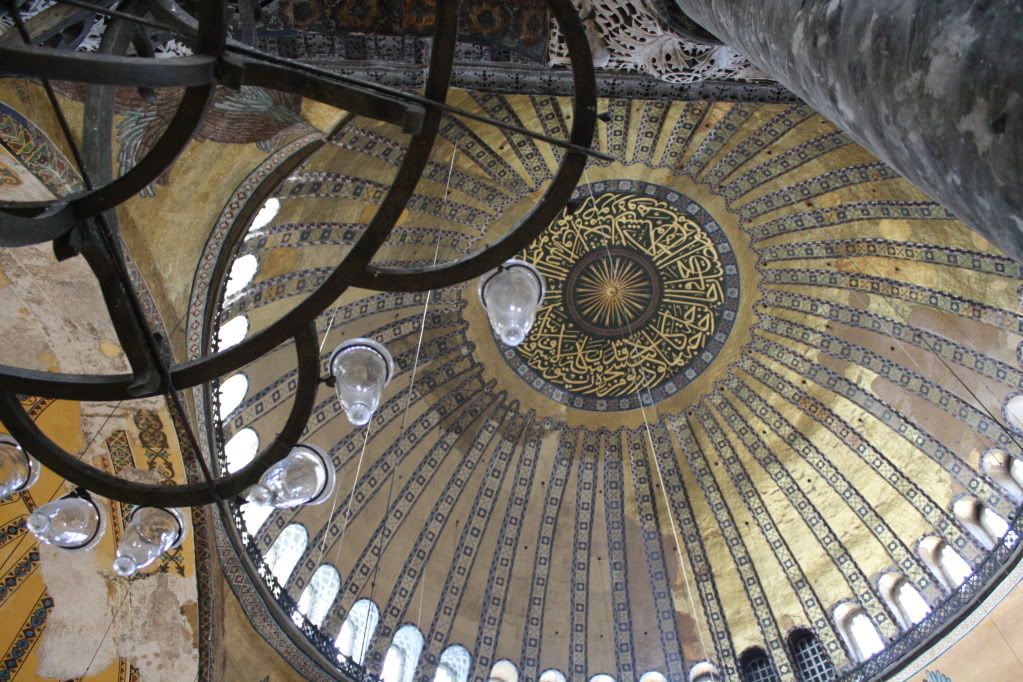 Grand Bazaar
The Grand Bazaar in Istanbul is really an experience in itself. Okay, it is rather touristy and most of the stalls sell the same things to suit the tourist needs, but if you take the time to wander and stroll around, you will find parts of the bazaar much more original and authentic than the parts close to the main gates.
Opened in 1461, the bazaar covers 58 streets and 1.200 shops - most of them are grouped by the type of goods they sell, meaning that there is a gold section, carpet section, leather section and so on.
The vendors can be a bit pushy, but according to my boyfriend, they used to be much more worse. So grap some Lira and have fun spending them, be prepared to drink more than one apple tea this day...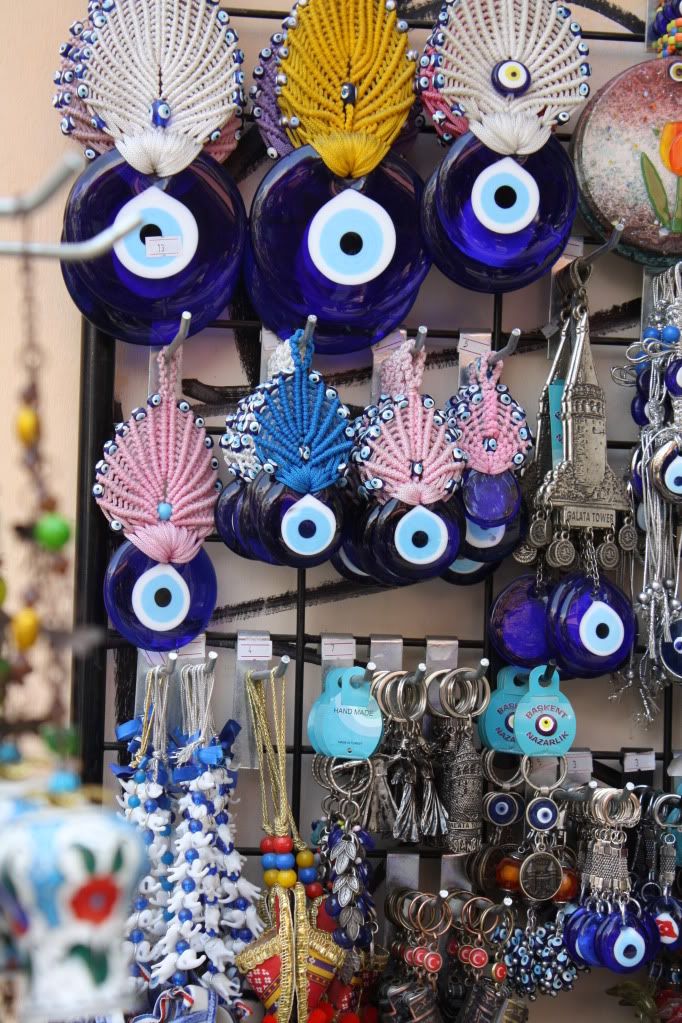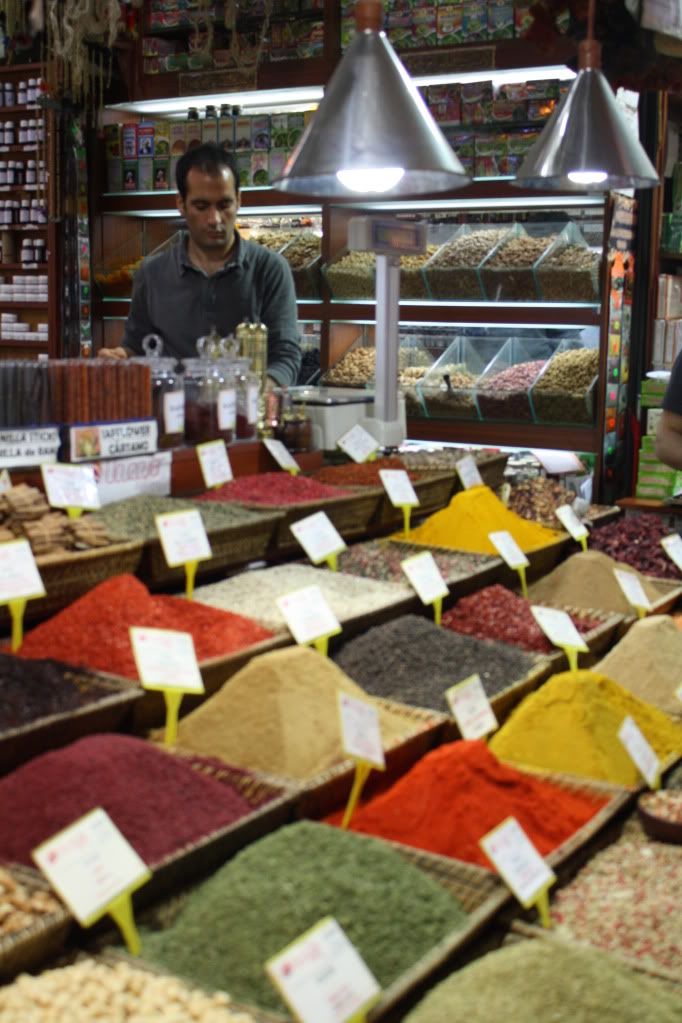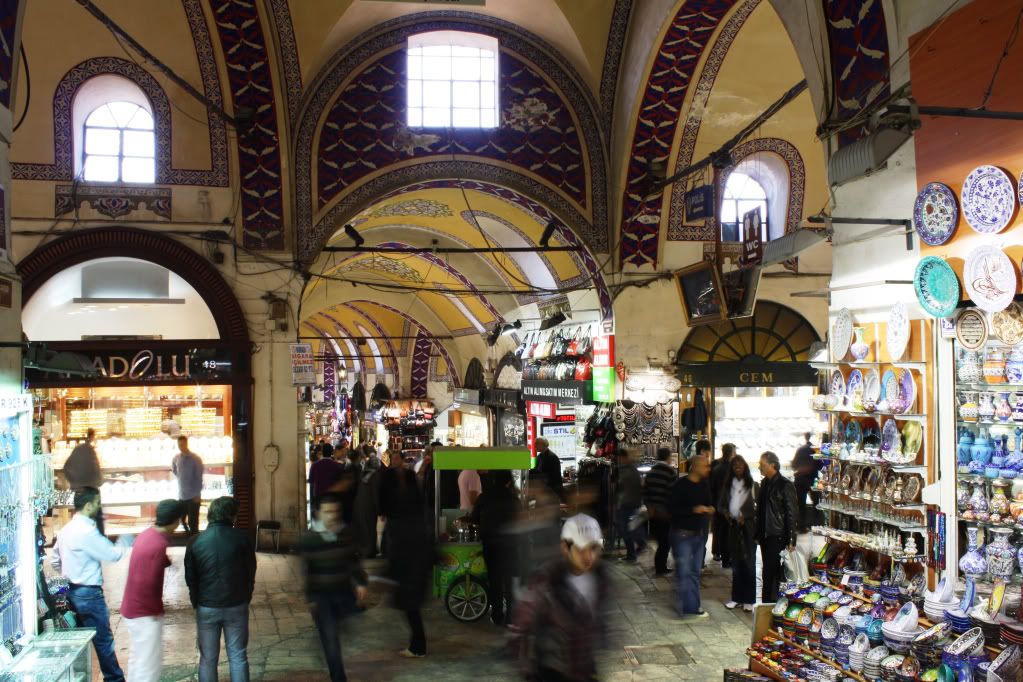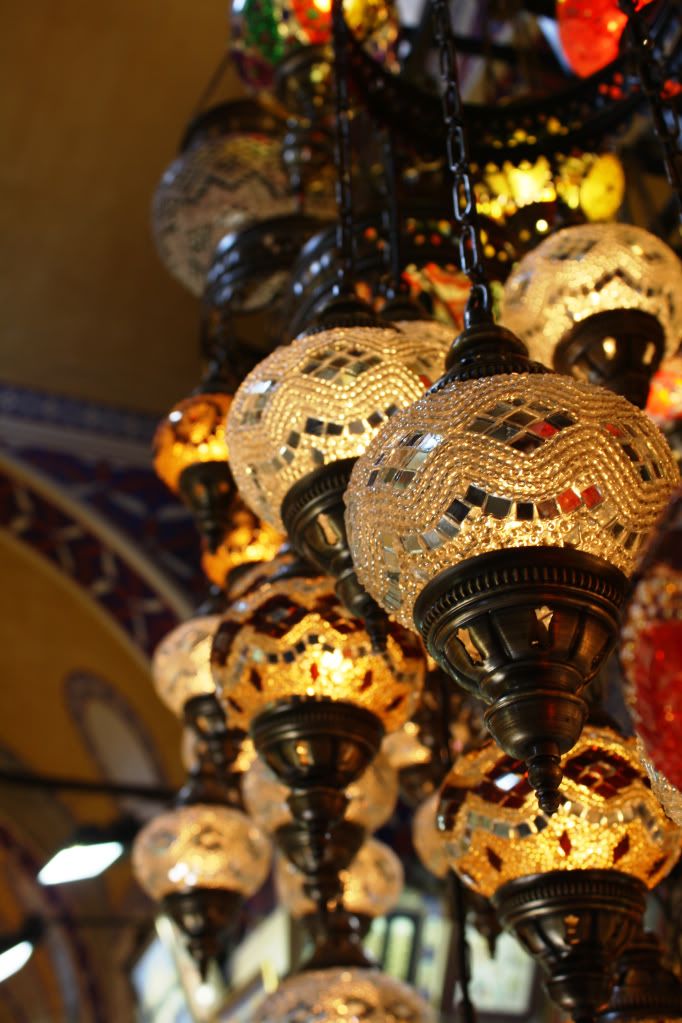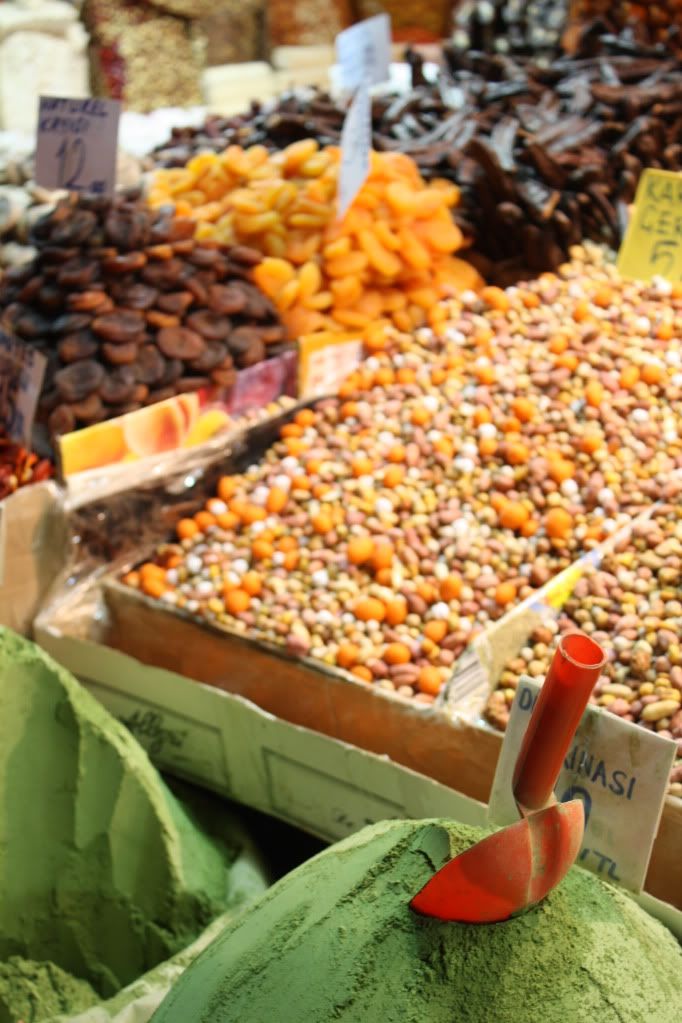 Mosques
For sure, the most well-known mosque of Istanbul is the Blue Mosque, right opposite the Hagia Sophia. But during our stay we have visited a couple of mosques throughout the city and I found them all enchanting and amazing. Never have been to a mosque before, we took some time inside, listening and observing the prayers and checking out the stunning architecture.
During prayer times the calls for prayer can be heard everywhere in the city - only the calls during night really needed some time to adapt to, but you get used to it pretty fast....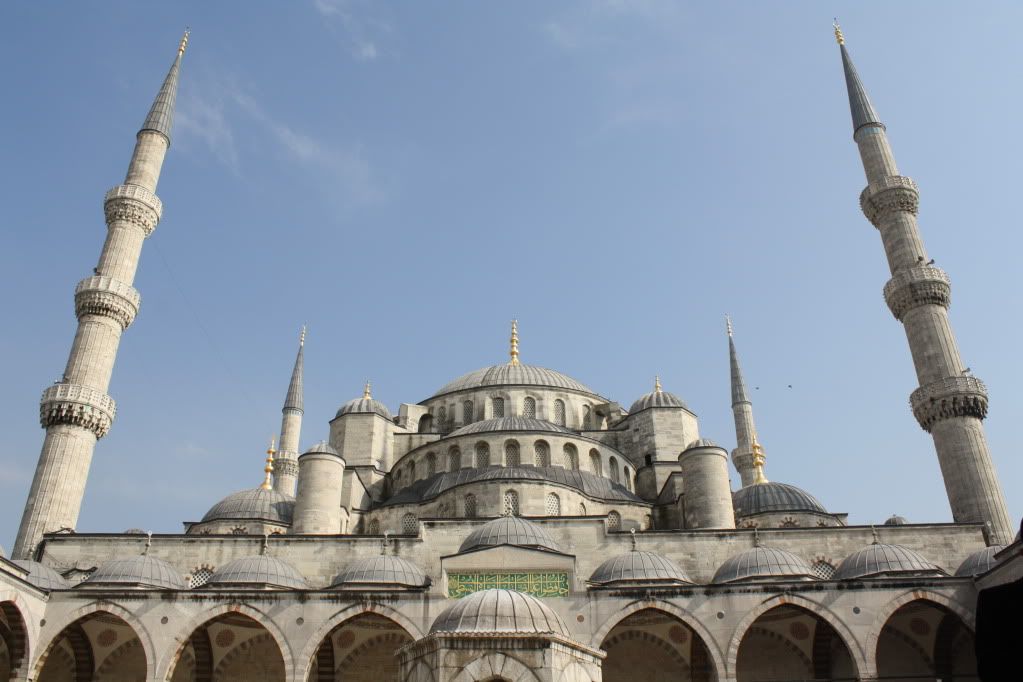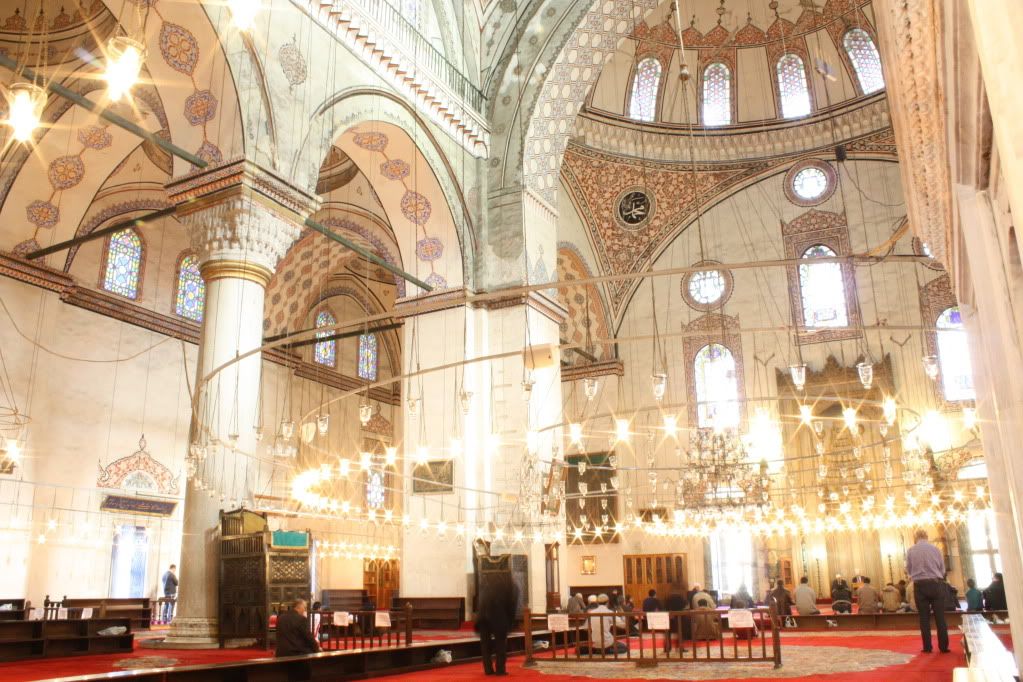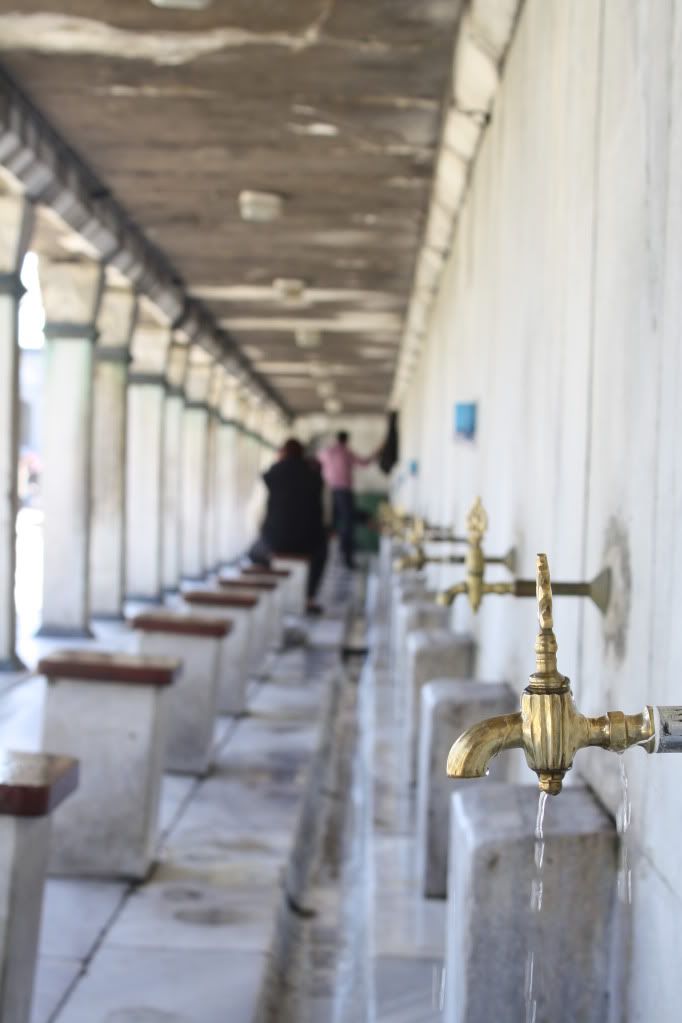 To sleep:
We have stayed in the old town of Istanbul, called Sultanahmet. This is were most of the tourist action takes place including Hagia Sophia, Topkapi Palace, Blue Mosque, Grand Bazaar and the Hippodrom. You find hundreds of cafés and restaurants in this area, if you wander off the main roads, also small and very nice ones. Hotels range from backpacker style to 5-star-luxury. I especially loved the art galleries in the part below the Hagia Sophia, a cute quarter facing the sea.
To eat:
Oh, how much I love Turkish food. In Istanbul you can buy yummy dürüms and döner at every street corner for 1 Euro, but for sure the cuisine has more to offer... Lambchop served in claypots, cheap and delicious pancakes, more oriental inspired food such as humus, you name it.
For the sweet-thooths it is heaven, baclava is surely adictive and the apple tea was my most favorite drink, just followed by yummy ayran.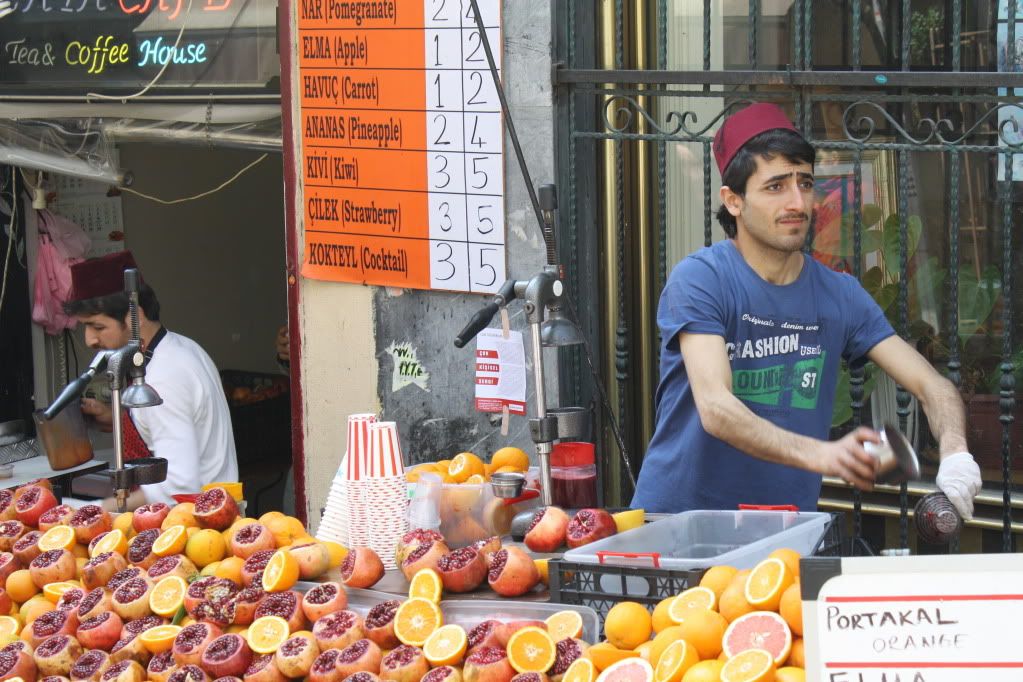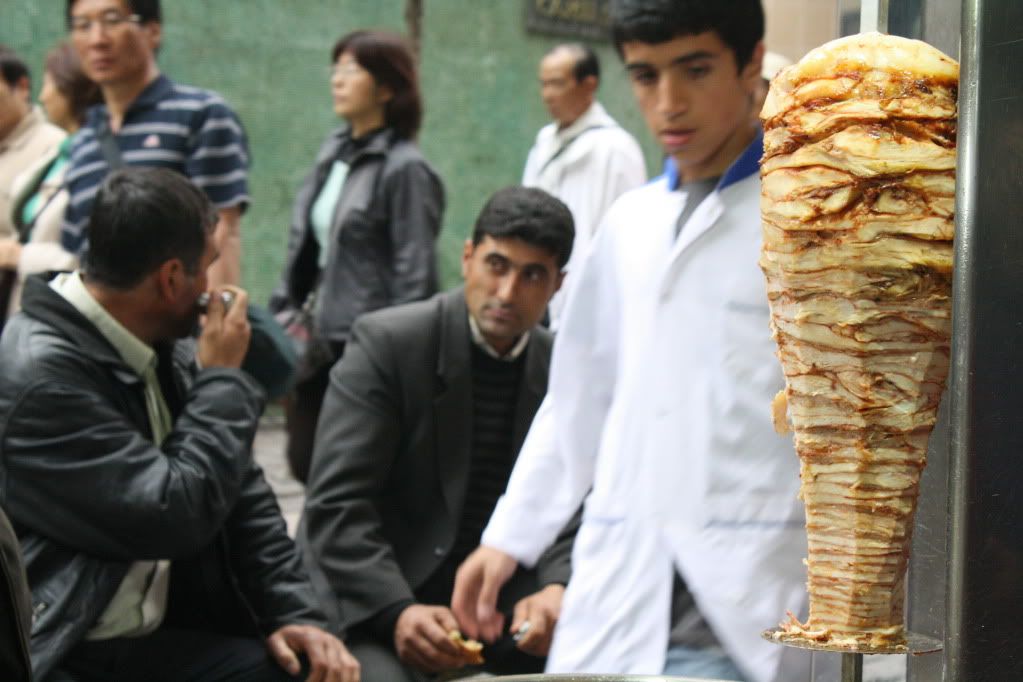 To cherish:
Taking one of the public ferry boats onto the Bosporus and embarking in a small authentic town without any tourists and anyone that speaks English.
The food, oh the food. Drinking apple tea and smoking Nargile in on of the original student cafés, relaxing from all the sight seeing and walking.
The "new-town" near Taksim Square with great restaurants, fruitjuice bars, street-art and fishmarkets.
The friendly people, a shy "Merhaba" (Hello) from my side, opened many hearts and doors - not only in Istanbul, but anywhere in Turkey.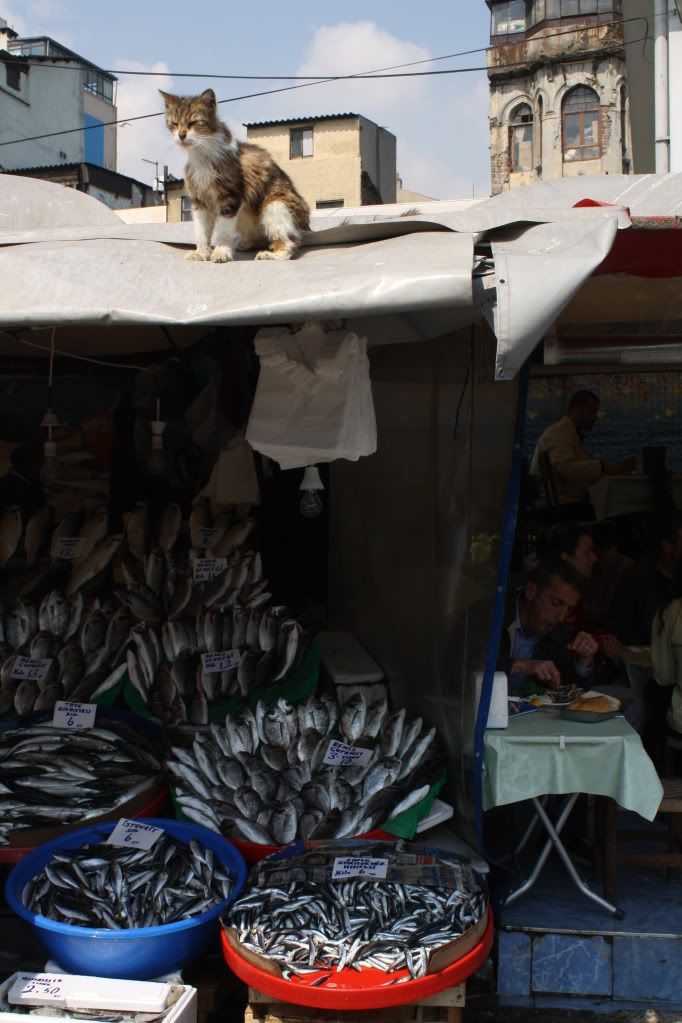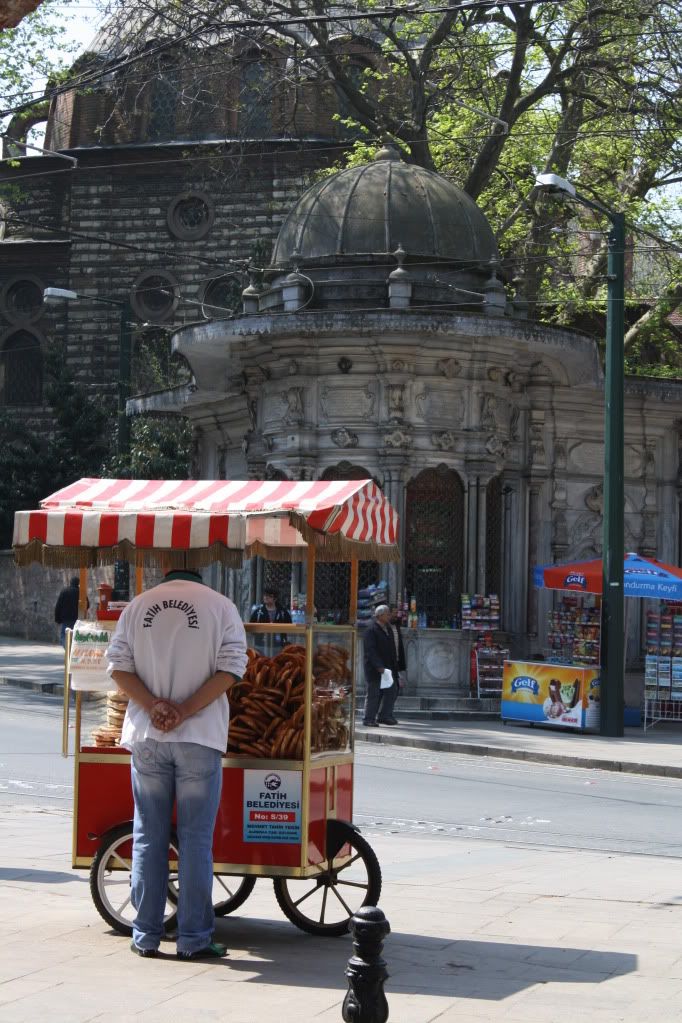 Photos all by me.