The Persian Bastakiya Quarter is in the middle of old Dubai - filled with beautiful restored wind-towered residences, art galleries, restaurants and hotels. Once upon a time it was home to wealthy Persian traders, dealing with pearls and textiles.
Today it was one of my highlights in Dubai.
I found the XVA Gallery by chance. I was taken away by the beautiful courtyard, the amazing artwork displayed and the tranquil and cool haven it offered. The tomato salad was great and the mint lemon ice tea unforgettable.
Get lost in the streets of the Bastakiya Quarter, maybe your way leads you to the XVA Gallery. If not, you better take a second look around, this you surely do not want to miss.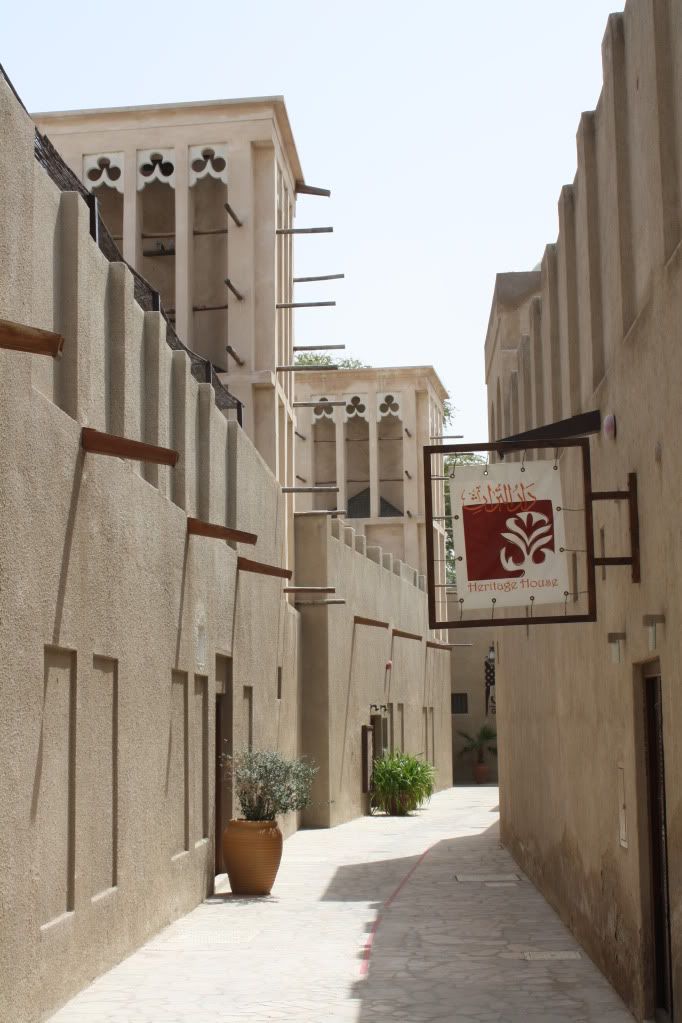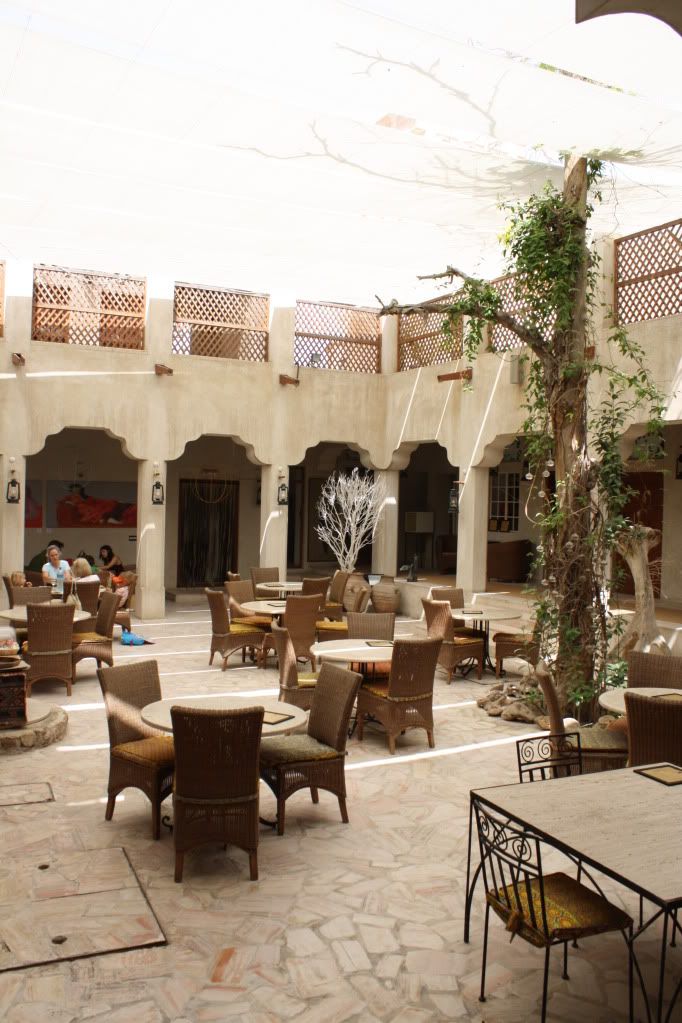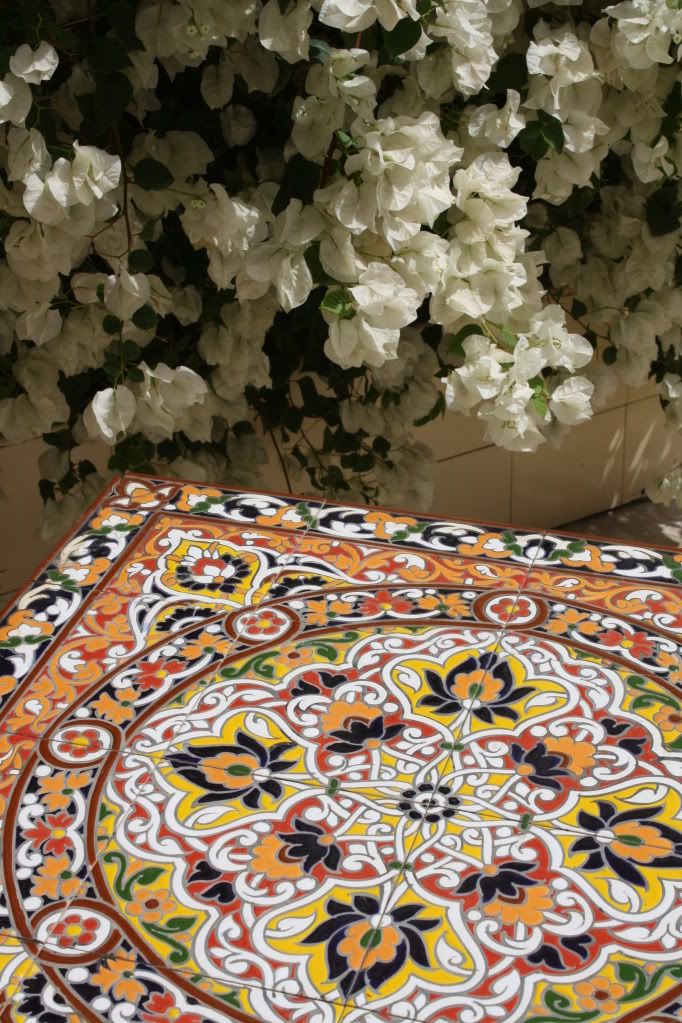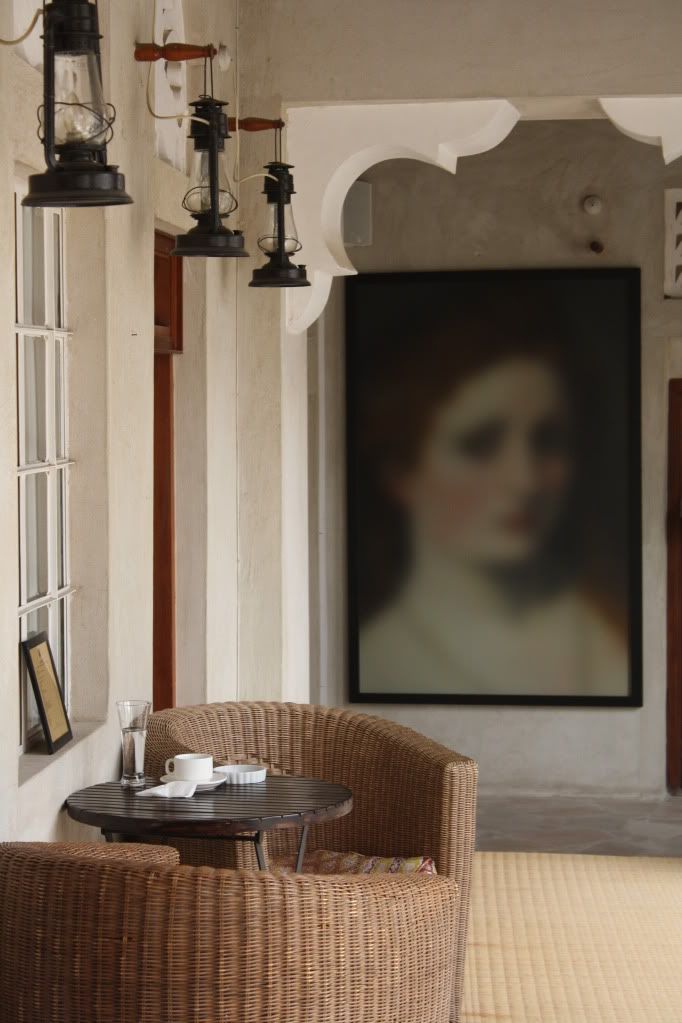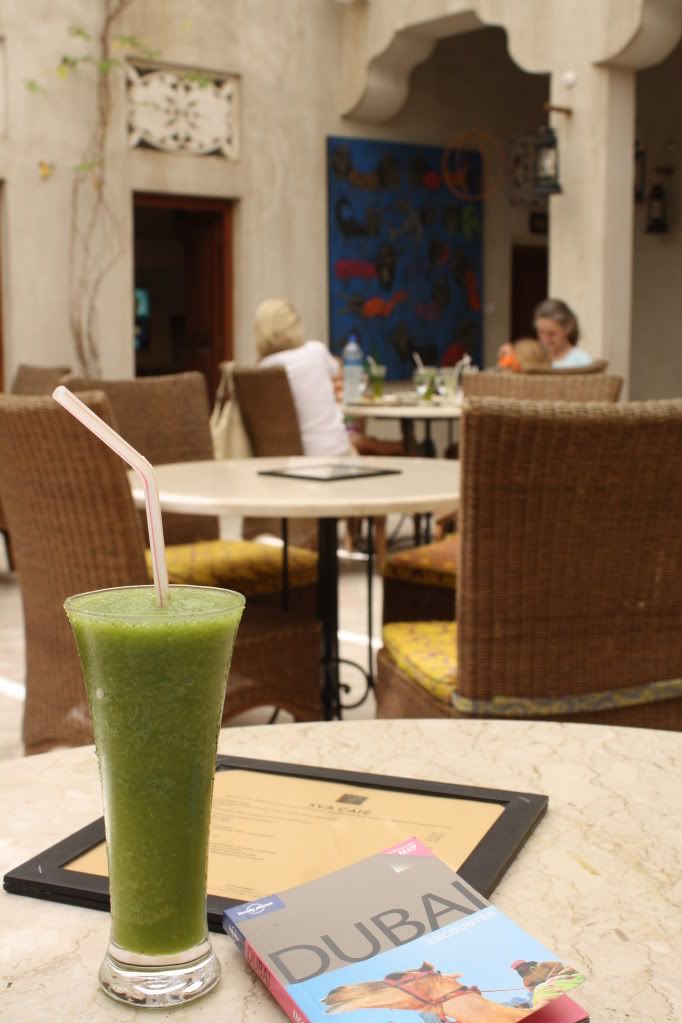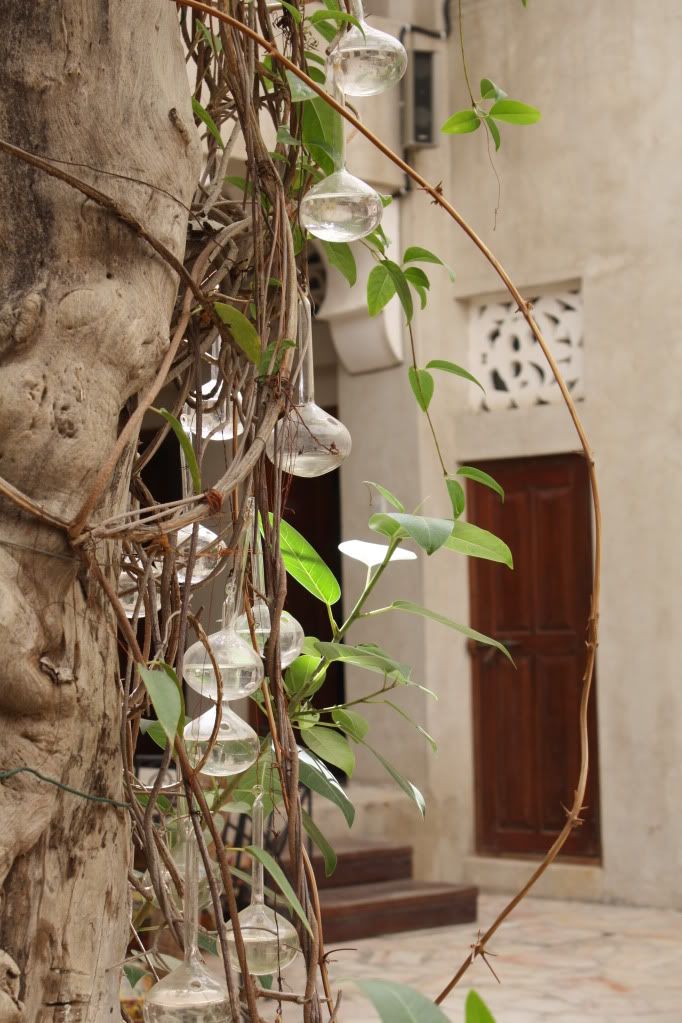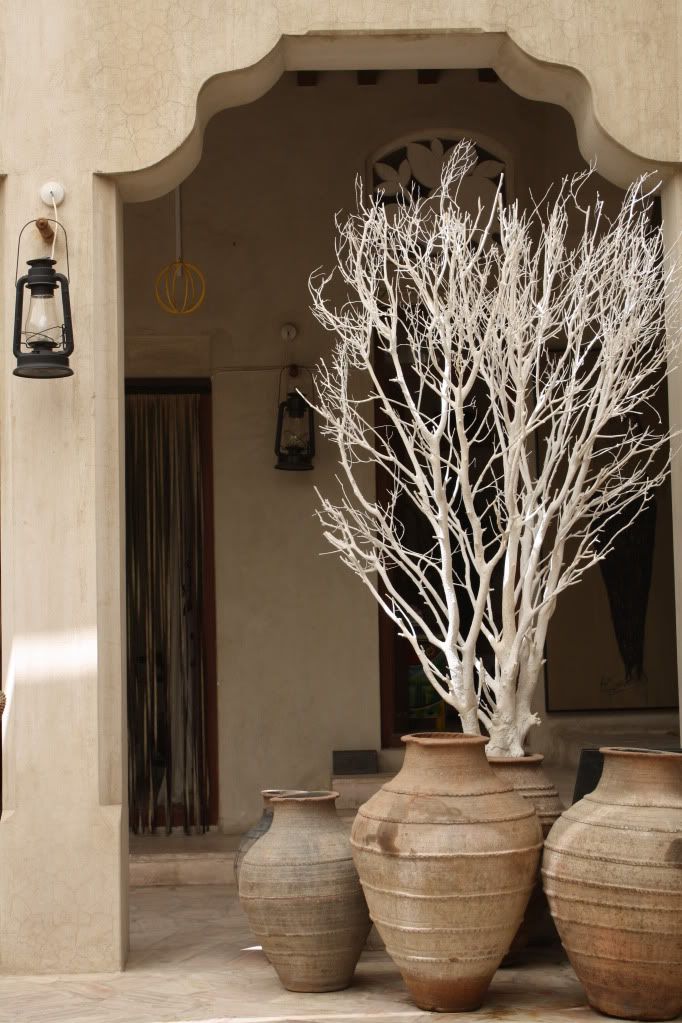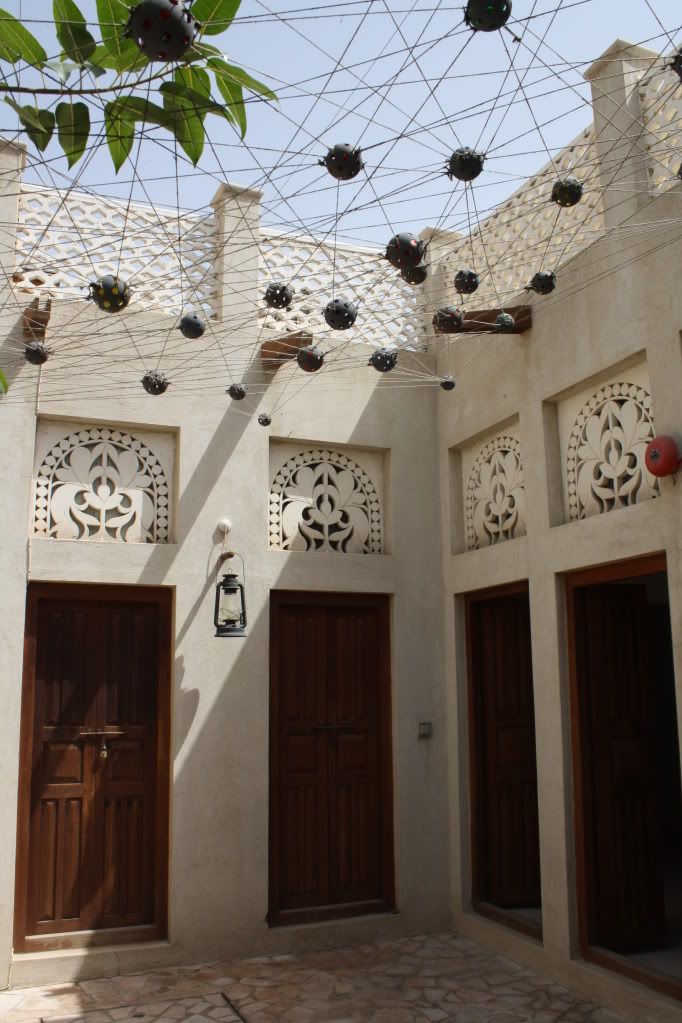 All rights on me.