I heart // ... // posts will be all about one destination that I have visited showing photographs, giving recommendations on what to heart, where to sleep, what to eat and what to cherish.
Enjoy the first post covering my recent visit to Southern France and the Provence.
Living in Switzerland has the advantage that I am quite close to Italy and France, therefore we did a 4-day camping trip to the Provence in May. The Provence is one of Frances most southern provinces and is packed with beautiful landscapes, ancient villages and bustling cities. And direct access to the Med for sure! Four days are definitley not enough to cover everything you want to see, so we based ourselves in Avignon and started day trips from there. Things we missed (and are probably worth visiting) include Aix-en-Provence as well as the upcoming city of Marseille. But there will be a next time for sure, the Provence is too beautiful to only visit once!
To heart:
Palais des Papes in Avignon
The largest Gothic palace (UNESCO world heritage site) was built during the 14th century and is located right in the middle of Avignon's old town. Avignon became the residence of the popes in 1309, which departed Avignon in 1377 to move the papal power back to Rome. What they left behind is this beautiful, stunning and large
palais de papes
which is nowadays the main tourist spot in Avignon (entrance fee 10.50 Euro). Included in the entry price is a headset with a audio tour that leads you around the whole place. Sometimes focusing a bit too much on historical facts and figures, it gives a good overview of the life and wonders at the papal palace. Beautiful courtyards, chapels and the nicely painted and preserved papal bedroom are the highlights. Also visit the close by Pont d'Avignon (collapsed bridge) and take a stroll through the rest of walled city, where you find nice restaurants and little local shops.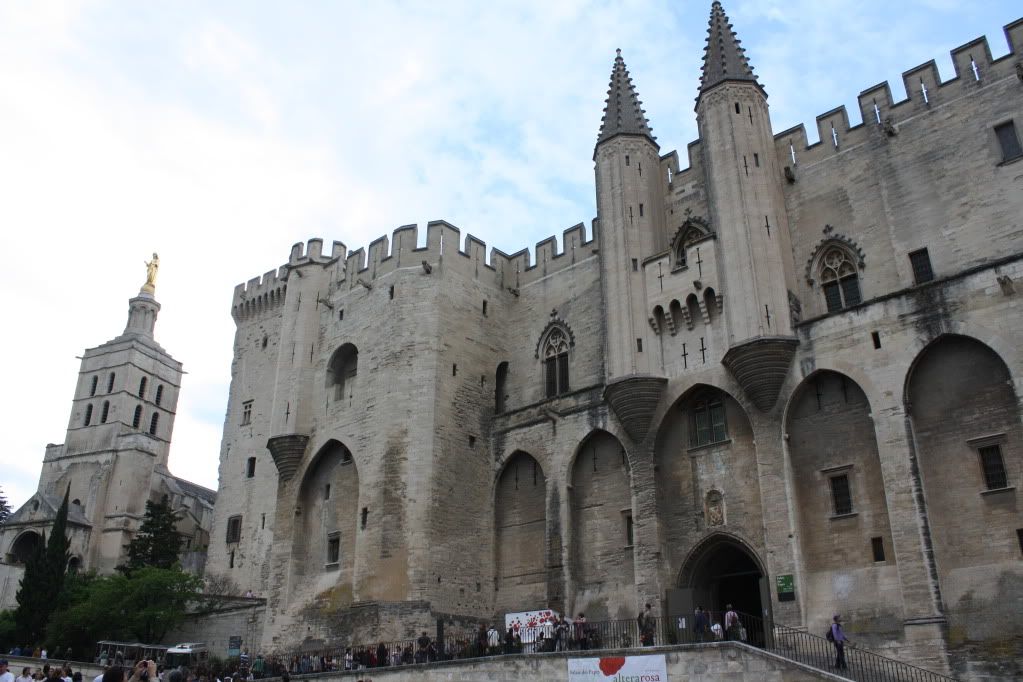 Wild flamingos and white horses in the Camargue
The Parc Naturel Regional de Camargue can be reached from Avignon in approx. 1 hour by car. We combined the trip with a visit to beautiful Arles, which looks right out of a van Gogh painting. No wonder, as he lived and worked there for several years. If you continue to drive towards the Med you will feel that the landscape is changing once you have reached the Camargue. The colours of the Provence change to a a variety of salt-pans and rice fields. You pass meadows with the famous white horses and the local bulls (used for bull fights, which are not deadly in Southern France). This place is clearly a highlight for any bird-lover out there. The pink flamingo is the star, but there are many other species to be found. In the Parc Ornithologique (fee 7 Euro) you can get closer to the flamingos, it is a semi-wild nature reserve, but flamingos gather there in large numbers. We were walking the many treks through the ponds and salt-pans, really nice and peaceful.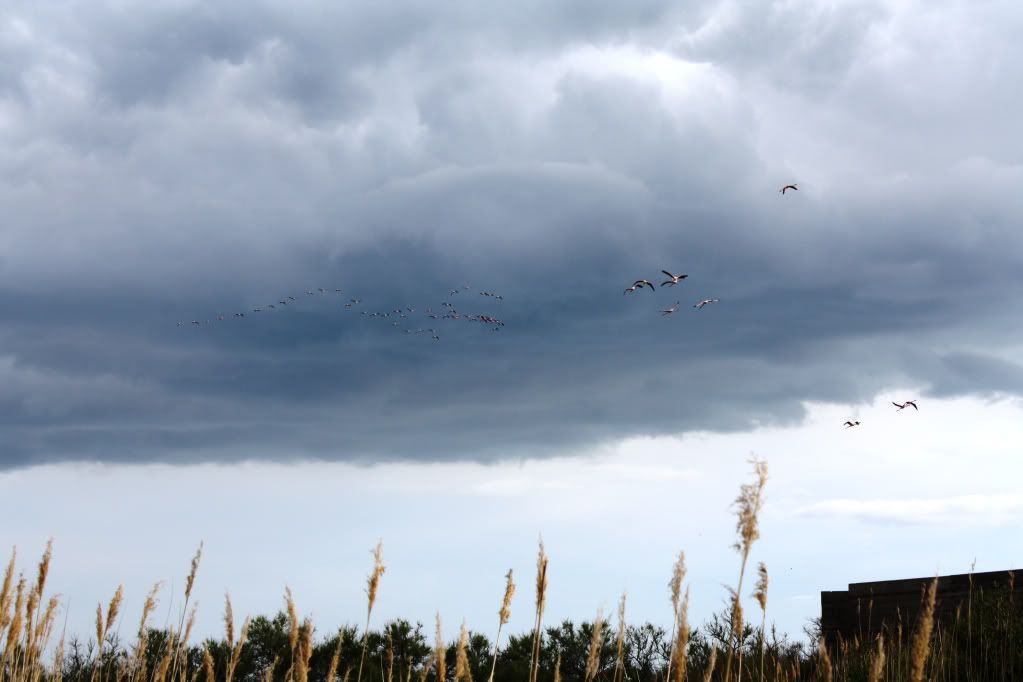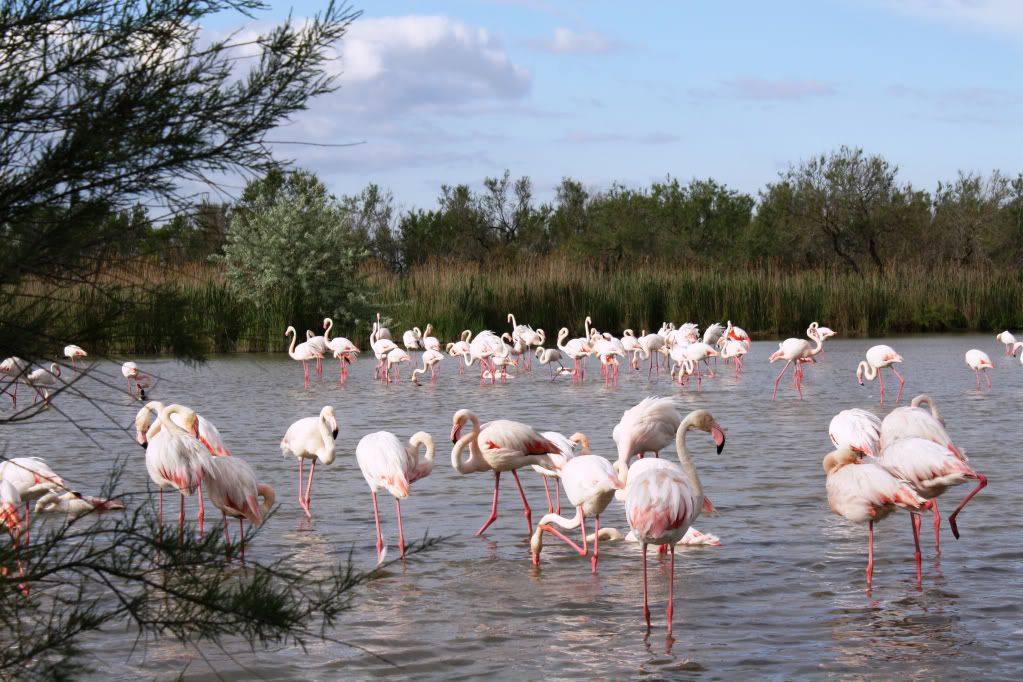 Further towards the sea you come to the town of Les Stes-Maries-de-la-Mer, a charming little seaside town with beach access and fresh fish restaurants. Climb the local church for the nice views over the flat Camargue and the Med! You really sit on the roof-top, quite funny!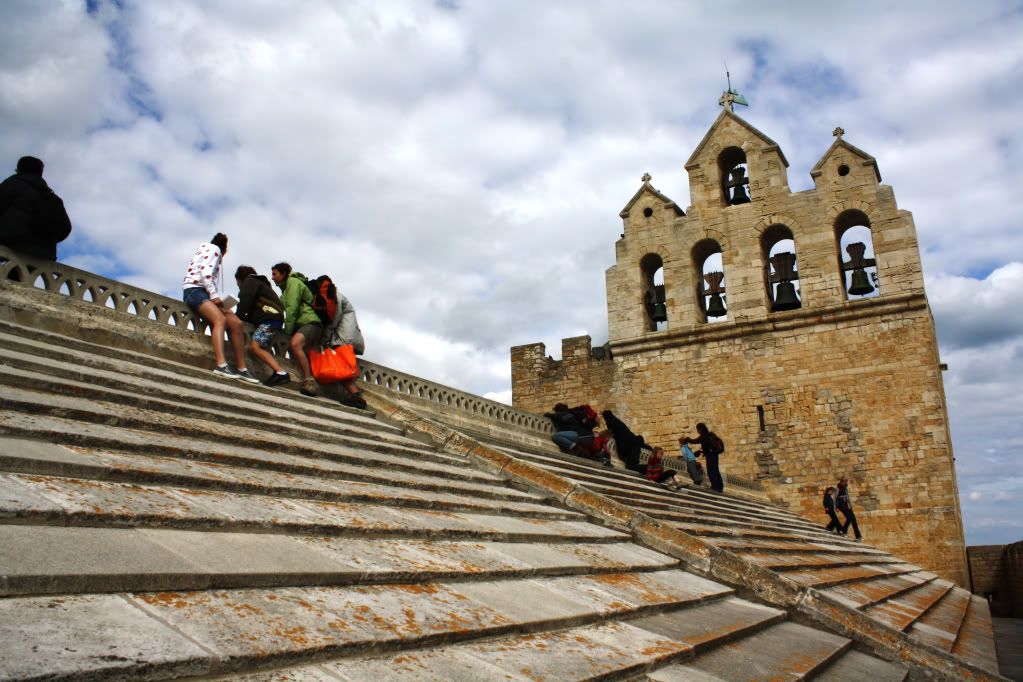 Villages right out of a fairytale such as St. Remy de Provence and Gordes
Picture perfect Provence can be found in the many small but beautiful villages around Avignon. My favorite two are St. Remy de Provence and Gordes. St. Remy is close to Avignon (on the way to Arles) and it is the place where van Gogh spent time at the psychic clinic (after he cut off his ear and was officially called crazy). So this is another town right out of his paintings, as many of them were painted here. It seems this fact has left a big impression on this village as it is full of galleries and craftmen shops! Sundays there seems to be an Art Market, with artists from the region selling their work.
Gordes is perched on a hilltop overlooking a very nice part of the Provence. It has small, winding streets and also a couple of nice shops and restaurants. But location is everything, which is also true for Gordes. The setting is just amazing! However, I guess it is very windy there, I was almost blown away! Famous Abbaye de Sénanque is close-by, famous for its lavender fields that bloom in June (we were too early...).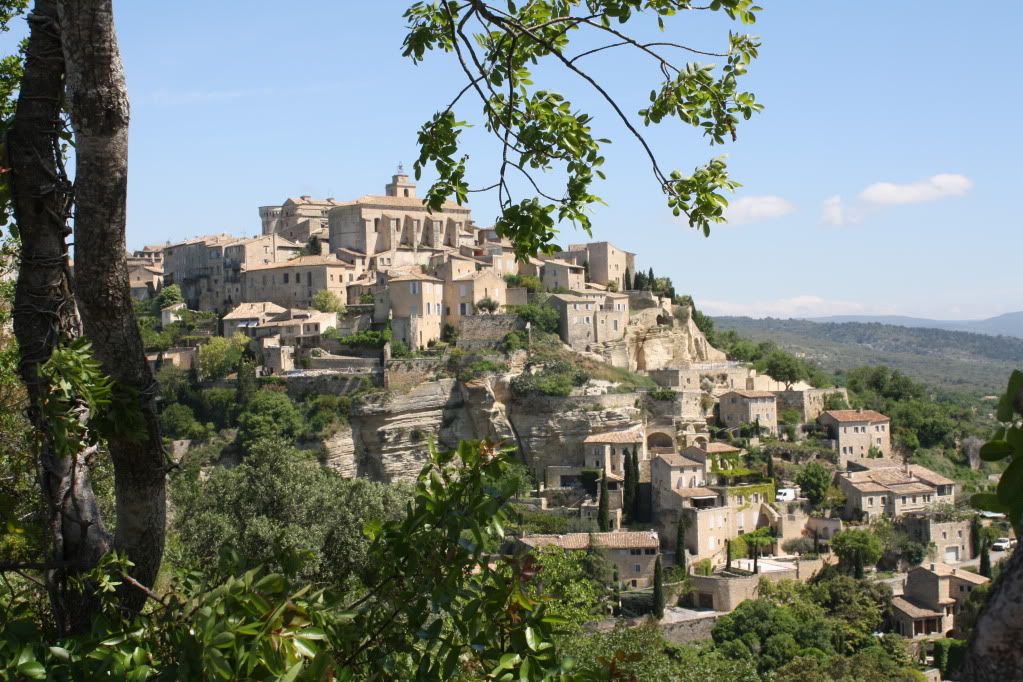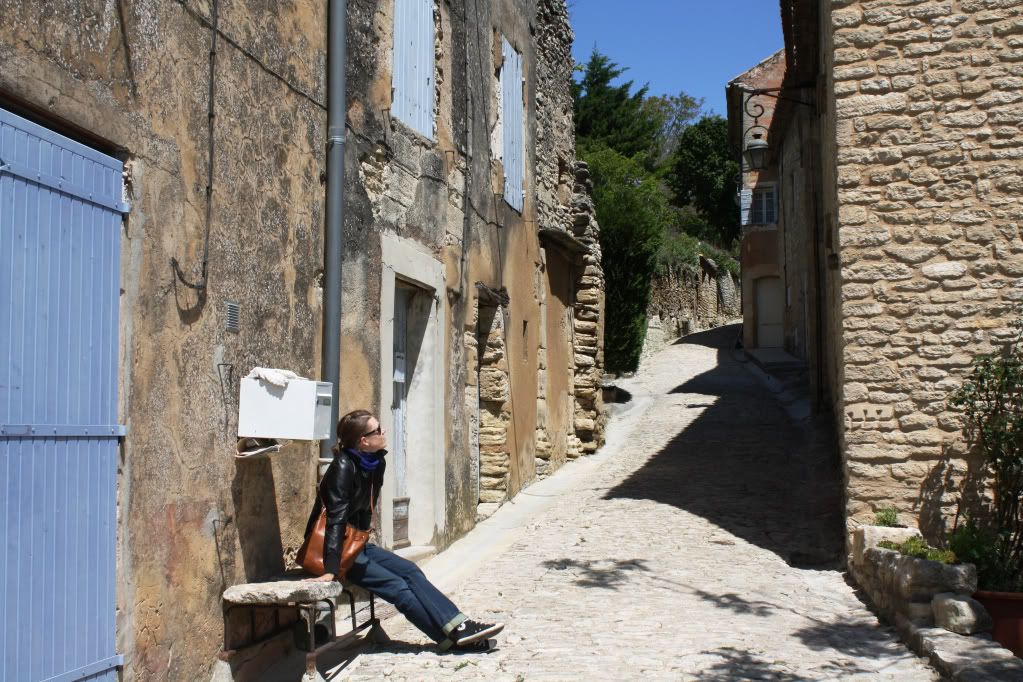 To sleep:
We stayed at the Campground "
Camping du Pont d'Avignon
" on the Ile de la Barthelasse, which is 20 minutes away for the city center on foot. The walk is along the river and you pass the famous Pont d'Avignon, so it is a nice stroll. The campsite is clean and well maintained. We payed around 18 Euro for two persons plus car and tent.
To eat:
We actually never ate out. However, as everywhere in France try the baguette, the incredible goat cheese, the local wine, crepes (oh I just love the Nutella crepe), fresh fish from the Med. Also a favorite in Provence are estragots. But be careful, that meal is not for everyone to enjoy. Except if you like snails.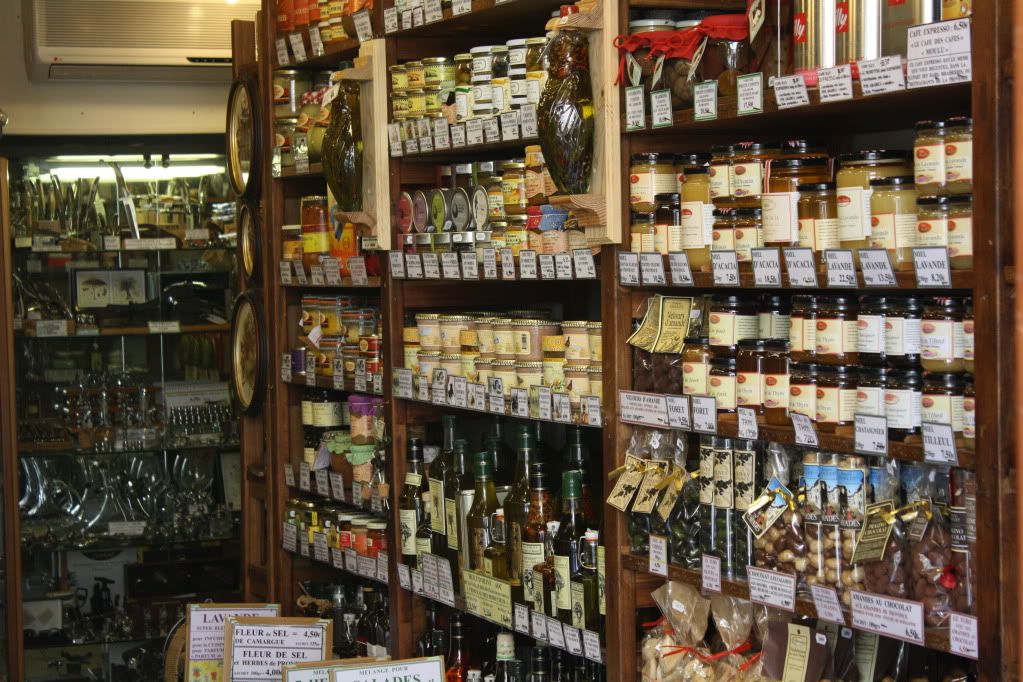 To cherish:
The colour of the light that has amazed so many famous painters
Locally produced food: try the amazing olive oil, lavender honey (sooo good), cotes du rhone vine and the incredible goat cheese that melts in your mouth.... mmmh....
Lovers of french interior design will go crazy in the many small, but wonderful furniture stores in and around Avignon. Also very good region for shopping antique and second-hand furniture.
The details in everything: beautiful doors, shop facades, bells, locks.... a photographers heaven!
Copyright of all pictures: Kristina Mueller